CHINA IN TRANSITION: As China goes through its secretive but widely anticipated leadership transition, the rest of the world is watching. This week, The Conversation takes an in depth look at the National Congress of the Communist Party of China.
The new leadership of China has finally been revealed, following the arcane decision-making process of the 18th People's Congress of the Chinese Communist Party.
As widely expected, Xi Jinping is to be General-Secretary and President of the People's Republic of China, with Li Keqiang as Premier. Five other members were chosen for the reduced seven-member Standing Committee of the Politburo: Zhang Dejiang, Yu Zhengsheng, Liu Yunshan, Wang Qishan, and Zhang Gaoli. This demonstrates overall continuity, leaving party hardliners, concerned with continuing China's economic growth, in control, rather than promoting any reforms advocating political liberalisation.
It will take some time before the relative strengths of the various factions and sub-factions of the party become clear in the 25-member full Politburo, and the 204-member Central Committee. The main rival factions have been termed the "princelings", from the families of revolutionary veterans, and the "populists", arising from the Chinese Communist Youth League.
There should be continuity in China's relations with Australia. The Chinese economy appears to be overcoming its recent slower period, with likely prospects for continued strong growth, emphasising domestic investment and consumption.
China should therefore seek to maintain good trade relations with Australia to secure ongoing access to imports of Australian commodities, and to education and tourism services for its growing middle class. Xi Jinping is familiar with the West, having visited Australia in 2010, and undertaken a week-long visit to the USA with Vice-President Joe Biden in 2011. Former PM Kevin Rudd is one "China expert" confident that Xi Jinping's leadership will be generally favourable towards Australia.
Virulent nationalism
Unfortunately, the new leadership is likely to continue to appeal to virulent nationalism in order to distract from entrenched problems of corruption and income inequality. This reflects the belief that China is a rising great power, deserving international respect when compared to the economically fragile US and EU.
Mob attacks on Japanese-owned businesses and Japanese nationals in China over the disputed Senkaku (Diaoyu) Islands this year shows the danger of the party allowing confrontational nationalism to erupt.
Trade and investment between Japan and China has already been severely curtailed, as nervous Japanese companies are shifting investment towards more welcoming states in ASEAN.
The farewell speech of outgoing leader Hu Jintao emphasised the need for China to become a major maritime power, and this ambition is sure to keep on being pursued. The naval arm of the People's Liberation Army (PLA) launched China's first aircraft carrier this year, with more being planned, although they will not be fully operational for some years.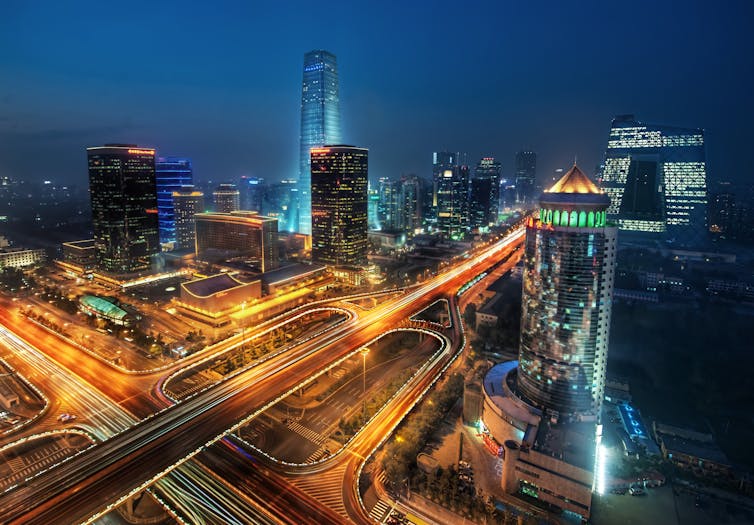 The PLA Navy will still remain numerically and operationally inferior to the US Pacific Command well into the foreseeable future.
China's territorial disputes with Japan, Vietnam, the Philippines and other ASEAN states over the South China Sea seem set to continue, and border disputes also remain with India.
Chinese maritime security vessels are being regularly sent into Japanese-claimed territorial waters around the Senkakus. A big test of China's attitudes towards regional stability will be the East Asia Summit meeting later this month. Another attempt is likely to be made by the US, Japan and the ASEAN states to have some sort of regional diplomatic dispute settlement mechanism established, in order to prevent the present maritime territorial disputes escalating into more serious confrontations.
But after the experience of the ASEAN Regional Forum in Cambodia earlier this year, where China obstinately refused to discuss the South China Sea issue, it appears unlikely any progress will be made.
What next for Australia?
The "pivot" of US forces in greater strength into the Pacific region, is also set to be another lingering tension, despite Australia and the USA's diplomatic attempts at reassuring China over these developments.
This week's AUSMIN meetings in Perth, with visits by outgoing US Secretary of State Hillary Clinton and Defence Secretary Leon Panetta, have emphasised closer defence cooperation within the ANZUS alliance as Australia's core security relationship. On the agenda was the prospect of greater use of Australian airbases by US aircraft, and more visits by US warships, which could potentially include a carrier battle group, to HMAS Stirling naval base in Western Australia.
While bilateral foreign relations between China and Australia are likely to remain fairly cordial, mainly due to shared economic interests, the danger remains of security relations deteriorating in the region.
It will be intriguing to see whether the Defence White Paper due next year will repeat the concerns of the 2009 White Paper, of a rising China as a potential long-term security threat.
Paul Keating's critique of Australian foreign policy, calling for greater independence from the US, seems a timely reminder of the need to reconsider Australia's best course in responding to this uncertain regional security environment.