Breeze blocks are having a moment in the sun. Having been painfully hip in the architecture of the 1950s and 60s, they were used so extensively, in both houses and commercial buildings, that they became ubiquitous anywhere in the world where it was hot – including throughout Australia.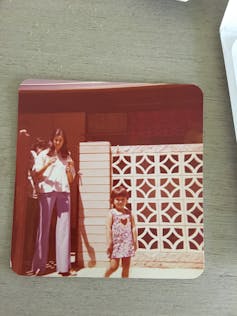 While particularly associated with a beachy, holiday feeling – Gold Coast motels, houses in Palm Springs – they were really so widely-used that they can still be found pretty much everywhere. But after that postwar high point, they fell drastically out of favour, and languished for the next fifty years, built into the walls and gardens of our youths, widely loathed and reviled for being ugly and out of date.
Now their fortunes have turned again and architects, for the moment at least, can't get enough of them: at the 2016 Houses Awards, announced two weeks ago, the "Best house under 200 metres squared" went to the Naranga Avenue House, by James Russell Architect – a lovely minimal house with a tight, rigorous plan, which undoubtedly won the award because of its "skin of delicate breezeblocks," described by the awards jury as having "a sublime, ephemeral quality."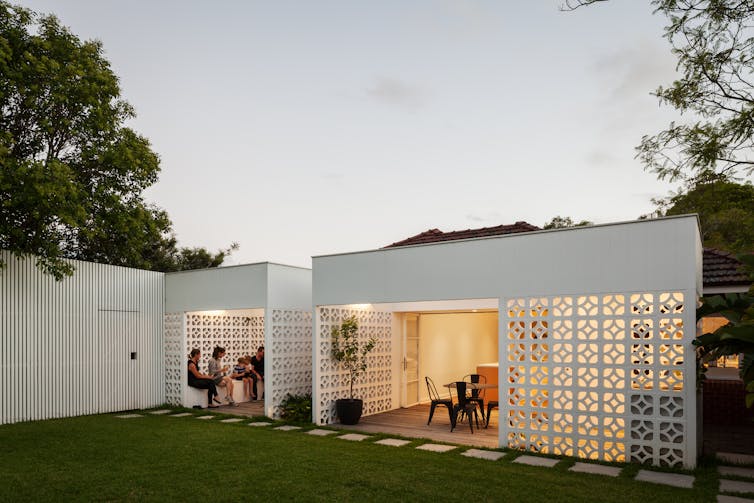 Likewise, one of last year's most published dwellings was Architect Prineas' Breeze Block House, which transformed a 1950s bungalow through the use of a crisp, white-painted breezeblock screen wall. Dividing and defining two indoor/outdoor courtyard spaces, this wall also gives the house a distinct character.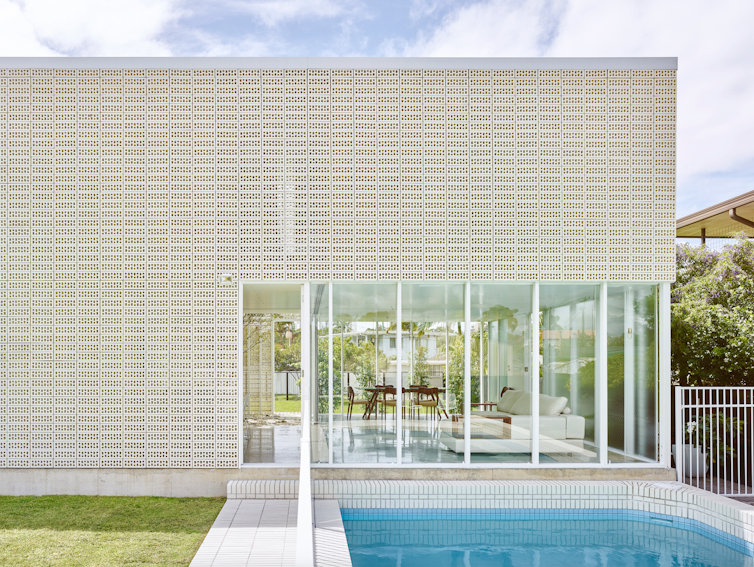 You only need to dip into the Instagram feed of Sydney architect Sam Marshall, aka @breezeblockhead, to see the architectural community (including me, I'll admit) collectively drooling over the multifarious screens, walls, fences, stairwells, undercrofts, carports, and garden rooms that this versatile material lends itself to. Marshall has been collecting images of breezeblocks for sixteen years, and has more than nine thousand followers.
Meanwhile on Pinterest it's fascinating to see patterns and shapes from other countries – some highly inventive and very beautiful, a long way from the one or two rather stolid designs that were standard in the Adelaide suburbs of my childhood.
Patterned concrete blocks have a long (and sometimes celebrated) lineage. Some people credit Frank Lloyd Wright with inventing them, and indeed he did invent a precast concrete "textile block" system, which he used on several houses in Los Angeles including the Millard and Ennis Houses.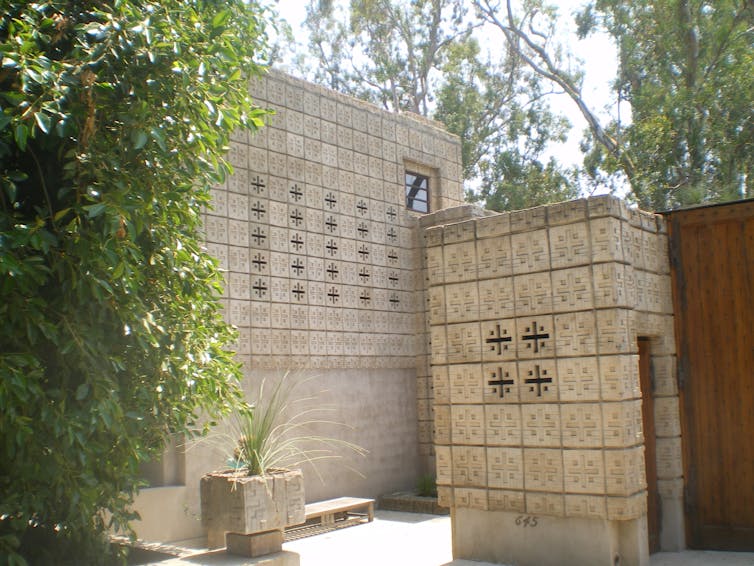 Inspired by the ornamentation on Mayan temples, the relief patterns on Lloyd Wright's blocks are only slightly reminiscent of what we in Australia would call a breeze block (or screen block, or pattern block, or cinder block) because they are much less permeable – really his is a wall system, rather than a screen one.
The breeze block can also be linked more broadly to the tradition of the brise soleil, which refers to any kind of sun baffle installed outside the skin of a building (which is where the sun screens should be! Stop the heat before it enters your building envelope!). Breeze blocks are not (usually) structural, hence they were often used where a garden meets a house – patio screens or carports or garden walls. In commercial buildings, they were often used for stairwells, balcony screening, and curtain wall sun-shading to large windows.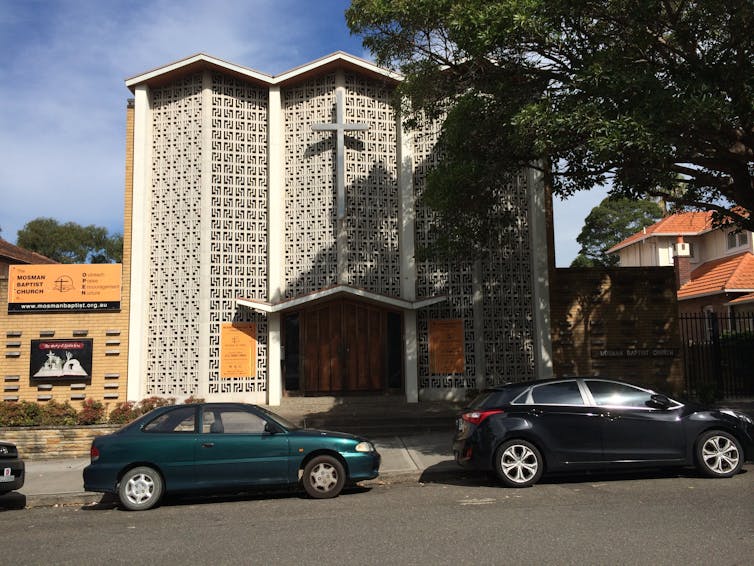 Right now we are in the midst of a resurgence of interest in postwar design: the wild popularity of all things mid-century modern (or mid-mod, or MCM) has spread beyond furniture and houses to materials, and the breeze block has been carried along on that tide.
It is of course a well-known strategy to take the most passe thing you can find and re-appropriate it, for shock value, and to jolt everyone into seeing it anew. But in the case of the breeze block it seems to me more than that – because these "concrete masonary units" (as they're technically called) actually have qualities that don't exist in other materials.
You can make permeable walls out of timber or sheet materials or even bricks, but you won't get quite the same effect as breeze blocks provide: a durable screen which is private and secure, offers sun shading and weather protection and ventilation, and has the added bonus of being highly patterned with geometric ornament. Breeze blocks expand the architect's repertoire and ability to manipulate the wall with different degrees of solidity and permeability, openness and enclosure.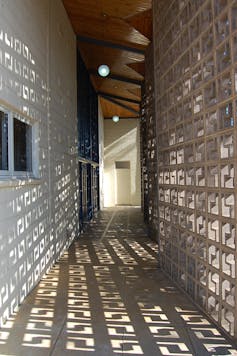 Plus, they're pleasing to the eye. A breeze block screen wall can be a beautiful thing – the pattern of each individual block adding to a greater whole, and a larger pattern, when they're used en masse.
Of course, I didn't always see the beauty in a breeze block. In fact, I thought they were hideous; an irredeemably ugly vestige of another time, banal and styleless, they reminded me of everything I hated about suburbia. Partly it was their materiality – concrete blockwork can be hard to love, especially in its untreated forms, and breezeblocks are made of a particularly scratchy and drab variety. It's no coincidence that many of the contemporary architects are choosing to paint theirs.
So what can we make of this resurgence, other than yet another spin on the wheel of architectural fashion? Building materials come and go; my childhood home in the late 1970s had faux venetian glass in the windows and timber shakes on the roof – the very height of style at the time. Likewise, at the moment there is a rash of rusted corten steel, and an eruption of laser-cut perforated metal screens, creeping over the buildings of our cities – these are very modish right now, but in a few years they will be testaments to the (past) time of their design and construction, as all buildings and materials inevitably are.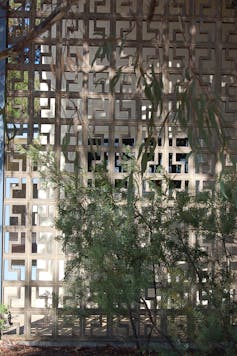 Because, in fact, architectural fashions are far more than just frivolous or superficial fancies, they can tell us a lot about the values and concerns of a building's culture, in a particular location, at a particular time. This is why architectural historians are so interested in past "fashions" (we might also link them to movements, or schools, or ideologies) – because they can be highly revealing. Thus the more interesting story here is not so much fashion, but temporality – how a thing, or material, or building, reveals its being of its time.
This also leads to a danger, for so-called "middle aged" buildings: it's a truism of the heritage professions that when a building is old enough to seem unstylish and dated, but not yet old enough to be valued as legitimately historical and worth preserving, then it is highly vulnerable to being demolished, or equally of being renovated to death. Young buildings are valued, and very old ones are too, but middle-aged buildings are exposed, and many good ones don't make it.
Finally, though, in the return of the breeze block is a story about ornament. Many contemporary architects are exploring new modes of surface and material ornament, and it's easy to see the return of the breeze block as part of this movement. The exploration, and valuation, of pattern, geometry, adornment and richness in the surface of buildings is very much A Good Thing. And so, all hail the breeze block: a material redeemed.