Twenty-five years after they were established, the Anne & Gordon Samstag International Visual Arts Scholarships are a benchmark of an artist's early success and a prescient indicator of significant achievement.
We immediately associate the names of Shaun Gladwell, Callum Morton, Mikala Dwyer, Julie Gough, Nic Folland and many other established artists with the Samstag epithet. All have benefited from the chance to continue their studies through the beneficence of this scholarship. However, apart from their names, we know very little about the donors who generously provided this opportunity.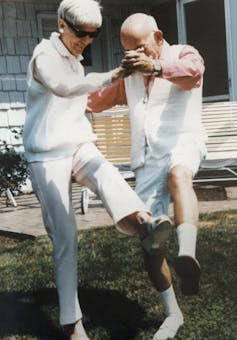 To mark this anniversary, the University Art Museum, named in their honour, at the University of South Australia, has published a substantial book to document the Anne and Gordon Samstag legacy.
The Samstags were a remarkable couple who arrived in Australia from America in 1961, after Gordon had accepted a teaching position, firstly at RMIT and then at the South Australian School of Art. Already accomplished artists, he and his wife Anne arrived in Adelaide and eased themselves into the local community.
Gordon was born and grew up in New York City. After being awarded a Schepp Foundation Scholarship in 1926 to enable him to continue his studies, he went on to win numerous prizes on his graduation in 1928 from the National Academy of Design in New York. These included the Pulitzer Travelling Scholarship, which enabled him to study in Paris at the Académe Colarossi. After a period of study, he returned to the States in 1929, the year the stock market ruptured, and began to document the life around him with an incisive realism.
His remarkable paintings of this period, like Proletarian from 1934, display his accomplished technique and his deep empathy. As Lea Rosson Delong explains in her fascinating essay on the artist's early career, "… no longer a pejorative term, 'proletarian' becomes an appellation of honour, signifying the class that forms the base on which a democratic society rests and functions".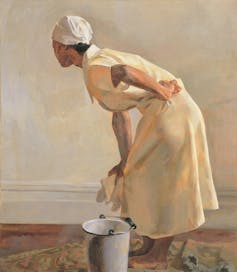 Ross Wolfe takes up the narrative of Gordon Samstag's artistic career when as a disillusioned artist whose realist sensibilities seemed adrift in the wake of Abstract Expressionism and Post-Painterly Abstraction, he and Anne came to Australia in search of a fresh start. With devastating precision, Wolfe tracks Samstag's attempt to gain national recognition through exhibiting around the country. By the late 1960s, he concludes, he was forced to "… reconcile himself to the unpalatable truth: essentially, his brand didn't have legs".
Few at that time in Australia were aware of Gordon's reputation as a social realist painter who created impressive murals for the Works Project Administration, part of the Roosevelt administration's New Deal program during the Depression - or of Anne's family connections to Benjamin Franklin. They kept their past a muffled secret and while Anne remained somewhat aloof, according to her neighbours, they loved their time in Adelaide. Gordon felt his experience as a teacher at the Adelaide School of Art was the happiest of his life.
As the Chair of the Contemporary Art Society, Gordon proposed selling their Parkside Gallery to fund a grand international exhibition. The gallery, a suburban property, had been bought with funds provided by a group of artists to create a home for contemporary art in Adelaide.
Following a dispute with the local arts community over the prospect of selling it, he and Anne left Adelaide for Cairns in Queensland and five years later returned to the US.
That might have been the end of their involvement with Australia and the arts community, but on the sale of her family's holdings in Kentenia Mining Corporation in 1977, Anne inherited a considerable fortune.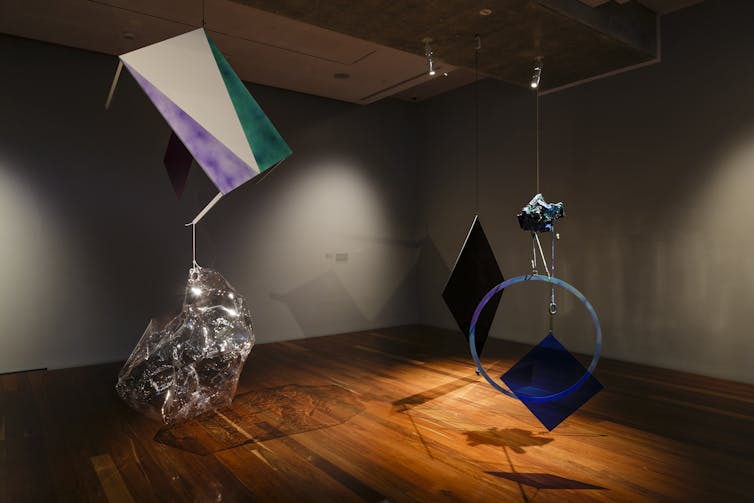 Gordon, remembering the impact of the Schepp Foundation scholarship, wondered if he could repay that debt. "I have decided to help some of the talented students who often arrive at a dead end after the most promising school years," he wrote in 1977.
Although it took another 15 years before the first Fellowships were awarded to ten young artists completing their studies at art schools located across Australia, the Anne & Gordon Samstag International Visual Arts Scholarships has launched many successful careers since then. One hundred and thirty-eight young Australian artists have been offered an extraordinary opportunity to work at some of the world's major art schools.
This impressive book documents the Samstag's life and their influence on Adelaide and Australia. It provides insight into the life and work of a skillful artist who felt out of place when his work was no longer fashionable but sought a new start, fuelled by the desire to pass on his knowledge to future generations of students.
The book also documents the creative work of Anne, a textile artist who embraced 1950s modernism to produce charming designs, many of which echo her professional activities as a dog trainer.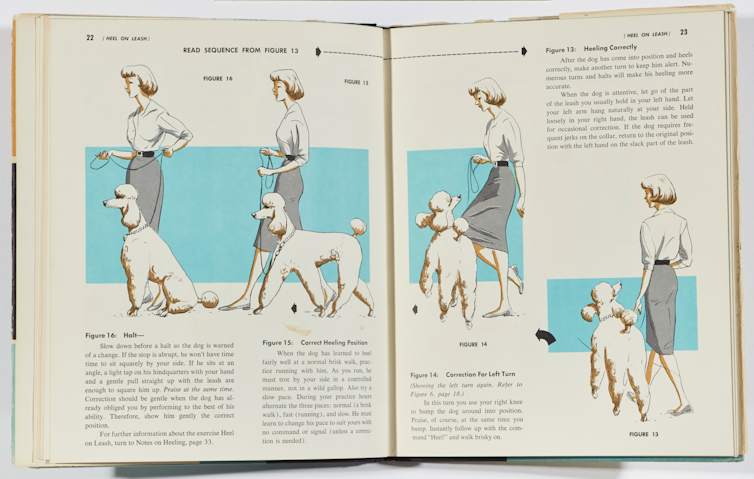 Their sixteen-year sojourn in Australia left a substantial legacy. As well as the scholarship they endowed, their name now graces one of the countries foremost University Art Museums. This lavishly illustrated and well-research volume acknowledges their formidable talents and their significant contribution to the visual culture of Australia.
The Samstag Legacy: An Artist's Bequest (2016), edited by Ross Wolfe, is published by the University of South Australia and is available now.