The next Olympics are less than two years away and for many athletes, the Games in Tokyo will be the pinnacle event in their career. Aspiring Olympians strive to compete on the world's largest sporting stage, but only a few will ever realize that goal.
While anatomical and physiological factors clearly play a role in the development of a super-elite athlete, there are other critical components necessary to achieve success.
So, just how does somebody become an Olympian? As an Olympian and former world-class high jumper, I know that hard work and dedication are just part of the formula for success.
It is not uncommon for coaches, parents and athletes to believe that specializing in a sport at an early age is the secret ingredient to becoming a world-class athlete — especially when you consider the success of athletes like Tiger Woods and Rafael Nadal, who excelled in their sports at an early age. However, research exploring elite athlete development suggests their chosen path is less common than the typical case.
The 10,000-hour myth
In addition to the belief that starting early is a path to success, the popularity of the 10,000-hour rule has given rise to the belief that a certain numeric value of time must be acquired for an individual to become an expert.
The 10,000-hour rule is a fallacy that has been taken out of context, neglecting the most significant research findings by Swedish psychologist Anders Ericsson.
In that seminal study into the development of expertise in musicians, Ericsson and colleagues found talent to be the result of "deliberate practice" that occurred over a span of 10 years — or approximately 10,000 hours for some individuals. The study stated the concept of deliberate practice was more important than any magical number.
Deliberate practice is a highly structured activity requiring intense effort and is not inherently enjoyable. It is not about training and clocking in the hours of practice. Rather, it is about being immersed in the action at hand, with the end goal of improving one's performance. In fact, the acquisition of expertise has been achieved with as few as 4,000 hours of deliberate practice.
The importance of play
Musicians, athletes and other people in other fields pursuing excellence appear to share the need for deliberate practice. However, sport also requires the unique element of deliberate play — arguably just as important as deliberate practice.
Deliberate play is intrinsically motivating unstructured play in sport, designed to provide a high degree of enjoyment. An example of deliberate play is a group of kids playing shinny instead of an organized hockey game. Ice time and positions are not structured by an adult, and kids of different ages and skills play against each other for the sake of fun.
On the surface, deliberate play may not appear to provide immediate benefits in the advancement of an athlete's ability. The real benefits of deliberate play are actually realized later in an athlete's development.
Deliberate play provides a breadth of cognitive and motor experiences while supporting an athlete's later involvement in deliberate practice activities. Most importantly, it is fun and keeps children enjoying sports. The most common reason youths drop out of sport is that it is no longer fun. That means the best way to ensure your child drops out of sport is to force them to specialize at an early age.
In a study exploring the amount of training time elite hockey players acquired, researchers from Queen's University found that by the age of 20, an equal amount of time was shared between deliberate play and deliberate practice.
Sport specific vs. multiple sports
There is also a myth that participating in many different sports is not advantageous in advancing an athletes' ability. By engaging in various sports, athletes are able to develop a breadth of skills transferable to their eventual primary sport. In fact, researchers have found elite athletes spent less time training in their primary sport before the age of 15 compared to their less successful counterparts.
Sports researchers use something called the development model of sport participation to study elite athletes. The model shows that having a diverse sports background does not hinder the performance of elite athletes.
Athletes who develop skills in one sport are able to transfer those skills to another seemingly different sport and still reap the gains. For example, a child who has played soccer may have developed the skill of reading the field of play. This skill is also applicable and transferable to a sport like basketball, where that same athlete must learn to read plays on the court.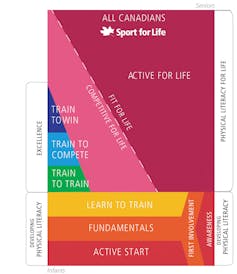 In the initial phase of the development model, termed the sampling years, athletes are introduced to various sports with a focus on having fun and deliberate play. In their teens, athletes enter the specializing years and begin to reduce their involvement in numerous sports. In this phase, the element of having fun is still important and coupled with the introduction of intentional effort.
As athletes advance in age (approximately 15 years and older), they enter the investment years and begin to focus on a primary sport. It is here where deliberate practice plays a larger role and the role of deliberate play lessons.
While this model is not intended to be the universal approach to developing sport expertise for all athletes, it certainly provides a framework for recognizing the integral role of deliberate play, deliberate practice and diversification in sport play.
It is worth noting that other factors, such as one's date of birth and the size of their town, have also been associated with predicting elite athlete development. These cases highlight the role that environment plays in an athlete's development.
Sometimes luck plays a role
And then there's the element of luck, which was a factor in my own athletic career.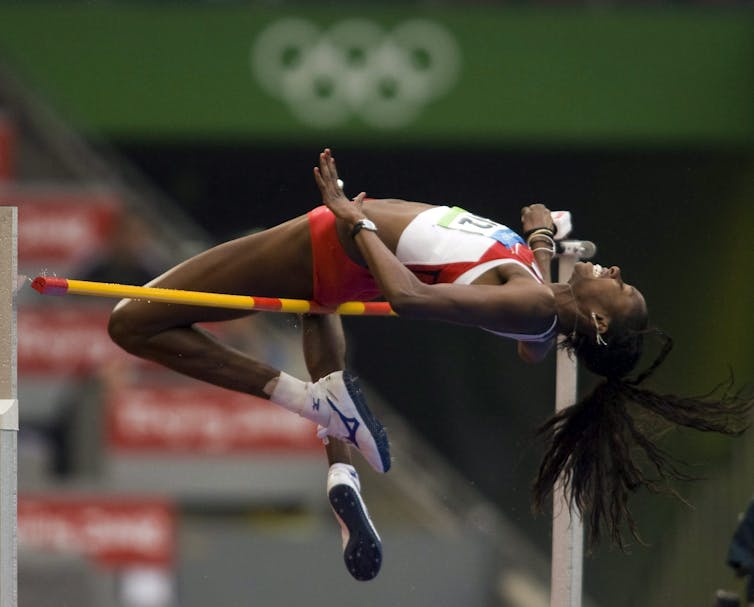 I was almost 18 when a track and field coach saw me and my tall, lean physique working at McDonald's and gave me the phone number of a high jump coach at the University of Toronto. That fateful day led me to become a member of 20 national teams, an eight-time Canadian champion, an Olympian and a multi-medalist on various major Games, spanning a career more than 15 years.
I attribute my quick progression in the high jump to the various sports I played growing up. Had I started specializing in my sport at an earlier age, I doubt I would have lasted for as long as I did or had the same level of success.
The path to becoming an Olympian requires a mixture of important ingredients that may vary according to the sport and the individual athlete. Ultimately, for many, the path is navigated through deliberate play and involvement in various sports, developed through a commitment of deliberate practice, and reinforced by support, resources, motivation and effort.
Most importantly, in sports where peak performance occurs after maturation, early sport specialization is not the answer to becoming a super elite athlete.