Over the past year, the World Health Organization (WHO) has faced criticism for not taking on a more active leadership role during the Ebola outbreak in West Africa.
Debates on the effectiveness of WHO as the world's leading health authority have persisted among the global community for over 20 years.
But there is one issue that hasn't generated a lot of attention in these critiques, and should: the organization's reliance on unpaid interns.
Recognizing the need to adapt to the current and changing global economic, social and health landscape, WHO has been undergoing the largest reform in its history since 2010. This reform is expected to include changes to WHO's health programs, governance and management.
But in this review it seems that little attention has been paid to investing in the next generation – the interns and early career professionals who represent the future of the World Health Organization.
It is time to have an open and honest discussion about who is being trained to secure the future of our world's health at the World Health Organization headquarters.
Most WHO interns come from wealthy countries
For young people who dream of working in global health, a WHO internship can open doors in the field and offer critical work experience. And for those with the ambition of working for the organization itself, internships can be a gateway to entry-level contracts.
One of us, while interning at WHO, was struck immediately by the lack of global diversity among the intern population. And although the issue had been brought up year after year, there were no changes in sight. Fairness and equity are fundamental to global health and they should be reflected in opportunities for interns at WHO.
But these internships are unpaid, and take place at the WHO headquarters in Geneva, one of the world's most expensive cities. Interns are responsible for paying their own way, while not earning anything that would go toward defraying their costs of traveling to and staying in Geneva.
It's not surprising, then, that only 20% of interns at WHO headquarters come from low- or middle-income countries (LMICs). And only 2% of the interns from LMICs are actually completing their studies in their home countries. So while 85% of the world's population lives in LMICs, 80% of WHO interns come from wealthy countries.
Yet the majority of WHO's programs are focused on improving health for populations in low- and middle-income countries.
If we don't provide equal training opportunities from the start, we run the risk of reinforcing the dynamic by which people from rich countries attempt to solve the problems of lower-income countries.
If we are serious about equitable global representation of staff in United Nations agencies, we should be serious about evening out the global playing field at the training level.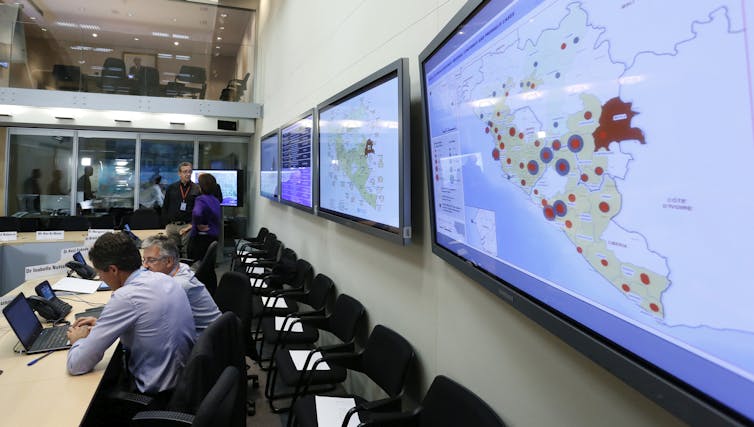 What is an internship at WHO like?
Interns represent about 16% personnel at the World Health Organizations headquarters. And interns don't just make photocopies and coffee. They contribute to critical work of the WHO, such as updates to the International Classification of Diseases, a global standard clinical and epidemiologic diagnostic tool, or tracking country vaccination rates, to name a few examples.
Internships, generally lasting three to five months, are occupied by mostly graduate students and trainees in public health, medicine, nursing, law or other fields.
Many organizations draw from former interns when hiring to fill entry-level employee positions, and WHO is no exception.
The organization has acknowledged that interns represent a strong pool of applicants for future employment at WHO in several of its annual human resource reports. If the intern pool is skewed toward people from wealthier countries, then the pool of entry-level workers may also be skewed.
The number of full-time, salaried entry-level positions at the World Health Organization has declined in recent years. And in many cases these jobs have been replaced with short-term consultant positions.
WHO interns are at an advantage over other applicants, as they can use professional connections formed during the internship process to land one of these contracts.
That means these contracts, often viewed as the best way to gain early-career employment with the organization, tend to go people from rich countries who could afford to take on an unpaid internship at the World Health Organization.
Internships are a gateway to careers in global health
In a discussion about the lack of diversity in the WHO intern population, Paul Ashigbie, a former WHO intern, told us that:
Growing up in Ghana, it had been my dream to work with one of the UN agencies. I know I was not the only one with this desire, so I count myself lucky to be at Boston University at the right time to benefit from an internship opportunity at the WHO. This opportunity would have been much more difficult to come by back in Ghana.
Paul is now working on a project to expand global access to insulin for diabetes worldwide with Health Action International, a well-respected global nonprofit organization that has a record of working with WHO to make medicines more available and affordable for the people who need them.
The impact of WHO internships on a young professional's future career cannot be underestimated. Ashigbie points to his WHO internship as a critical step in starting his career in global health.
My experience at the WHO Department of Essential Medicines and Health Products in 2010 was a "game changer." Most of the great career and professional development opportunities that came my way after my Masters in Public Health emanated from my WHO internship.
But the untenable financial burden of such an internship discourages many from even applying, and interns often struggle to afford the experience, as shared recently by a former WHO intern from Nigeria.
WHO interns can clearly gain a lot from their experience working in Geneva. But WHO also benefits greatly from their efforts.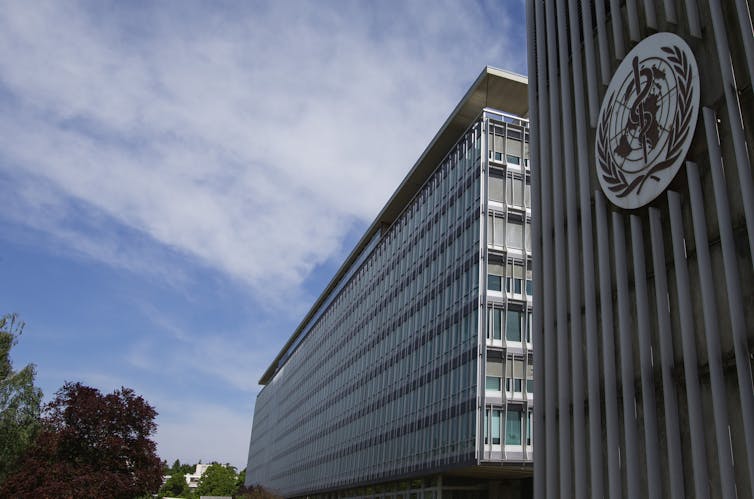 Isn't it time to pay interns?
Current and past interns, via the Network of WHO Intern Alumni and the WHO Intern Board, have made efforts to lighten some of the financial burdens through an intern discount at the WHO canteen and sharing of household appliances, bicycles and other supplies.
But if WHO wants a workforce that reflects the world it serves, it needs to find ways to get more young people from low- and middle-income countries into internships. Paying interns might help level the playing field and boost the program's diversity.
At the WHO Executive Board meeting in January, the Network of WHO Intern Alumni, Health Action International and the Young Professionals Chronic Disease Network began to push for policy changes to create equal opportunities for global health trainees worldwide.
Suggested first steps include reporting the WHO-HQ intern diversity in annual human resources reports, the hiring of a dedicated internship program director and the creation of a report on the cost and feasibility of supporting LMIC interns through stipends at WHO-HQ.
Policy changes and reforms will require more vocal supporters and will likely take some time.
For now, the Network for WHO Intern Alumni (which one of us is affiliated with) has just wrapped up a Kickstarter campaign which will enable two candidates from low- or middle-income countries to complete internships at WHO in Geneva this winter. This effort is being conducted independently of WHO.
We have the opportunity now to reimagine a global health training system that strives for equity and will allow us to respond to global health challenges in the 21st century.
The world wants and needs a strong WHO – let's invest in the next generation to safeguard and continue to build just that.