I am writing this from the Gambia and want to appeal to everyone to spread the word: this country is open for business and it is not affected by the Ebola outbreak – otherwise I would not be here.
I am here with three of my colleagues, 38 students and one alumnus, working on tourism and sport capacity building projects, as we have for the past eight years. It's business as usual for us here as much as it is for our Gambian professional partners.
But it is breaking our hearts to see the tourist industry here on its knees: hotels have had to close and staff have been laid off as a result of tourists' cancellations and tour operators reducing scheduled flights.
And this is all due to ignorance about the geography of Africa and panic caused by misinformation. The Gambia is shielded within Senegal and both countries are Ebola-free. The Gambian government has suspended air links with countries affected by Ebola, just as they have in many other parts of the world.
Even the UK government has itself declared the Gambia to be Ebola free, but spreading this message is proving incredibly difficult and businesses and people here are suffering as a result.
The importance of tourism
Tourism is an important component of the Gambian economy and plays a pivotal role in the socio-economic development of the country. It contributes 16 to 20% to the country's GDP and provides employment for more than 100,000 people (direct and indirect).
Research I am working on at the moment recently has suggested that due to the Ebola-induced tourism crises, the sector is so far about 65% down on last year's figures, with estimated international arrivals of 10,453 tourists in November 2014 compared to 20,905 from last year. Similarly, charter flights arrivals as of November this year, the start of the high season, were about half what they were last year.   The result: some hotels have closed and those which have remained open are doing their best to keep staff on rota. But there is uncertainty about what is going to happen in the next few months.
Anecdotal evidence shows that every person employed in tourism usually supports between seven and ten people, so the reality is that the impact on an economy, which relies so heavily on tourism is dramatic. Generally, people will rely on the support of their families but because so many people depend on tourism the entire impact is difficult to measure. Before our eyes here, we can see that families are already suffering hardship and businesses are increasingly at risk.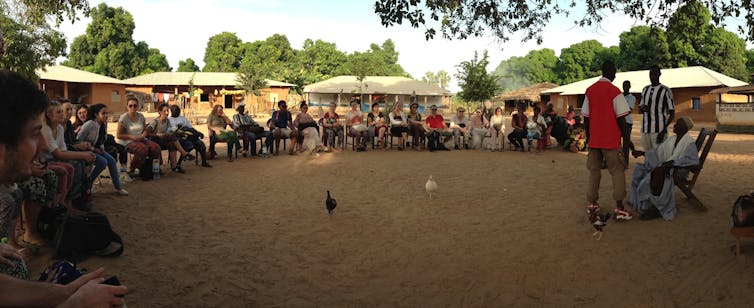 Tourism has the potential to boost the local economy by providing alternative livelihoods for people in poverty stricken countries like the Gambia. In the coastal village of Kartong, for example, Sandele Eco-retreat and Learning Centre was established as a partnership between the owners and the village's development committee. Based on a 25-year lease, full ownership of the centre will pass to the village.
Sandele is next to long stretches of beautiful beaches and there is an abundance of wildlife that visitors can enjoy in an environmentally friendly way. And it plays an important role in the local economy, employing local people, bringing tourists to the area and helping improve local living standards by teaching environmental practices. These include the use of sustainable energy sources, reduction of water usage, the use of composting toilets and sustainable construction methods.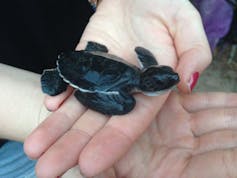 An unnecessary downturn
What we are witnessing here in terms of economic downturn and the effect of the Ebola-induced tourism crisis on local people is very sad, especially since it is so unnecessary.
Only Guinea, Sierra Leone, and Liberia have been significantly affected by the current Ebola outbreak to date. So, if you had thought about going to the Gambia on holiday, do not let what is happening in Ebola-affected countries affect your thinking on account of the virus.
Ask yourself, if the Ebola virus had spread to Italy months ago, would people be frightened to travel to the nearby UK? Probably not. Africa is a large continent, not a country – and there is absolutely no reason not to travel to non-affected West African destinations. Whether you are a traveller, educator, student, parent or expert in aspects of development, I urge everyone to keep informed and to continue travelling to countries such as the Gambia as tourism is a fundamental part of their livelihood.