Momentum is growing for a ban on alcohol advertising during live sports broadcasts, after Western Australian Police Commissioner Karl O'Callaghan lambasted the alcohol industry at a national alcohol forum on Wednesday for exposing young viewers to dangerous levels of advertising that normalise and glamorise drinking.
Alcohol causes far more harm than betting promotion, O'Callaghan argued, but progress has been made recently in removing live betting odds from sporting broadcasts. It was time for alcohol policy reform, he said, after all, "No police officer has ever been assaulted on the streets because the perpetrator had a gambling addiction."
O'Callahan is right about alcohol advertising. But it's ironic that the charge for reform is being led by a cop, while Commonwealth health bureaucrats and various public health professionals sit alongside the alcohol industry on various government committees and do little to protect young people from pervasive industry marketing.
Impact on young people
Long-term studies confirm a strong association between alcohol marketing – including advertising, sponsorship and merchandising – and the drinking intentions and behaviour of young people.
These studies show that 12-year-olds highly exposed to overall alcohol advertising are 50% more likely to start drinking a year later, when they turn 13, than those lightly exposed. And among 10- to 14-year-olds, alcohol-branded merchandise becomes a causal factor in the initiation of binge drinking.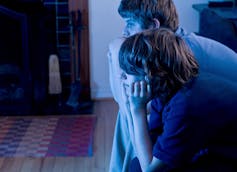 Apart from the impact of sheer exposure to alcohol marketing, much of the content of alcohol advertising contains elements that appeal to and influence the drinking behaviours of underage audiences. Certain types of humour, and social and sexual attractiveness, have special appeal to young people.
Animals and animal characters also appeal to children - witness the longstanding popularity of the Disney characters and the ongoing popularity of Graeme Base's Animalia.
Current "regulations"
The Australian Communications and Media Authority regulates to minimise children's exposure to alcohol advertising. Alcohol advertisements may not be broadcast during a C classification period, as defined in the Children's Television Standards, which generally means before 8.30pm.
But in spite of these restrictions, studies show that underage youth are exposed to similar levels of alcohol advertising as young adults. Much of this comes about through the loophole of alcohol advertising being permitted during live sporting broadcasts, along with alcohol sponsorship at events, and logos on banners, players' clothing and other merchandising – so-called "non-direct" alcohol advertising.
The content of advertising is "regulated" by the Australian Alcohol Beverages Advertising Code (ABAC) Scheme, which is jointly administered by the alcohol industry, the advertising industry, and the Commonwealth government. Complaints deemed relevant to the code are heard by an ABAC Adjudication Panel, the members of which are paid a retainer plus an amount per complaint heard, all provided by the alcohol industry.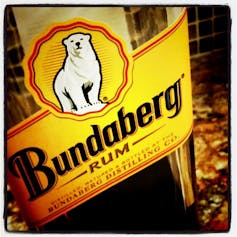 One of the major aims of alcohol self-regulatory codes is to prohibit advertising that targets underage youth. But studies have called into question the effectiveness of the ABAC Scheme. Various animal characters have appeared in alcohol advertising and promotion (Toohey's Extra Dry and Bundaberg Rum, for example) with the full endorsement of the ABAC Scheme, including the Commonwealth government representative.
Normalising booze
Alcohol advertising also has an indirect influence on young people via impacting on parents' and other adults' attitudes to alcohol. When John Pollaers was Foster's Group Chief Executive, he claimed:
Beer is at the heart of so many significant occasions in Australian life – from when we spend time with mates after work, to watching footy with our dad, to a barbecue with the family.
While this demonstrates the usual marketing strategy of embedding alcohol in everyday life (normalisation) and increasing consumption via increasing the occasions (and frequency) of consumption, it also shows how the alcohol industry targets sports. More significantly, because of its insidious nature, this statement demonstrates - if not advocates - fathers modelling a "natural" fit between alcohol and sport to their children.
Another strategy is to target particular groups and encourage them to adopt a product or increase their consumption by developing products more suited to their taste or lifestyle. Sweet, bright-coloured alcopops, for instance, were created and targeted to young people – and young women in particular.
The same John Pollaers quoted above was lauded by his business peers for his success during his time at Diageo for "booming launches of 'ready to drink' beverages like Ruski" (pre-mixed vodka drinks). The Commonwealth's National Preventive Health Agency was also so impressed that it appointed Pollaers to advise them on developing alcohol health policy. (That is not a joke).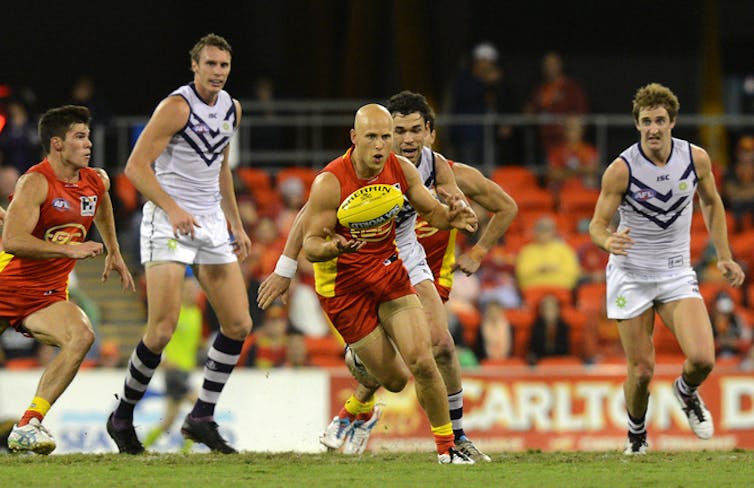 Don't hold your breath
So why is the alcohol industry being let off lightly? A brief look through political donations throws up some suggestions: the Australian Hotels Association, alcohol companies and related industries (clubs and hospitality) have contributed to ALP election campaigns around the country.
A more charitable view is that the Health Minister and government health bureaucrats are just naïve and easy targets for smooth-talking liquor traders who sound sincere about wanting to "help reduce the terrible harm associated with that very, very, almost minuscule minority of irresponsible drinkers".
The nexus between alcohol and sport is mirrored and entrenched by the nexus between the government and the alcohol industry. Ban alcohol donations and we might just get the sort of real action we got after the ALP decided to refuse tobacco industry donations. In the case of alcohol, that would mean banning sport sponsorship by alcohol companies and banning alcohol advertising during sports broadcasts.
Will this happen in the near future, given that the alcohol industry is setting the pace on alcohol reform while health bureaucrats and others simply look on? I wouldn't bet on it.