Time is up for gender injustice. Women want to see their human rights respected. Rights to personal safety, economic security and meaningful participation lead the to-do list for 2018. Equality and equity, fairness and justice will follow.
This year marks the 70th anniversary of the Universal Declaration of Human Rights, and the Office of the UN High Commissioner on Human Rights has invited us all to Take Action to promote, defend and reflect on the meaning and relevance of human rights.
The time is now for human rights and gender equality to reconceive our nation.
At the recent Golden Globe awards, Hollywood fought for women's rights in support of the Time's Up movement using the word intersectional. Intersectional means we are looking at issues of women's rights as intimately connected to each other such as racism, sexism and colonialism.
Canadian society's disregard for the dignity and rights of all citizens was revealed during the National Inquiry into Missing and Murdered Indigenous Women and Girls, which reported the far-reaching consequences of gender-based violence.
These consequences touch all aspects of life: Trauma, poor health, injury, early death and the effects of these legacies on personhood, family, friends and community across multiple generations. All of the leading issues for 2018 — personal safety, economic security and meaningful participation —are intimately connected to each other.
Crucially: What is good for women will also be good for Canada. The commitment to respect women's rights means the elimination of gender-based economic and social discrimination. By doing so, everyone living in Canada stands to become more resilient, prosperous and content once human rights, women's rights and the rights of Indigenous Peoples become entwined and integral to this place called Canada.
The subjection women and girls to abuse, assault, battery, harassment, injury and neglect must end now.
Gender is integral to our economy
Personal safety, or the right to security of the person, includes bodily safety and integrity of persons. Personal safety is connected to economic security, health and well-being and the valuing of all women's contributions past, present and future.
Unaddressed injustices can result in compromised health and well-being, poverty and early death.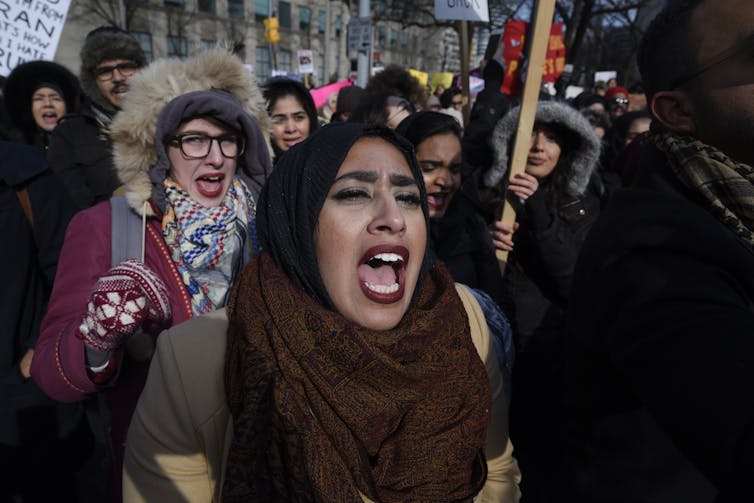 Economic insecurity is a primary cause of concern for women. This insecurity diminishes autonomy and makes women and girls vulnerable to violations of their bodily security and integrity.
Human rights considerations to improve economic insecurity include: An increased minimum wage, equal pay for equal work, pay equity, collective bargaining, social security and vulnerable workers who do precarious work. These are all options recommended through gender analysis that assesses how diverse groups of women, men and gender-variant groups may differ in their experience of practices, policies and programs available.
Intersections with additionally relevant consideration such as ability, age, race and statuses related to citizenship, employment, family or living arrangements and marriage may also need to be taken into account.
Seeing gender as integral to the economy brings the true value of women into the conversation.
Leadership and governance matter
Meaningful participation, including political leadership and influential roles in all aspects of Canadian life, is another change Canadian women want. Women's full participation in governance would help to end gender-based violence and safeguard security of the person.
For example, personal safety, economic security and full participation and leadership are on the watchlist for Canadian women in 2018, in part because they are areas prioritized by an informal group of ministers responsible for the Status of Women across Canada.
Their purpose is to increase gender equality. The group shares information and best practices. Its members collaborate. In 2018, this network plans to coordinate the use of $100 million in federal funds to prevent and address gender-based violence because it's time.
Canadian women also want to see gender parity extend beyond the composition of cabinets. The same principles are broadly applicable to agencies, boards, commissions, directorships, executives, finance, government, health, industry and the judiciary, across Canada.
The business case as well as the political need for women's equality is also important.
Vote, make noise and make change
Elections to be held in Ontario, Québec and New Brunswick this year provide one channel for making the needed change. Candidates, leaders and political parties can be asked to explain themselves in terms of rights, gender and women.
It's time for provinces to elevate women's equality to the status of ministries. Alberta and Ontario are the only provinces that have a Ministry of Status of Women. The Alberta ministry leads the government's efforts to achieve gender equality in Alberta.
It's time for these types of official gender-equality agendas to be implemented. Informal coordination of efforts is not enough. Gender equality and human rights require visibility and government coordination.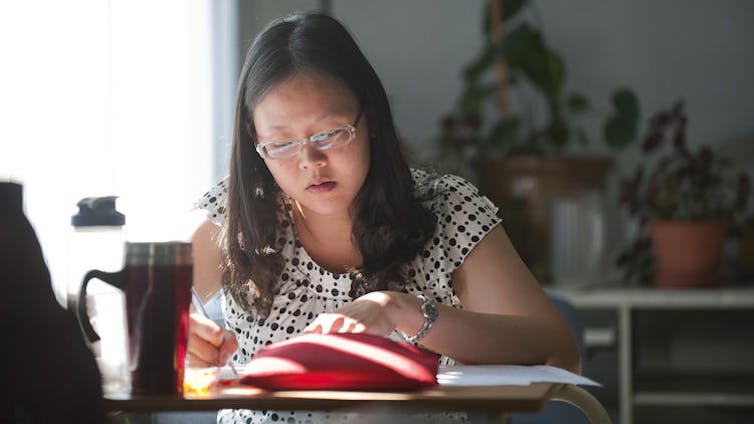 What is seen gets done. Visibility amplifies voice. Actions become real and measurable, and reach out to women in different and difficult situations. Regardless of who the women are, where they live or who they regard as kin, Canadian women want to be able to access, exercise and enjoy their human rights free of fear, want and exclusion.
Another channel for action in 2018 involves the media. Journalists must continue to seek the truth — and can be adept at pinning down politicians about their responses to the missing and the murdered. They can inquire about bullying, harassment and name-calling, especially in public arenas of life.
Journalists also shape public opinion. They assess the public record. They can make space for gender analysis in public discussion. Questions about women's equality need to be asked and answered. Canadian women should invite journalists to hold newsmakers to account for what they say and do.
In 2018, Canadian women want words and deeds to be seen to ensure their safety, and extend and deepen gender equality.
Time is up. Canadian women demand their rights. The devaluation of the lives and aspirations of women and girls has to end now. In 2018, human rights are women's rights. Take action.
This is a corrected version of an article originally published Jan. 10, 2018. The article originally stated Alberta is the only province with a Ministry of Status of Women. The Ontario Women's Directorate became the Ontario Ministry of the Status of Women in January 2017.