Sadly the issue of international student security in Australia has never been far from a headline over the past few years.
Many remember well the spate of attacks on Indian students in Melbourne, which created much fear and threatened relations between Australia and India.
But just when the dust started to be settle, we are confronted with the tragic death in Sydney of a Brazilian student. The completely different circumstances do not detract from the tragedy of this incident. It prompts us to ask some very serious questions about how Australia can provide a safer environment for our international students.
The Australia problem
The problem of international student security in Australia often relates to a lack of preparedness on behalf of the country, the host institutions and the students.
Australian culture is not generally accustomed to the idea that students live away from home without the support and guardianship of family. This perception extends to our many thousands of international students who are unfamiliar with their new environment.
This contrasts starkly with the US and UK, where it is expected that even domestic students will be living away from traditional supports. As a consequence in these countries, there is more likely to be the required infrastructure and support systems to serve all students, not just internationals.
The structures in place in the UK and US come with programs offering extensive advice and support, as well as monitoring and surveillance. There is a long history of experience with incoming groups from diverse parts of the world and a constant threat or fear of terrorism.
These protective measures are believed to benefit international students along with domestic students, and community members in general. Australia cannot emulate this history; however, some lessons can be learnt.
Staying safe
Many students come to Australia with perceived levels of safety that are based on their experience in their own country. Students from countries with low crime levels tend to view Australia as unsafe and behave accordingly. Their lives are often restricted - they stay in groups and do not go out at night.
Students from countries with high crime levels, on the other hand, tend to perceive Australia as very safe and as a consequence this group pays little heed to caution.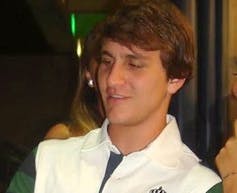 Some have little choice about safe practices. Their need to financially support themselves and, in some cases, families back home means they can be placed at risk by working at night and into the early hours of the morning.
Both groups often have little knowledge of the new culture in which they live and may not identify and respond appropriately to risk factors.
It is widely thought that international students are identifiable because of their obvious unfamiliarity with their surroundings. There are also the added risks of often being young and male.
Being an international student often means living in low-cost housing in areas with relatively high crime rates which of course exacerbates factors of risk.
Doing better
Over recent years, Australian governments, institutions, support groups, students and their families have made a concerted effort to improve security. Research indicates that most international students feel safe but of course, we can always do more.
The Australian Human Rights Commission states:
"International students have a discernible set of human rights including the right to non-discrimination, equality of treatment, security of the person, access to justice, housing, information, freedom of religion and culture, and labour rights."
The development of Minimum Standards for International Student Safety and Well Being by the commission is likely to provide a sound platform from which to provide increased security for international students.
In the meantime, students need to be much more informed and prepared, and aware of their new environment. Measures need to be implemented to discourage very large numbers of international students from living in resource scarce areas where community tensions are more likely to exist.
Also ensuring the implementation of regulation concerning visa, financial and health insurance conditions will provide greater international student security.
The only hope to be taken from this tragic incident is that the attention given to serious lapses in international student security suggests they are aberrations, not the norm.