Commonwealth public servants will have arrived at their offices this morning feeling a mix of relief and trepidation. Relief because the disorder and uncertainty of serving a divided and besieged minority government is finished. Trepidation because deep cuts loom.
So far, the Coalition government's attitude towards the public service is unclear beyond its promise to cut 12,000 jobs, to "end the waste" and to launch a Commission of Audit to review government finances and the scope of public sector activity.
This will be some public servants' first transition of government. So what can they expect in these first few days of Tony Abbott's government? And how might public servants lay the foundations for effective working relationships with ministers and their offices?
Abbott's inner circle
Abbott, his personal staff and members of his shadow cabinet will be feeling a heady mix of euphoria and chaos after campaigning continuously for more than three years.
The adrenaline that comes from victory and what they will see as vindication will carry them through these early weeks. However, they would be well advised to avoid the freneticism that characterised the opening phase of Kevin Rudd's tenure (and became his modus operandi) and instead set a calm and steady pace between now and Christmas.
Abbott and his team should take a long summer break to recharge to meet the intense physical demands of governing and to begin to master their briefs. The Australian public is likely to thank rather than punish him for it.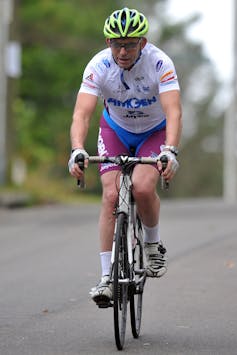 Very sensibly, Abbott used his victory speech to moderate expectations among members of his own team, the media, business and the litany of other stakeholders, all desperate to influence and shape his government's agenda.
This buys Australia's 28th prime minister much-needed time to form his ministry; decide on machinery-of-government changes he deems necessary to pursue his policy agenda; and start the process of "staffing up" his office (his opposition staff will grow from 38 staff to more than 50) and the offices of senior ministers.
Logistics
Important logistical matters also require attention during the transition period. This includes allowing former Rudd ministers to move out of their parliamentary and state-based ministerial offices and for new ministers to move in.
It also involves retrieving government assets such as mobile phones, computers and cars from outgoing ministers and their staff, and ensuring essential equipment is available to incoming ministers and supporting them to get their offices up and running as quickly as possible.
The scope of this logistical task should not be underestimated, especially when one considers the need for the former prime minister and his family to vacate both The Lodge and Kirribilli House. It is not yet clear whether the Abbotts will make The Lodge their primary residence, or follow John Howard in basing themselves in Sydney. Either way, it's a big undertaking that needs to be coordinated through the Department of the Prime Minister and Cabinet (PM&C) and the Prime Minister's Office (PMO).
While all this is happening, below the level of department secretary, the public service can expect that aside from the prime minister and his most senior ministers, there will be very little direct engagement with the new government. Not that some shadow ministers and their staff will necessarily understand this.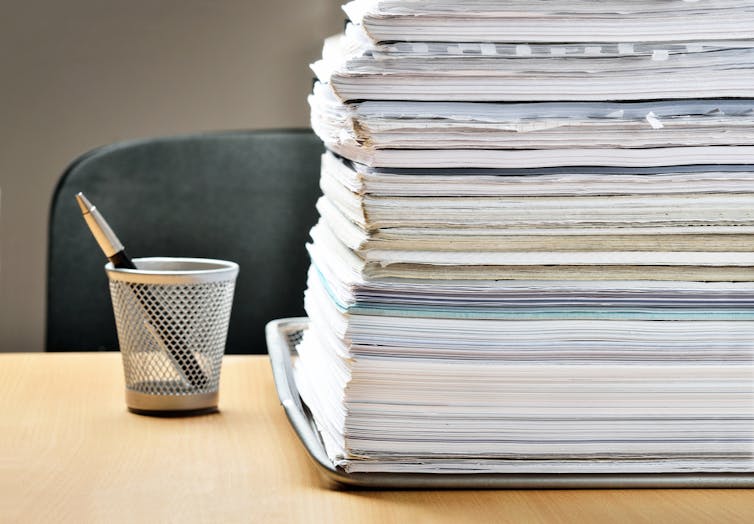 From shadow to ministry
In opposition, Abbott constantly emphasised the stability of his shadow cabinet – strategically drawing the obvious contrast with the churn within Labor as the government staggered from leadership crisis to crisis. He consistently promised they would be his team in government. However, the latter weeks of the campaign saw Abbott make a subtle but distinct shift on this commitment.
Ministerial aspirants will be cooling their heels waiting for the prime minister's call. It might never come. Some might demand they be provided with the Incoming Government Briefs that departments meticulously prepare during the caretaker period. But nothing should be provided unless and until the prime minister says so. This can be awkward and potentially poisonous for relationships.
After the turmoil of the past few years, the public service will be reassured by the approach signalled in Tony Abbott's election victory speech. Declaring Australia "under new management", he indicated his administrative style will be entirely different to that of his Labor predecessor:
I now look forward to forming a government that is competent, that is trustworthy, and which purposefully and steadfastly and methodically sets about delivering on our commitments.
Abbott has some good people around him, many of whom have administrative experience and networks in Canberra that his Labor predecessors seemed to lack. Members of his transition team, notably Andrew Robb and Arthur Sinodinos, understand the importance of organising and managing the government to maintain discipline and coherence. They appreciate the critical importance of "hitting the ground running" by attending to policy, politics, people and process.
An intellectual appreciation of this is one thing, successfully executing it is quite another. Even John Howard, now lauded as one of the greatest prime ministers, struggled to make a successful transition – to seize the levers of power during his first 18 months in office. Perhaps ironically, Kevin Rudd made a better start than most.
Working together
Abbott is right when he says campaigning is not governing, so it will be interesting to see how effectively he and members of his team are able to make the shift.
The public service will be especially keen to learn about the new prime minister's attitude towards it. Will he and his ministers be suspicious and distrustful of the senior leadership – secretaries and the senior executive service?
Or will Abbott proceed from a position of trust – requiring his ministers to build respectful, professional relationships with departments, such as he was known for having in his time as a cabinet minister under John Howard.
While it waits, the public service can demonstrate its essential and enduring value within our system of government, by being professional and doing everything it can to assist the new government to make a successful transition. Officials can be empathetic to the demands on new ministers and their staff and help meet their immediate needs, such as establishing office routines and procedures to handle the flood of briefings, correspondence, meeting and speech requests.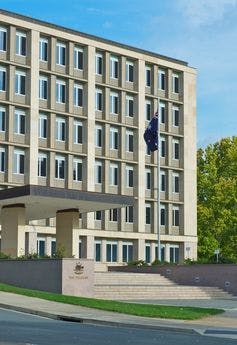 Departments can show they have used the caretaker period to get across the government's election commitments, its agenda and priorities and be ready to open a dialogue with ministers and their staff about how these can best be delivered, the timeframe and mechanisms for implementation, the risks and the costs.
It may be staffers rather than ministers themselves who are suspicious and distrustful of officials and who feel their own power and status threatened by the competition that comes from the presence of a large, diverse department. Officials need to be mindful of this, understand it for what it is and work to build trust by doing the little things well. They need to set aside concerns and fears about changes of direction; be prepared to "undo" things they may have spent years working on under a former regime.
The job of the public service is to serve the government of the day. If individuals find they are unable to do this, philosophically or because they object to the new government's approach - they should go.
There will be understandable nervousness in Canberra, but now is the time to demonstrate the best qualities of public service: professionalism and public administration expertise, flexibility, pragmatism, proactivity and creativity. A government that harnesses that will be well served.