Editor's note: The following is a roundup of archival stories.
On March 28 President Trump signed an executive order that launched a broad assault on policies put in place by the Obama administration to reduce carbon pollution. Trump's order directs the Environmental Protection Agency to withdraw and rewrite the Clean Power Plan, which limits carbon emissions from coal-fired power plants. It also eliminates a number of other policies related to cutting greenhouse gas emissions.
Our experts explain the policies under assault and the impacts of this about-face.
Challenging established policies
Trump has accused the Environmental Protection Agency of pursuing "an out-of-control anti-energy agenda," and called for refocusing the agency on its "essential mission of keeping our air and our water clean and safe."
But as Greg Dotson of the University of Oregon Law School points out, EPA has been analyzing and regulating climate change for decades. Climate change "has been at the heart of EPA's mission since its creation, and administrations of both parties have moved forward to mitigate this threat – with varying levels of ambition and enthusiasm – for 30 years," Dotson writes.
Trump has also instructed federal agencies to discount official estimates of the social cost of carbon – a figure that represents the harm done by one ton of carbon dioxide emissions – in making policy decisions. Harvard Kennedy School economist Joseph Aldy, who helped develop the first SCC estimate in 2009 for the Obama administration, explains its purpose: When we know the dollar value of damage from carbon pollution, we can see how much society will benefit from regulations to cut carbon emissions.
Methane leaks, coal leasing, national security
Many other federal agencies have roles in regulating carbon pollution alongside EPA. Trump's order overturns restrictions on energy production on federal lands managed by the Interior Department.
One measure required energy companies to control "fugitive" emissions of methane, a powerful greenhouse gas, from oil and natural gas operations on public lands. Catherine Hausman of the University of Michigan calls these leaks "a standard environmental externalities problem, straight out of an Econ 1 textbook," because they cause environmental damage that is much more costly than the financial losses they represent for energy producers. Consequently, Hausman concludes, businesses have little incentive to self-regulate and capture the emissions on their own.
Trump also directed Interior to lift a moratorium on new coal-mining leases on federal land, which was put in place by the Obama administration in 2016. Studies have shown that these leases undervalue federal coal reserves, thus benefiting energy companies at taxpayers' expense. Economist Meredith Fowlie of the University of California, Berkeley argues that the coal-leasing program is ripe for reform, and that "Hitting the snooze button will deliver more good deals to the coal companies operating on federal lands, at the expense of taxpayers and the environment."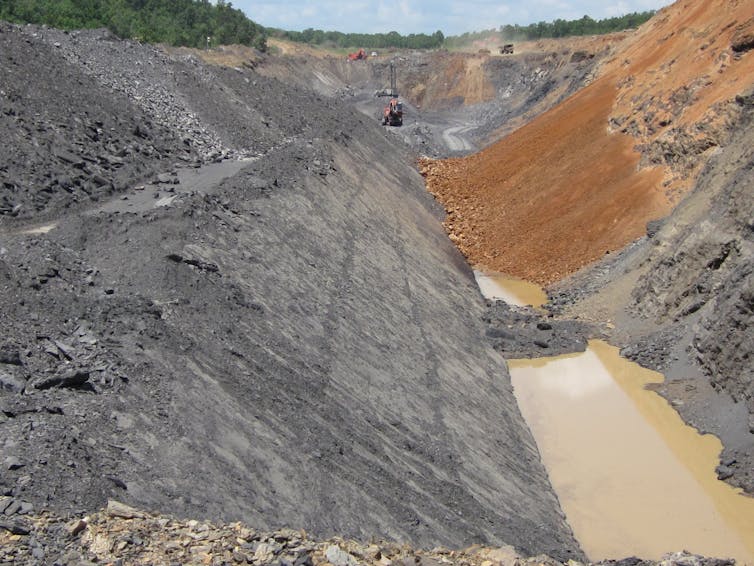 Although many readers may not associate the Defense Department with climate change, President Obama issued a memorandum in September 2016 that formally stated that climate change affected national security, and directed federal agencies to consider it in defense planning. Trump's order revokes this directive – even though Trump's defense secretary, James Mattis, recently stated in written responses to Congress that climate change is "impacting stability in areas of the world where our troops are operating today."
Pennsylvania State University meteorology professor and retired Rear Admiral David Titley agrees with Mattis. "Here is how military planners see this issue: We know that the climate is changing, we know why it's changing and we understand that change will have large impacts on our national security. Yet as a nation we still only begrudgingly take precautions," Titley writes.
Views from the states
While Trump's order marks a dramatic redirection of federal policy, states can chart their own courses in many areas. Rebecca Romsdahl of the University of North Dakota reports that red states are quietly addressing climate change in many ways, from investing in renewable energy to preparing for flooding and droughts. Often local officials frame these actions as smart growth or prudent planning, without mentioning climate change.
"Energy, economic benefits, common sense and sustainability are frames that are providing opportunities for local leaders to address climate change without getting stuck in the political quagmire," Romsdahl observes.
At the other extreme, California – led by a Democratic governor and Democrat-dominated legislature – remains proudly committed to making deep cuts in its carbon emissions and building an economy based on clean energy. Many advocates assert that by pursuing a low-carbon path, California will attract lucrative industries and high-skill, high-wage jobs.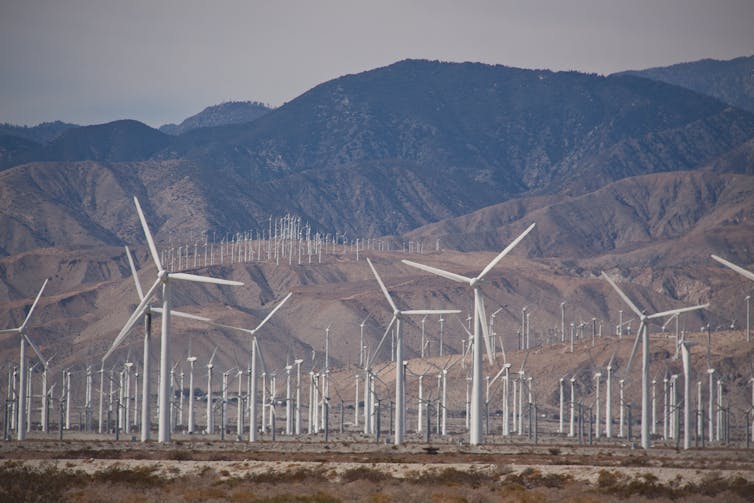 Economist Matthew Kahn of the University of Southern California is skeptical of these claims, which are based on complex economic modeling and extremely hard to prove. However, he also believes that California's strong economic growth in recent years shows that pursuing a low-carbon path has not harmed the state's economy.
Kahn sees value in California's willingness to serve as a "green guinea pig," testing strategies that other states can emulate. "With the federal government slamming the brakes on climate action, it is valuable to have California moving full speed ahead," he states.