Long-running tension between Australian athletics team captain Sally Pearson and head coach Eric Hollingsworth has boiled over after the coach was suspended for publicly criticising the Olympic gold medallist.
In the high-pressure world of elite sport, coaches play a pivotal role but perhaps the only surprising thing about Pearson's high profile bust up is that ruptures of this sort don't occur more frequently.
Coaches have to balance challenging and nurturing their athletes. Too much of either and the relationship can fall apart, or cease to be productive.
Athletes such as Pearson also contend with an additional layer of complexity. A strong relationship with a personal coach that has been a precondition for success is often disrupted when the athlete has to answer to a new, team coach. Patterns of behaviour and interaction formed in one coaching relationship might not be appropriate or applicable to another.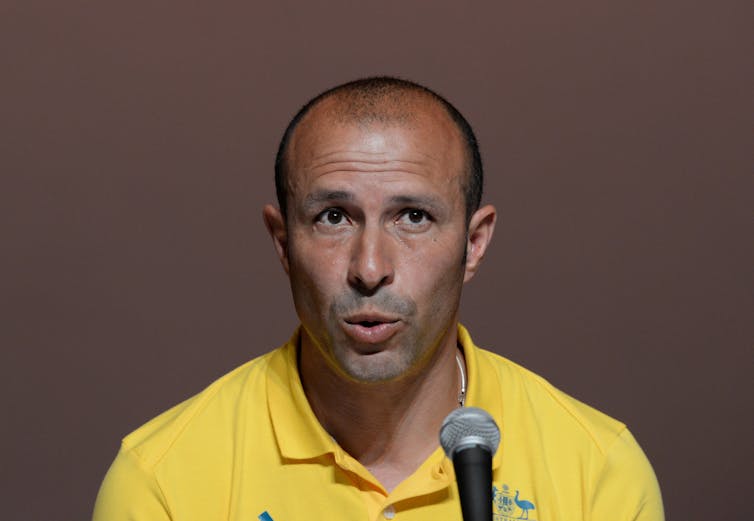 An effective athlete/coach relationship boils down to one thing, trust:
trust that each individual believes in and respects the other
trust that commitments are kept and honoured
trust that athlete and coach are pursuing shared objectives
trust that allows hard truths to be shared
Some people call this the "tough love" approach and view it as essential to achieving performance results. But it's important to remember that:
it is not what you say but how you say it that is important
tough love is usually most effective in a private conversation.
Without a high level of trust as the foundation, an athlete's self-confidence can often significantly deteriorate, along with their performance.
Team vs individual sports
In team environments individual feedback is still an important part of an athlete's development, but coaching is often geared towards the group. Furthermore, there's often a range of assistant coaches and support staff that contribute to each athlete's performance.
With individual sports, the focus of the coach is solely upon the individual athlete's progress. Significant time is spent one-on-one in this context. Without an effective working relationship, it is highly likely that performance will falter which might result in the athlete might seeking assistance elsewhere, another factor that can cause conflict and erode trust.
An athlete might work exclusively with their own coach for 99% of their training and competition time throughout the year. But when they make the Australian team the athlete might be suddenly faced with having to adapt to the different style of a head coach. In these situations there is often limited time to replicate the type of strong working relationship they might already have with their home coach.
If the athlete turns to their own coach during international competition periods it can cause conflict – particularly if their own coach didn't get an accreditation to be able to enter the athlete village or competition venues and is trying to coach from a distance.
Some of the most effective athlete/coach relationships documented over time haven't always been the ones where the individuals involved have necessarily liked each other all the time. But they have been relationships where mutual respect has been present. When it comes to Sally Pearson and Eric Hollingsworth, this might be a question that only they can answer.