When Russia's Ambassador to Turkey, Andrey Karlov, was shot dead during a photo exhibition in the Turkish capital of Ankara, it threatened to deal a terrible blow to one of the world's most important and most sensitive diplomatic relationships.
During the attack, the gunman, 22-year old Mevlüt Mert Altıntaş, shouted about Russia's involvement in Syria – "don't forget about Aleppo, don't forget about Syria". The murder comes after the protests in Istanbul and Ankara against Russian policy in Syria just a week earlier.
The Turkish President, Recip Tayyip Erdoğan, and Russian President Vladimir Putin talked soon after the murder, and agreed that it was a provocation and an act of terrorism. Both countries will co-operate on the investigation into Karlov's death, and the Russian delegation is already in Ankara.
Clearly, things have come a long way. In November 2015 Turkey shot down a Russian jet accused of violating its border with Syria. It started a vicious cycle of accusations and recriminations, Russia even imposed sanctions on Turkey. Neither side wanted to back down, and the relationship deteriorated to a dangerous degree – and yet, the two countries have managed to go from deep suspicion to relative amity in less than a year.
It took almost eight months and unprecedented willingness on the Turkish side to de-escalate the tensions. The break came on June 27 when Putin received a letter from Erdoğan expressing regret for the situation and conveying his desire to restore bilateral normalcy.
Step by step
The letter initiated intensive contacts on the highest levels. President Erdoğan and Putin met in August and October to discuss bilateral ties, and reportedly exchanged numerous phone calls starting in the summer. Meetings resumed between representatives of their respective countries' foreign and defence ministries, armies, and universities.
Russia eased the sanctions, and positive effects have been especially visible in Turkey's tourism sector. At the beginning of June, charter flights between Turkey and Russia resumed; Russian tourists were welcomed with flowers. Since then, around half a million Russian tourists have visited Antalya alone, and more than 3m are expected to visit Turkey in 2017.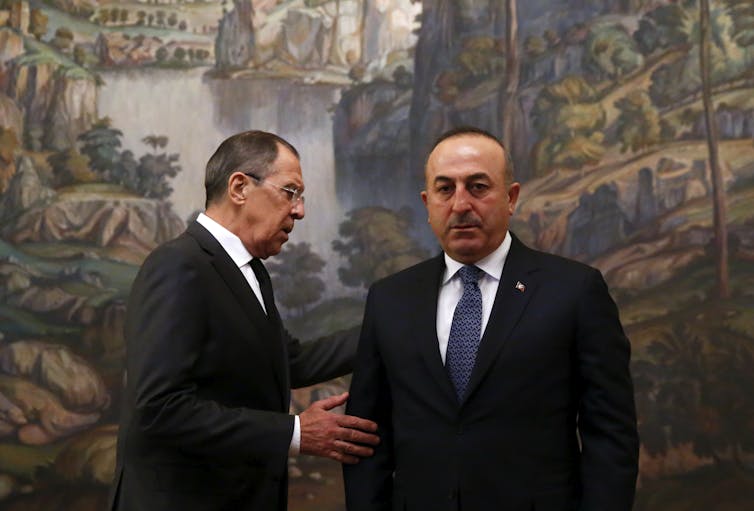 Besides tourism, Turkey and Russia decided to resume co-operation on two huge projects. During the October meeting, Putin and Erdoğan signed a deal on a natural-gas pipeline, commonly called Turkish Stream. It will carry Russian gas under the Black Sea to distribute it in the Western markets. It will allow Russia to diversify it routs, bypassing Ukraine.
Russia will also continue to build the Akkuyu Nuclear Power Plant, which in August was granted the status of "strategic investment", meaning the Turkish government will provide financial incentives and support for its construction.
The Syrian problem
But all these developments notwithstanding, Turkey and Russia still diverge when it comes to the catastrophic conflict in Syria, in which they are both deeply involved. Russia supports Bashar al-Assad's government in Damascus; Turkey supports certain factors of the Syrian opposition while officially maintaining that Assad must go.
Putin and Erdoğan have apparently got through the year by agreeing to disagree, but that doesn't mean that Syria is off their agenda. Far from it: the future of Syria is one of the main subjects both countries have been discussing for the last six months in particular. The week before Karlov's murder, the two countries reached a deal to organise a ceasefire in Aleppo, allowing for the evacuation of rebels and civilians from the besieged eastern part of the city.
The evacuations started on December 15; the process has been extraordinarily tense, and tens of thousands of civilians and rebel fighters reportedly remain in the city while various disputes slow the process down. Coming at such a loaded moment, Karlov's murder was always going to be a serious test for the two countries, but so far they have passed it surprisingly easily. The mitigating mechanisms worked well. Importantly, both sides decided not to cancel a trilateral meeting between Russian, Turkish and Iranian foreign ministers scheduled for the day after Karlov's death. During that meeting, tributes to Karlov were paid and the future of Syria discussed.
The West is naturally suspicious of the Turkish-Russian rapprochement; commentators are at pains to portray it as a pragmatic alliance, moving slowly towards its goals and guaranteed to collapse at some point. But its strength should not be underestimated – and contrary to what the killer might have intended, Karlov's murder might in fact strengthen it.
Just a few days ago, December 16, Karlov himself announced that both countries were "back to normal relations". The relationship might not be plain sailing, but its partners have proved they can overcome their differences. And with both countries deeply involved in determining the future of Syria, that sends a clear signal for 2017 that the rest of the world can't ignore.