In these tumultuous times where the rules of order are currently being rewritten, a good question to ask artists might be: where on earth are we up to? More than three decades on from its inception, this year's Turner Prize is once again asking the same question. It's just that in divided Brexit Britain, it now comes with a few more added angles.
Where in previous years the messages conveyed by Turner Prize artists may have been lost in a system of oblique signs and irony, present social and political circumstances demand clearer messages. Against a backdrop of social rupture unthinkable just 12 months ago, Tate did a bit of its own rewriting of the rules by removing the maximum age restriction of 50 – a move which was overdue and has been broadly applauded. Along with the inclusion of a shortlist that draw more heavily on life experiences in their work, it makes way for artists who might now be reaching the top of their game but had previously been ineligible, and also brings a diversity that reflects more broadly the different identities in the UK.
The recent changes provoked an instant response from this year's selection jury – and the prize is all the better for it, by giving the jury the scope to consider the complexion of the shortlist with a fair degree of added bite. Not because the artists in 2017's prize could remotely be described as late developers, but because their work finds itself increasingly relevant. This year's quartet of artists, a number of whom might fall into mid-career status resonates with a sense of renewal and purpose for these uncertain times.
The shortlist comprises three women: Andrea Buttner, Lubaina Himid, and Rosalind Nashashibi, and one man, Hurvin Anderson, all of whom are alumni of British art schools. They are already widely known to audiences across the art world and have established a reputation (over decades in some cases) for filtering their own life experiences from beyond these shores into their work. This is both astute and necessary thinking on the jury's part.
At the tender age of 40-something, the youngest artist is Rosalind Nashashibi who has been making films into a loose, almost semi-documentary, form for well over a decade. By representing the world as the displaced and unstable entity we imagine it to be, Nashashibi's work manages to use the camera almost as another consciousness in constant flux. It's a place where the defining constant appears as geographical difference.
At Bristol's Spike Island earlier this year, a lot was made of Lubaina Himid's (62) intensive and visionary installation of painted cutouts, drawings and sculpture. Through a cacophony of intense and vivid colour, Himid's work seemed to offer an antidote to the mood, and presented a potent reminder of Britain's colonial past which continues to shape both the present and future.
While Andrea Buttner's (44) work stretches across a range of media, it has become increasingly known for merging colour with functionality through her enigmatic arrangements of drawing, print and installation. In place of freedom, aspects of Buttner's work quietly suggest that order and society might instead be something to which we subconsciously submit.
Finally, the established painter Hurvin Anderson (51) has developed a significant body of work by fusing abstraction with representation into a disarmingly effective coexistence. It is a feast of warmth and visual energy that articulates his belief in the discipline of painting to recollect and reaffirm his identity and Afro-Caribbean upbringing.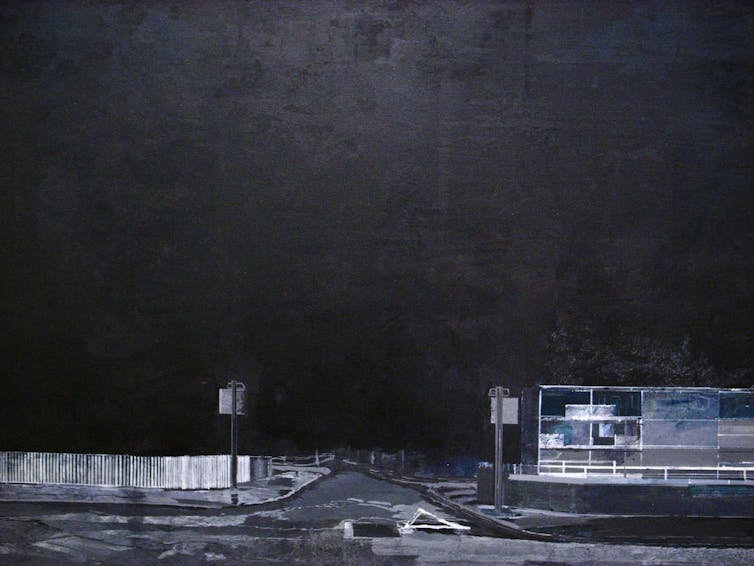 The rule changes aren't the only added dimension here, but geography also. In a bid to shake things up further, if you want to see the Turner Prize this year, it's not in London, but Hull – and is one of many highlights in the Northern city's festivities and status as this year's UK City of Culture.
However, artists need artists – or so the adage goes – and although many find themselves living and working in the capital, a lot either can't afford it anymore – or choose not to. Interestingly, the shortlist presents a coherent message that artists can work successfully outside London, (and indeed they always have). For a number of years, Nashashibi has lived and worked in Liverpool, while Anderson's work found its magic by drawing upon his formative years in and around the Afro-Caribbean community in Birmingham. Himid has made the city of Preston, Lancashire, home for the past 30 years or more and remains steadfastly loyal to her adopted town as a place where artists work. Perhaps most unremarkably of all, Andrea Buttner came to study in London from Germany and then promptly chose to stay in the capital.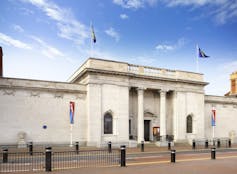 The shortlist sends the signal that, in every sense, the capital of culture is all around. It's just a shame that it's taken a near national nervous breakdown for anyone to notice – and, for artists as interesting as these are, to find their moment.
All of these factors and more, will not be lost on the artists themselves whose work will undergo the usual scrutiny of the national media and public debate.
It is with some justification that artists have become increasingly wary of the media attention and interest level that a nomination to the prize brings. Yet by taking part it still creates a shift in perception which represents the genuine possibility of reaching audiences that other artists can only dream of, and is a gear change for them that otherwise might take years to achieve. More mainstream exposure can, and does, make the difference.
However – while difference and diversity is to be celebrated – if ever they are to be reconciled there are other, much more urgent differences demanding greater vision and imagination through political and social debate. Maybe some of the answers can be found in Hull.