South Africa has produced two must-read thrillers in the past week. They are non-fiction, yet are as gripping and readable as any page-turner.
Veteran investigative journalist Jacques Pauw's "The President's Keepers" has, within a week, become a global best seller. It has had the advantage of the best available marketing push by South Africa's State Security Agency, under the illusion that they were going to stop the book. The State Security Agency sent a cease and desist letter to a defiant Pauw and his publisher, claiming the exposé is in violation of the Intelligence Services Act.
Less well-known, but as important to those who want to understand what is happening in the country, is consultant and activist Crispian Olver's enticingly-titled "How to Steal a City".
Take some courage
I recommend you read them together. It will take some courage, as they are a most unsettling combination, but worth it.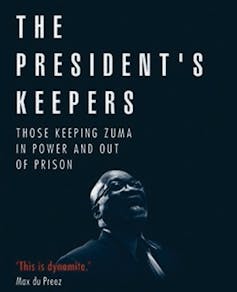 Pauw's book takes you on his journey to uncover the nature of Jacob Zuma's presidency and its impact on South Africa, a trip that begins in the small Western Cape town of Riebeek-Kasteel and goes, via Moscow, to the Tshwane coffee bars where he meets his sources. Much of what emerges has been reported in bits and pieces elsewhere, but he weaves it together with great storytelling skill, and adds some important new revelations.
It is the most comprehensive picture of the rot at the heart of the Zuma presidency and the toll it has taken on important state institutions. Once he has worked through the tax collector, the South African Revenue Service, the National Prosecuting Authority, and the police, one is left gasping for air at the scale and depth of the destruction.
I don't think it is necessary to weigh up the accuracy of his much-detailed and well-documented story, except to say that Pauw is a veteran muckraker whose credentials for getting sources to talk, putting his hands on the evidence, weaving all this into readable horror-stories, and withstanding the attacks of those who would stop him, are well established. So much so that the onus is on his detractors to disprove what he is saying. Even if half of it is true, it is chilling.
Oil for the ANC's political machinery
Olver's book might be even more important. It's an insider's view of how corruption has become the oil that keeps the ruling African National Congress's political machinery working. Olver was sent in by ANC leaders to help clean up the metropolitan Nelson Mandela Bay region on the country's east coast and pave the way for local politician and national football boss Danny Jordaan's 2016 mayoral election campaign. At the same time, Olver was commissioned by then Minister of Finance Pravin Gordhan to clear out the rot in the city structure.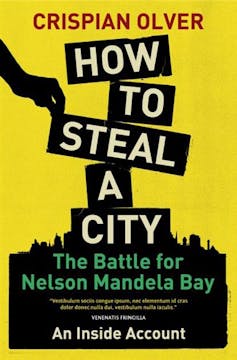 Olver's story of how he identified and drove out the worst culprits in the city's corruption, is heartening. He shows that it can be done when you have the political will, and Olver's toughness. But he also describes how every cent raised to fund Jordaan's campaign was exchanged for a job or a tender.
The ANC political engine runs on the fuel of transactional politics; without the offerings of jobs and tenders, the machine grinds to a halt. His tale provides rare insight into how the party funding system works as a driver of corruption.
Olver himself starts off as a knight in shining armour, but finds himself increasingly compromised as time passes, until he loses his political backing and flees the region.
Both these writers showed great courage. Pauw left the peace and quiet of running a country restaurant in Riebeek-Kasteel, knowing that this book would bring him the kinds of threats and harassment he experienced in the 1980s when he exposed the dark heart of apartheid's police hit squads. Olver had to have a bodyguard at his side, so tough was the fight to regain control of the party and city.
Pauw's book is a triumph of investigative reporting, but also contains a worrying critique of some of its practitioners. Pauw details at least three instances when his fellow reporters have allowed themselves to become part of the partisan mudslinging aimed at driving the good people out of state institutions, and protecting the venal. It is striking that some of the same names come up in all three instances, and all are centred around the local Sunday Times.
While South Africans can celebrate the important role investigative reporters have played in exposing state capture, they should be reminded that some have facilitated it, wittingly or unwittingly.