In November 2022, Ibrahim Faraj, a seven-year-old boy from Cheshire, was reportedly taken from England to Saudi Arabia by his father.
His mother, Ranem Elkhalidi, had not consented to the trip. She had taken him to school and his father, from whom she was separated, was supposed to collect him for the weekend. By the Saturday, however, his father had flown Ibrahim out of the country.
Elkhalidi says she had repeatedly warned UK authorities that her son was at risk of abduction. But his parents had joint custody.
All the UK courts could do was issue a preventative order stipulating Ibrahim is not to be removed from the UK and for his passport to be held by his mother. That order became ineffective, however, when Ibrahim's father obtained alternative travel documentation from the Saudi embassy.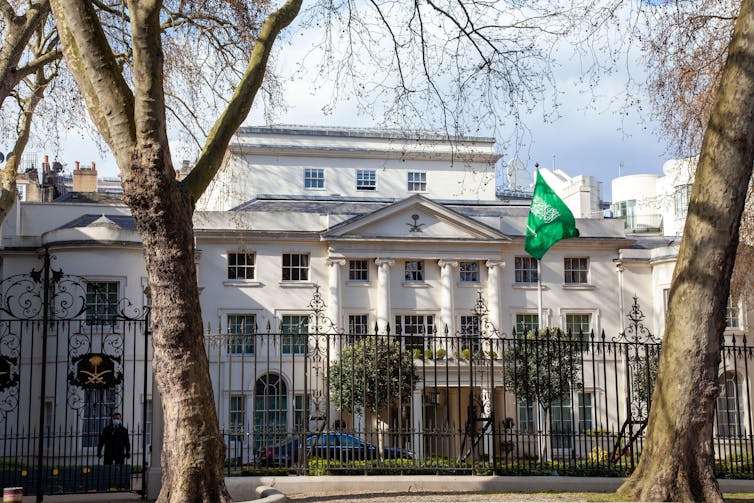 The UK has a responsibility under article 11 of the United Nations Convention on the Rights of the Child to take measures to combat parental child abduction. Yet Ibrahim's story is not unique.
In my book, Parental Child Abductions to Islamic Law Countries, I show that between 2017 and 2019 there were 162 reported cases of abductions from the UK to Islamic law countries, all of which raise complicated legal questions. The emotional cost to each child, meanwhile, is severe. As Jamal, one of the young people I interviewed, told me:
I missed my mum. They were hard years for me. I felt sad all the time and felt different from others.
Insufficient legal deterrents
UK criminal law specifies that it is an offence for a parent to remove a child from the UK without the appropriate consent. Breaching the law carries a prison sentence of up to seven years.
Despite this, the parents in some of these cases have acquired travel documentation from the embassy of their home country, without the knowledge of the left-behind parent, and often in contravention of family court decisions.
In 2012, Libyan national Maher Belaid reportedly took his three-month daughter Talia to Tripoli from Cardiff, Wales, without her mother Gosia Szymanowicz's consent, to, as he put it, "teach her a lesson". Belaid reportedly returned two years later, without Talia, and was jailed for six and a half years. But in 2019, Symanowicz was still appealing to be able to see her daughter.
The young people I interviewed testify to the harrowing effect of the enforced separation from the parent they leave behind. Samir, who was also taken to Libya by his father, said sometimes he doesn't want to see his father's face:
As a child, you have to grow up with your parents. When I came to Libya, I was four years old, and I forgot how to speak English. I can't speak with my mother normally.
One young man, Aidan, told me how angry he felt with his father and how alienated he was from his mother:
We don't really talk to each other and I don't know much about her, but I'm always happy to see her. It's not really a child/mother relationship.
Another young man, Rayaan, echoed this sentiment:
I was angry at my dad for a long time. It has had a huge impact on my life. Not only missing out on a relationship with my mother but also, now years later, it's difficult to build our relationship.
Contact is often made impossible. In 2012, Aishah and Faris were taken by their father, Usama al-Barwani, from Portsmouth to Oman, aged seven and three respectively. Their mother Lacey Plato has alleged that al-Barwani's extended family has since blocked all contact. This is despite the fact that on returning to the UK without his children, al-Barwani was reportedly imprisoned on charges of child abduction. And after being released two years into a four year sentence, he was then reportedly re-arrested and jailed for 12 months for contempt of court, for not complying with multiple court orders to return the children to the UK.
Clearly, the UK's threat of a lengthy prison sentence is not a sufficient deterrent. Besides, if there is no extradition agreement between the UK and the country the parent flees to, they will not be made subject to UK law.
International cooperation
Additional legal provisions to deter abductions include the police issuing a port alert if a parent is concerned that their child is likely to be taken abroad within the next 48 hours. Port alerts only remain active for 28 days, however, meaning that the alerting parent would need to persuade the police anew every month that their child risks being abducted.
The Hague Convention on International Child Abduction 1980 operates in more than 100 countries. It requires the courts to order the child's return (save for limited exceptions – if it can be proved that the left-behind parent was in agreement and/or was not exercising custody rights prior to the move; if a return would place the child at grave risk of harm; if a mature child objects to being returned; or if a year has passed, and the child is now settled in the new environment). This means the courts in the country the child is abducted from are allowed to decide where the child should live.
So far, the only Islamic law countries that have acceded to the convention are Morocco, Iraq, Pakistan and Tunisia. And of these, only Morocco's accession has been accepted by the UK.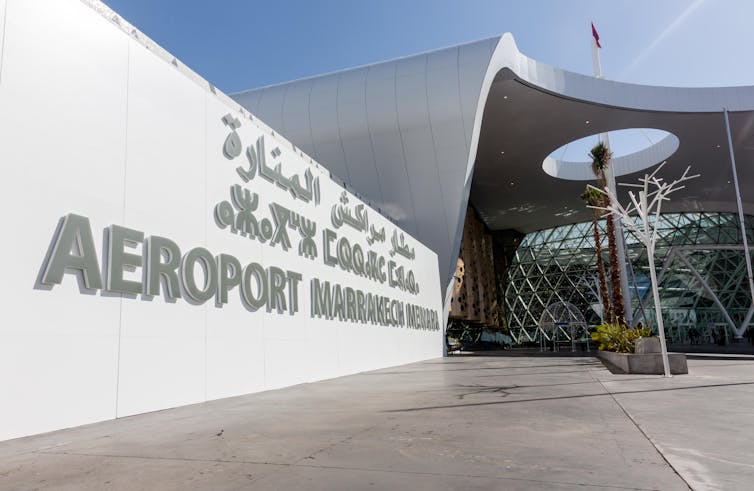 In other words, children who are abducted from the UK to Pakistan, Tunisia and Iraq are not protected by the convention's return process, despite these countries being signatories.
Prior to Brexit, the UK, being under EU law, did not have individual competence to decide whether to accept accessions. Morocco's acceptance is a case in point – it was made collectively, while the UK was a part of the EU. (The acceptance statement states that many EU citizens being of Moroccan origin, "children with links to the Moroccan community will thus be safeguarded against abduction".)
In 2020, this changed. The UK is now able to evaluate the legal system of any newly acceding country and accept it as a signatory.
On the one hand, the UK understandably has concerns about the way courts in Islamic law countries will respond to Hague convention cases, due to differences in child custody laws. There are also concerns over how, under reciprocal treaty obligations, UK courts may be requested to order the return to an Islamic law country of a child who was brought to the UK.
The most recent survey by legal experts Nigel Lowe and Victoria Stephens shows that Moroccan courts are upholding the convention's provisions and ordering the return of children abducted to Morocco. This has been shown to be happening at a higher rate than other signatories to the Hague convention and could alleviate some concerns.
On the other hand, the UK's delay in accepting the accessions of other Islamic law countries denies abducted children the protections that the Hague convention affords. At least 113 children are reported to have been abducted from the UK to Pakistan since it acceded to the Hague convention in 2016. The US and New Zealand, among others, have accepted Pakistan's accession and young nationals of those countries can now be protected by the international treaty.
Cases like Ibrahim's should prompt the UK and the EU to improve their record of becoming treaty partners with Islamic law countries. Doing so may then also serve as encouragement for other countries to sign up. Because without better legal protections, more children will suffer the consequences of being taken from one parent by the other.
One girl I interviewed, Sara, spoke poignantly of the confusion and emotional toll. She had been taking anti-depressants for six months:
I do wonder if I'd be prone to depression if what happened hadn't have happened. I have a lot of resentment. I have a lot of resentment for a lot of people in my family.
The names of the young people interviewed in my research have been changed.