After a man barreled down a New York City bike path on Oct. 31, killing eight, President Donald Trump reacted by calling for an end to the "green card lottery" program that allowed the attacker to enter the country.
The Diversity Immigrant Visa Program, as it is officially known, has been in the sights of the president for a while. In August, Trump publicly backed a GOP bill that would end the program and replace it with a merit-based system.
Trump and his fellow Republicans have long decried illegal immigration, but they have traditionally favored the legal kind, partly because their business donors demand it.
As someone who researches the impact of immigration on workers, I believe their plans to change who can enter the country legally is a big mistake. We would be giving up a program that benefits American workers with very little chance of a gain in safety.
Curbing immigration
While Trump's tweets about the lottery program are based on security concerns, the usual argument supporting curbs on immigration is that new arrivals hurt native-born American workers and the economy at large.
I'll leave analyzing the security concerns to other experts; suffice it to say that the risk, according to experts, is very small. Green card holders have killed just 16 people – including yesterday – in terror attacks on U.S. soil since 1975.
As for the economic impact on U.S.-born workers, the key thing to bear in mind is that the more homogeneous and similar immigrants are to natives, the greater the odds they'll in fact have a negative effect.
In contrast, immigrants who come from diverse backgrounds with a range of skills – such as the lottery winners and the so-called "Dreamers" – tend to produce greater economic benefits. That may be one reason at least some Republicans and most Americans are in favor of keeping the Deferred Action for Child Arrivals program that protects the Dreamers from deportation, which Trump recently ended.
A new approach
Currently, the U.S. receives a lot of immigrants without a college degree or with imperfect English. About half of immigrants fit either description.
---
---
Legislation proposed earlier this summer – the Reforming American Immigration for Strong Employment (RAISE) Act – would exclude most such workers and reduce the total number of green cards awarding permanent legal U.S. residence to just over 500,000 from more than one million today.
It would also end the green card lottery, which awards 50,000 green cards a year to people from countries with low rates of immigration to the U.S.
Importantly, it would also change who gets a leg up when applying for a green card. Currently, family of U.S. citizens and legal permanent residents, including siblings and adult children, are able to apply. The new system would limit that to minor children and spouses.
Instead, the bill would create a point-based system like those used in countries such as the U.K. and Australia that use factors such as English ability, education and job offers to rank applicants. However, it would be stricter than point systems used in those countries, which admit immigrants through other programs as well.
In essence, the plan would make the pool of immigrants more homogeneous and dramatically smaller in number, mirroring the misguided origin-based restrictions from the 1920s.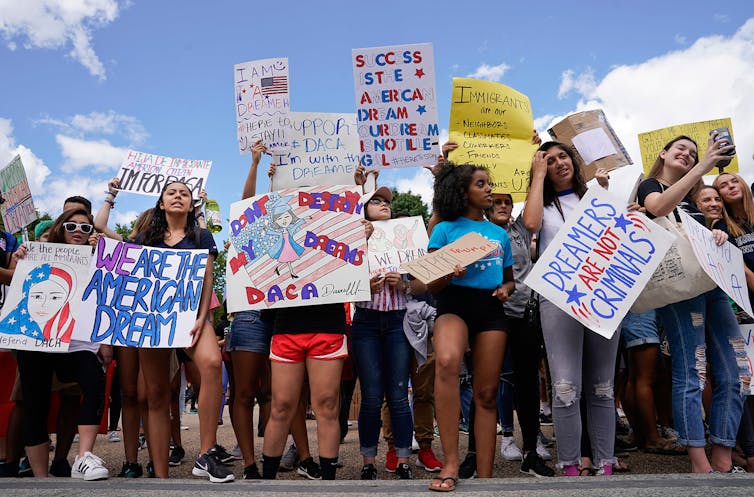 What economists say
Those who wish to restrict immigration often cite what they naïvely call "supply-and-demand economics" to essentially argue that the economy is a fixed pie that gets divided among a country's residents. Fewer immigrants means "more pie" for the U.S.-born, as the story goes.
I am an economist, and this is not what my colleagues and I say. The commonplace argument that more immigrants, by themselves, lower wages and take jobs from Americans – an argument which Attorney General Jeff Sessions used to defend ending the "Dreamers" program – has neither empirical nor theoretical support in economics. It is just a myth.
Instead, both theory and empirical research show that immigration, including people with few skills and little English, grows the pie and strengthens the American workforce.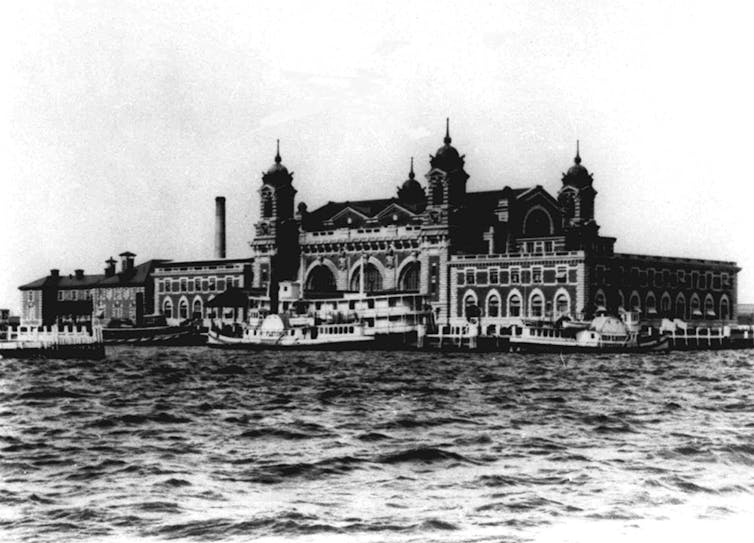 Value in diversity
While all the recently proposed changes to our immigration system will make U.S. workers worse off, the English requirement is likely to be particularly harmful to U.S. workers, especially low-skilled ones.
Indeed, I have found the relative fluency of U.S.-born workers is what keeps them from being harmed from labor market competition from immigrants.
The reason for this is the following. Essentially, immigrants with imperfect English skills tend to specialize in jobs that are less "communication-intensive," such as manual labor. Americans fluent in the language, on the other hand, tend to take on higher-paying, communication-intensive jobs that are out of reach of those without a strong grasp of English. In other words, these groups aren't likely to compete for the same jobs, making them more complementary than adversarial.
In contrast, when new immigrants are more fluent in English, something the Trump-backed proposal would encourage, the types of occupations they are qualified for are almost identical to those of American workers. Thus, insisting on strong English skills as a condition of coming to America is likely to increase labor market competition and suppress wages.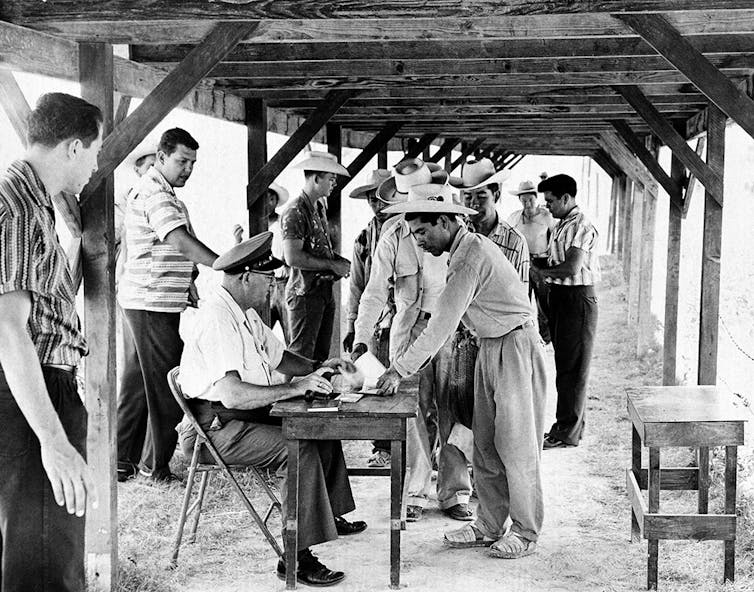 Immigration that helps
Immigration that emphasizes diversity, rather than merely merit, tends to attract more people who specialize in occupations uncommon among U.S.-born workers. And, in fact, this is the key source of the well-known economic benefits of immigration.
Studies by economists Giovanni Peri and Chad Sparber, for example, show this tendency toward job specialization is a key reason the large volume of low-skill immigration does not drive down incomes of Americans. Other research by Peri and Gianmarco Ottaviano shows that simply encouraging immigration from diverse origins lifts wages.
Put differently, there is direct evidence that the sort of diversity that the green card lottery encourages makes all Americans better off. It would be a shame to give all of that up because of a tiny risk of terrorism.
This is an updated version of an article originally published on Sept. 15, 2017.