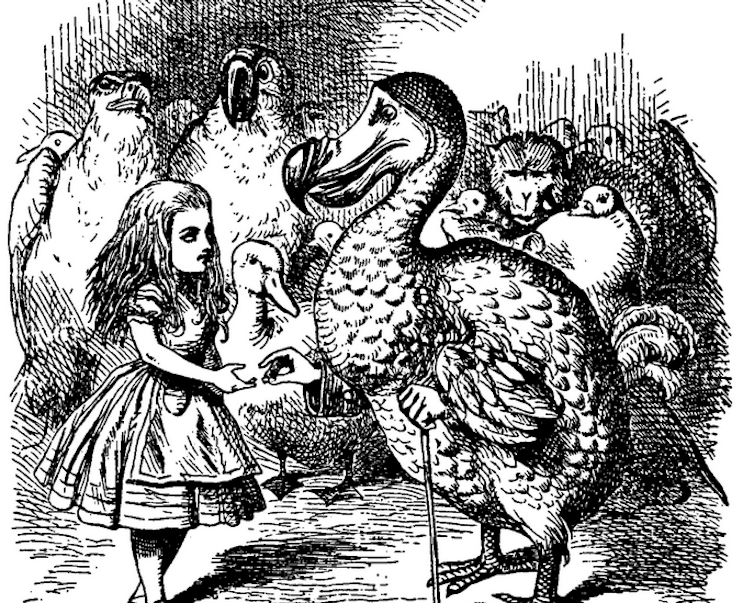 Over the past few months children's fiction has hardly been out of the news. Early March saw the launch of the "Let Books be Books" campaign, aimed at persuading publishers against titling or packaging books in gender-specific ways.
Then, the results of a survey conducted by the University of Wisconsin-Madison sparked controversy about race. It revealed that out of 3,200 books published in 2013 only 93 were about African Americans. Fewer still were about people from other ethnic backgrounds. In response to these findings, a three-day social media event took place at the start of May establishing the "We Need Diverse Books Campaign" in an effort "to address the lack of diverse, non-majority narratives in children's literature".
These campaigns are inspiring, especially to those of us with young children. The prospect that they might, as the "Let Books Be Books" petition puts it, encourage publishers to "open up new worlds for children" is truly heartening. But more news items on children's fiction give further pause for thought.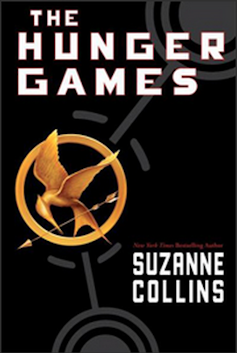 A recent article in The Guardian asked whether Young Adult fiction "was becoming too dark" and "obsessed with death". And the overwhelming popularity of Suzanne Collins's Hunger Games trilogy certainly indicates that teens have a taste for the disturbing and the dystopian. And, judging by Gillian Cross's novel, After Tomorrow, which just won the Little Rebels Book Award (for fiction aimed at 0-12 years) this month, it seems these darker themes are percolating down to younger readers.
As with The Hunger Games, food scarcity drives the plot of After Tomorrow – transporting readers, as Irving Howe once said of the dystopian genre, "one more step … beyond the known reality" of our own period of economic recession.
Cross's fraught and violent world of raiders attacking families and ransacking homes begins after the big bank crash of "Armageddon Monday". Then we learn how the central boys' father is brutally murdered, their stepfather cruelly beaten, and their mother sexually violated. The novel is without doubt a tour de force – an utterly compelling tale of a family who must emigrate to France to escape from a near-future Britain. But is this content a step too far for children's fiction?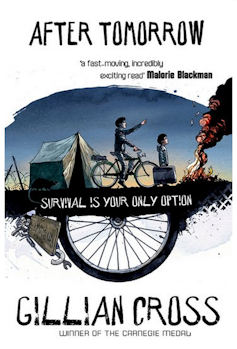 Now, death and violence are nothing new for younger readers: the Grimms' fairy tales, Roald Dahl and J K Rowling certainly show us that. And even in Beatrix Potter's Peter Rabbit, we learn that Peter's father "was put in a pie by Mrs McGregor". J M Barrie's Peter Pan reverberates with the author's memory of his deceased brother, and Neverland itself is certainly no utopia: Peter himself is in fact a menace to the other children on the island as he mysteriously "thins them out".
Lewis Carroll's Alice wakens from Wonderland with the Queen's order to execute her resounding in her ears, her "curious dream" having become a distinctly nightmarish vision of perverted law and justice. And the idyllic riverbank of Kenneth Grahame's The Wind in the Willows is disturbed when "Wild Wooders" ransack and usurp Toad Hall, turn out Mole and Badger and "beat them severely with sticks".
So given a bit of context, Cross's novel doesn't seem such an outlier after all. The hardship it represents brings home to British readers the very real difficulties of those forced by violence to seek asylum in other countries. William Blake and Charles Kinglsey, of course, raised questions about social justice when writing about children. But are these modern issues just too troubling or is using dystopia to create enough distance for readers to begin to consider them actually a step in the right direction?
Back in 2009, Cross was one of many children's writers to petition against the British government's detention of child refugees. Michael Morpurgo, author of War Horse, was another. He is due to speak about his choices to depict war, refugees and conflict in his children's novels at this year's Hay Festival in Wales, which has just opened.
Today, we're all too aware of childhood as a social construct. It's as if we're all like Carlo Collodi's carpenter crafting our own Pinocchio, projecting our own worries and desires. But as Hugh Cunningham and Michael Morpurgo recognised in The Invention of Childhood, "children can also be agents in the making of their lives and their world".
Perhaps then we ought to look to children themselves to help guide us in representing the diversity of modern society. And surely events such as the annual global gathering of writers taking place at Hay-on-Wye over the next ten days are a way to do just that. If we see it, as Bill Clinton did, as "The Woodstock of the Mind", then it's uplifting to see that children themselves are so welcome in this collective re-imagining of our world.