Progress in communication technology has transformed our lives in the 21st century. It has also changed how we deal with death. The process of grieving has been hugely affected by social media and the sharing of words, images and video.
Life events are recorded, information and thoughts are stored, and emotions shared on Facebook and Twitter. After death, profiles become online memorials, with the potential to be much more interactive and long-lasting than their offline, traditional form.
We no longer need to die to be among the clouds. The clouds which hold our online data are already occupied by us in life. When death does come, stored data can become a heavenly treasure trove for those left behind.
But communication technology and social media are not just for constructing memorials. In some countries, online communication allows mourners the chance to overcome physical distance and participate, remotely, in the actual wake. Many funeral homes in Brazil offer real time streaming of these events.
Brazilian wakes ("velórios" in Portuguese) are extremely important. Usually held just hours after death, they combine the memorial and funeral service, with the (usually unembalmed) body placed inside a coffin on display for mourners to gather around.
This ritual can be communal or private, informal or formal, secular or religious. It often lasts from 12 hours to a full day, with a long period of vigil, filled with lamentation, prayers and social bonding, before burial or cremation.
Virtual wakes were originally intended to be watched by relatives or friends of the deceased who could not attend the vigil in person. But a different audience has emerged, who use funeral company websites to stream and watch the services of people they have never met.
A secret Facebook group called "Profiles de Gente Morta", (Dead People Profiles) focuses on collecting links to profiles of deceased social media users, effectively creating an online obituary database. The group has more than 15,000 members in Brazil. One of them described the group – which is closed to new members unless they are invited to join – as "the only one they can continue to participate in even after death".
Almost 40% of the members who completed a survey I created claimed to watch virtual wakes. As with the profiles they share, they do not know the people whose wake they are watching. I, in turn, have been watching these watchers.
The dynamic of watching virtual wakes in this particular group is quite simple. They access the websites of funerary companies which have open broadcasts at the moment and make comments, in the group's posts, about what they are seeing. They discuss their own views about death and dying, and also details of the particular wake they are watching, such as the choice of flowers, the colour of the coffin or the number of (real life) attendees. Many describe the experience of watching an online funeral as sad, even devastating, and, of course, interesting.
But why watch the virtual wakes of strangers? From my interviews and surveys of the group's members, the main reason is simple curiosity. In Brazil, funerals have a strong tradition of close interaction with dead bodies. Yet many parents do not allow their children to participate. As a result, it is possible to reach adulthood without ever having attended one. Watching a virtual version can help someone to understand and somehow experience what a wake actually is.
Keeping watch
Others claim to watch virtual wakes as a form of therapy. They may have recently been bereaved themselves, and seeing others in the same situation helps them feel less alone in their suffering. Others believe keeping company and praying for the deceased on the screen, especially those whose wake has only a couple of attendees, forms part of a social duty, which used to be a large part of Brazilian culture up to the beginning of the 20th century.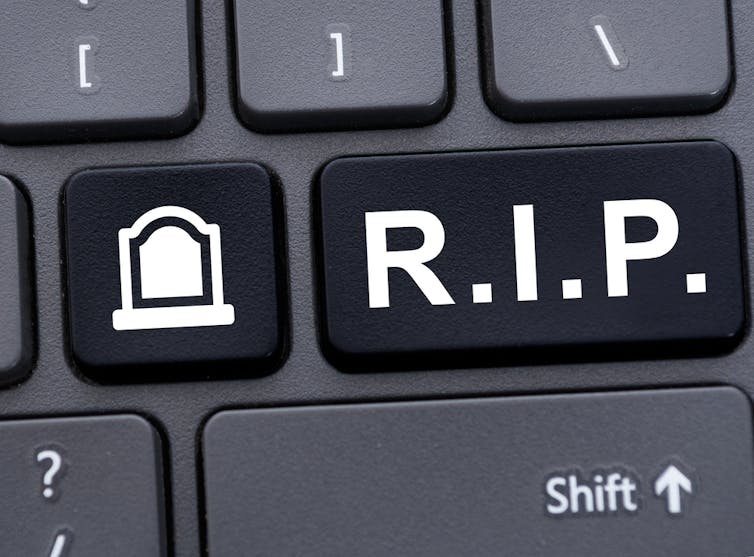 Yet the activities of these virtual wake watchers is often frowned upon. Outside of their community they told me they have been heavily criticised, labelled "sick", "disturbed", or "morbid". It's for this reason that the group is secret and closed. One member revealed she had suffered a backlash from her family about watching virtual wakes, even though one of her relatives attends actual wakes of strangers whenever the opportunity arises.
Having watched many virtual wakes myself for my research, my own view is that they provide an important opportunity for people to come together at a time of difficulty and suffering. They widen the opportunity to participate in an important and delicate ritual. The internet connects us in life, and has an increasingly popular way of connecting us at the moment of death.