As the Brexit negotiations peter out this week in Brussels, fevered Brexit fanatics – from Boris Johnson, David Davis and Jacob Rees Mogg in the Telegraph, to many others on Twitter – are ranting and raving about the most sensible thing Theresa May has done in two and a half years of Brexit negotiations by suggesting extending the transition period in an attempt at genuine compromise.
This would be a good opportunity to remind ourselves of some salient facts. These Conservative MPs are speaking on behalf of the hardest of Brexiteers, a collection of somewhere between 60-80 of the Tory MPs.
That's somewhere between 60 and 80 MPs out of a total of 317 Conservative MPs in the House of Commons. And while having 317 MPs means the Conservatives are the largest party at the last election, they did not win enough of the votes to form a majority. Therefore, for all their bluster and bloviating, let's just state clearly what the members of this small group are: they are a minority faction, holding a minority view, in a minority government.
Their claims to speak for the "will of the people" as cast in the EU referendum of 2016 thus grow weaker by the day. Time alone is a good enough driver of this – the actual vote on referendum day is fading in the historical memory. But more than this, the electorate is changing by the day. Polling points to increasing scepticism about Brexit and even just the straightforward demographics are telling. More and more people are coming of age, turning 18, becoming voters. And young people are the group most opposed to leaving the EU.
This is the real driver of the hard Brexiteer's frothing, wide-eyed cries of betrayal and surrender: these MPs surely know that whatever appeal they had in 2016 is withering before the nation's eyes.
Still squabbling
Nothing more quickly erodes public opinion of politicians than politicians fighting amongst themselves. And the Conservatives seem to be spending more time doing this than any other activity – such as, say, representing their constituents – at present. It's all doubly distasteful when those doing the fighting claim to be spending all their energies fighting not for themselves or their ideological positions but for the will of the people.
Moreover, the most prominent members of this group only do further disservice to their long-term goals. Jacob Rees Mogg, no matter what levels of popularity he has in the Conservative party, is categorically not the future of a tech savvy, multicultural, diverse, post #MeToo Britain. That ship has sailed, and no amount of quaint caricatures of a gilded past can stop the move to a different kind of Britain envisaged by the generation now turning 18.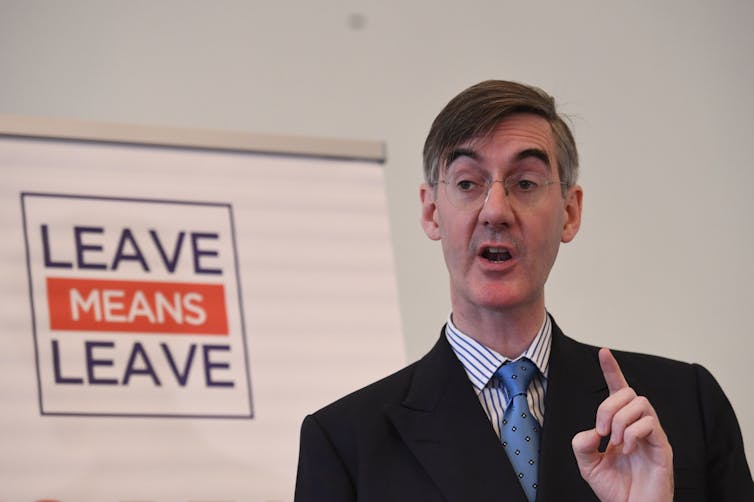 But beyond Rees-Mogg, the other figures do the cause no favours either. Johnson and Davies, both key architects of the vote to Leave, very publicly walked away from government and the difficult job of delivering Brexit when things didn't go their way. In a time of national crisis such as this, this behaviour does not come across as a principled falling on their swords but rather as a desertion of a sinking ship.
In short, the hard Brexit wheels are coming off. We know it, the EU knows it, May knows it. And the reason the wheels are coming off is equally as clear: the Brexit that took shape out of the days following June 23 2016 was always, always, undeliverable in any kind of form that didn't cause untold political and economic damage to the UK. This is particularly true in the matter of the Irish border. History will show that the lion's share of the blame for the type of Brexit that emerged in those early days lies with May. Her quite frankly ridiculous political game playing, aimed at pleasing the fanatics in her party, created the red lines that have that run through the heart of this whole debacle.
But even she now knows that the tine for compromise has arrived. As in life, so it should be in politics – we compromise constantly in our private and professional lives: why should it be any different here? It seems May might be realising that, belatedly.
Sadly, she is hampered by the fanatics. And this is what the rest of us should be focusing on: how is it that a tiny handful of MPs holding a minority position in society – remember, 99% of the things they are fighting for in a hard Brexit were not on a ballot in 2016 (and indeed, many of them argued publicly against these positions) – came to hijack the political debate as a whole?
That worrying question has many answers – answers we need to address collectively over the coming years. In the meantime, let's extend the transition period and give ourselves time to breathe as we reflect on how we got to this sorry state – and how we get out of here.