Turkey's recently reelected president, Recep Tayyip Erdogan, has made expansion of Muslim schools a top priority. Erdogan's government is reported to have approved a religious education budget of US$1.5 billion this year, an increase of 68 percent.
Whether or not they receive public funding like those in Turkey, religious schools are a common feature of Muslim life. The most common of these schools is known as a madrasa. In general, madrasas focus on teaching the Qur'an, the recorded sayings of the Prophet Muhammad, sacred law and other Islamic subjects.
The question is: How well do these schools prepare students for jobs in economies based on contemporary knowledge and technology?
History of the madrasa
Madrasas have a long and rich history. After the birth of Islam in the seventh century, Muslims who wanted a religious education joined study circles in mosques where teachers provided instruction.
Over the next 400 years, additional centers of learning, founded and endowed by rulers, high officials and wealthy members of the community, met in public and private libraries. These were early forms of madrasas.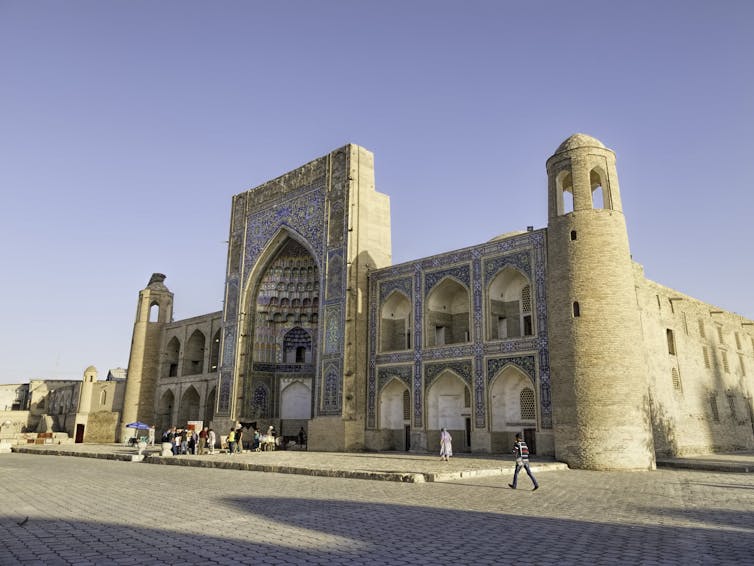 By the 11th century, madrasas were well-established independent centers of learning with some of the features they retain today. They had permanent buildings, paid staff and resident scholars with living quarters and stipends. Students were given room and board, and received a free education.
Madrasas generally taught calculation, grammar, poetry, history and above all the Qur'an and sacred law. At a higher level they taught literary subjects and arithmetic. While memorization of texts was emphasized, personal instruction, lectures and imitation of the teacher by students were also held to be crucial to minimize errors in religious understanding.
These schools spread quickly. During the Middle Ages, while fewer than 5 percent of the West's inhabitants learned how to read and write, thousands of madrasas spread literacy as far as Russia, Mongolia, the Chinese plains, India and the Malay archipelago.
During the 19th and 20th centuries, Christian missionaries and colonial rulers such as the British opened schools that were based on a Western educational model and offered courses in English, science and technology.
As economies modernized, Muslims who continued to choose madrasas over other schools found that they lacked the training needed for well-paid jobs. Their socioeconomic mobility suffered. Nonetheless, many madrasas refused to integrate nonreligious subjects into their curricula. As a result, a dual system of schooling became the norm: one Islam-centered, the other Westernized.
Why do parents choose madrasas?
Today, madrasas are most dominant in Pakistan – 20,000 are registered and thousands more are unregistered – but the number of madrasas is growing in many parts of the world.
In Egypt, they increased from 1,855 to 4,314 between 1986 and 1996. In Mali, one out of four primary school children attended madrasas during 2005. In India, where 14 people out of 100 are Muslim, the government reports that, overall, 4 percent of Muslim students attend madrasas full-time.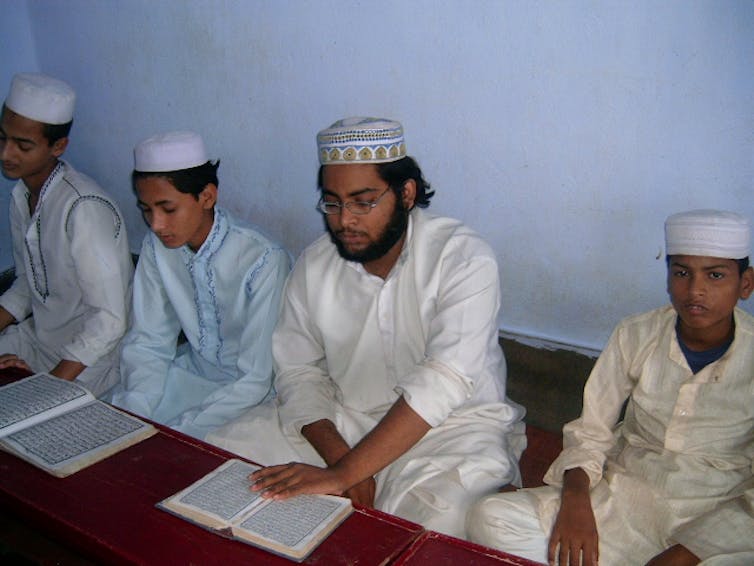 During 2013, a study by scholars of a rural district in northwestern India illustrates why some parents choose madrasa education for their children. In this impoverished district, called Mewat, which is majority-Muslim, nearly 10 percent of Muslim students – more than twice the national average – are enrolled in madrasas.
Most graduates from Mewat's madrasas find poorly paid jobs in madrasas, mosques or shrines of saints, a few others in farming. Only 3 percent attain a higher level of socioeconomic development.
The majority of Mewat's Muslim families want madrasas to offer technical courses and vocational training. However, the study's authors found that the religious leaders who could approve changes are "set against the modern education."
Such madrasas contribute to a vicious circle of poverty. Mewat's free government schools could serve as an alternative, but, perhaps due to their low quality of instruction, nearly three-quarters of Muslim families said that if they had the financial means to do so, they would choose fee-based, private, nonreligious schools.
In Pakistan's four main provinces, where most Muslim families are wealthier than Mewat's, three-quarters of parents who opt for madrasas supplement their children's education by sending them to other schools.
Turkey's shift to religious schools
To return to Turkey, technically speaking, this country eliminated madrasas nearly 100 years ago. In 1924, the first president, Mustafa Kemal Atatürk, replaced madrasas with nonreligious schools based on a Western educational model or converted them into schools called Imam Hatip for the training of Muslim preachers.
However, when Erdogan assumed power in 2002, he and his Justice and Development party turned Imam Hatip schools into religious middle and high schools whose graduates could apply into any university program. Between 2003 and 2012, enrollment in Imam Hatip schools tripled. Fifteen years ago, there were 450 such schools. Today there are 4,500.
Erdogan's government implemented further educational reforms in 2017. Imam Hatip schools now require students to study the concept of holy war, to learn that Muslims should not marry atheists, and to believe that wives should obey husbands. These schools also emphasize rote learning over critical thinking.
At a time when Erdogan has pledged to boost Turkey from the 17th world economy to the top 10, the approach that he has chosen to "raise a pious generation" may derail this ambition.