The Danes do it, the Swedes do it, and even the Norwegians do it, but when it comes to accessible and affordable childcare, Britain lags far behind its northerly neighbours.
In Scandinavia, access to childcare for young children is considered a formal right – with restrictions on the maximum fee level parents have to pay set by the government. As a result in 2012, 67% of children under three in Denmark were in nursery – and 52% in Sweden – with the majority of them spending more than 30 hours a week there.
The UK, on the other hand, has one of the most expensive childcare models in the developed world, costing on average £218 a week for a full-time care – increasing to more than £300 in London. This cost has increased much more rapidly compared to wages or inflation. And yet despite the high costs involved, parents in the UK still often struggle to find a place for their child at a local nursery.
Then there is also the issue of the quality of the care being provided, especially regarding the skill and education levels of workers – which is primarily down to the low wages in the sector.
Public support
Although many reports and articles talk about how the British childcare system fails to meet the standard of its northern neighbours, what is rarely spoken about is what people actually want governments to do in terms of providing childcare. And with this in mind, in our recent research my colleague Bart Meuleman and I compared parents' attitude towards publicly-provided childcare services across Europe.
Unsurprisingly, the results showed that British people had one of the lowest levels of support for publicly-provided childcare – with only the Dutch and Slovakians scoring lower out of the 23 countries surveyed. On the other hand, the golden child of childcare provision, Denmark, ranked as one of the highest supporters of publicly-provided childcare.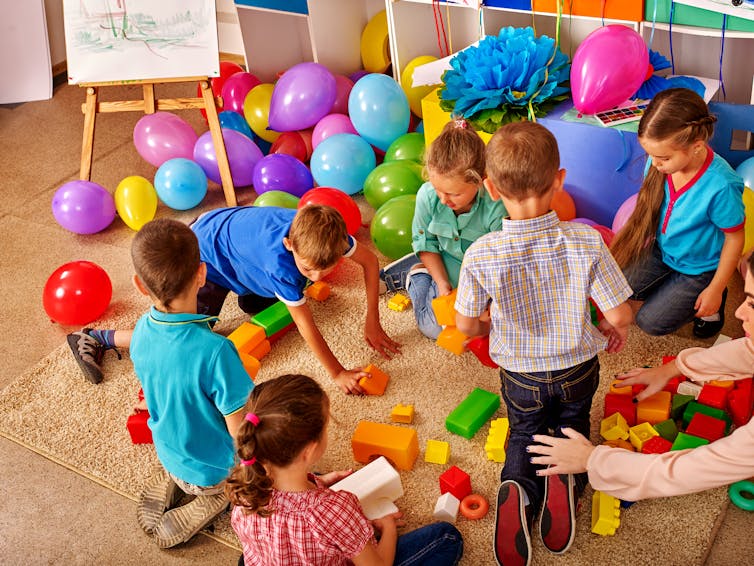 Our research also showed that countries with a greater public provision of childcare – such as the Scandinavians – and where in general people believe that the current level of childcare is good, parents were much more in favour of government's involvement in childcare.
So let's take Denmark for example. Here there is good public provision of childcare and parents believe that the country's childcare system is great – so they strongly believe that government should be responsible for providing this kind of care. Compare this to the Brits, where provision is minimal, and the population believes that the system isn't great, making it no surprise that people generally aren't very supportive of government's involvement in childcare.
Although this all sounds pretty logical, it is hard to know what comes first, the support, or the policy – the age old chicken and egg question. And looking to Norway as an example, studies have shown how initially when public childcare provision was introduced, the support for it was low. But once lots of people started using it, the support for it grew significantly. So it could be that the same thing could happen in the UK.
The 30 free hours
Childcare is an investment. And it can help to increase the intellectual capacities of children – especially from lower income backgrounds. It is with this in mind that the UK government has promised to extend free childcare for three to four-year-olds, from the current 15 hours a week, to 30 hours a week – for 38 weeks of the year, equivalent to school term times.
As more people experience and benefit from a larger provision, it could be that support for and attitudes towards publicly provided childcare begin to improve. Yet there are concerns that this promise of more hours without a significant increase in government budget will lead to an increase in costs – particularly for those parents with children under three, who generally aren't entitled to free childcare.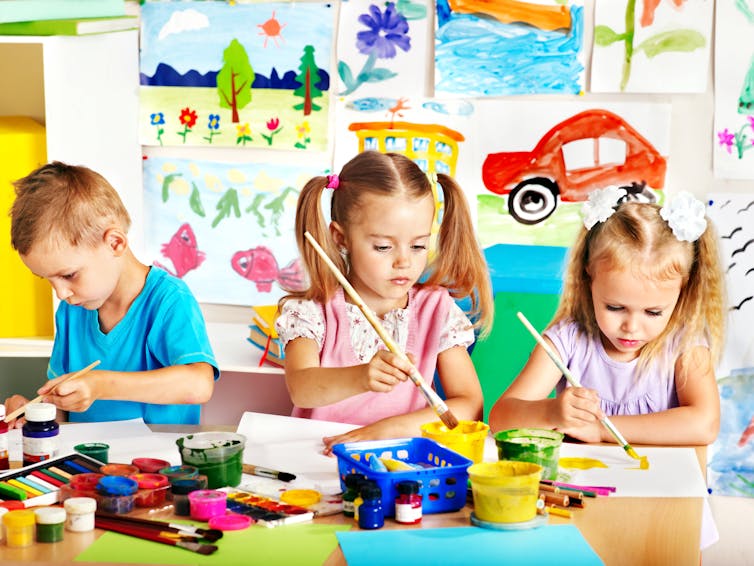 There are also fears that a decrease in the quality of care may be on the cards – due to possible decline in the hourly wages of staff to makeup for the loss in fees. It may well be that working parents with very young children could struggle to find nursery places thanks to a surge in demand for already limited places. All of which can drive down parent's perception of childcare service provision, which as our research shows is one of the most important factors for support.
Only time will tell how this change in childcare arrangements will impact support for government provided childcare in the UK. But what is clear is that affordable and accessible childcare allows mothers to take a more active part in the labour market. So if we learn anything from our Nordic neighbours, surely how we treat our youngest members of society, along with gender equality for working women are two pretty good places to start.