Cohabiting couples, who live together but are not married or in a civil partnership, are the fastest growing family type in the UK. According to statistics from the Office of National Statistics, this type of couple has doubled from 1.5m in 1996 to 3.3m in 2016.
Cohabiting couples can enter into what's called a "cohabitation agreement" in order to avoid the legal uncertainty that may follow a relationship breakdown. Despite the clarity it may bring, there is still reluctance among cohabiting couples about signing such an agreement.
A recent survey of 1,000 cohabiting couples across England found that there is a massive lack of awareness of cohabitation agreements. More than 76% of those surveyed had never heard of them and only 10% of couples have an agreement. More than a third were also unaware that they do not have the same legal rights as married couples.
In England and Wales, when married couples divorce or civil partnerships dissolve, each person has a right to a fair share of any assets they have and a court will use its discretion to consider all the circumstances and history of the relationship. The first consideration is given to the welfare of any children, followed by a consideration of a range of issues such as the income, financial and non-financial contributions and needs of each person. In Scotland, the court does have the power to make financial orders when cohabiting couples separate.
But if a cohabiting relationship breaks down, the couple does not currently have the same level of protection – regardless of how long they have lived together or whether they have children. At present, definitions of cohabitation in legislation and case law are varied, but as a general rule there is no minimum cohabitation period that couples must satisfy to be considered a cohabiting couple or family.
Where a cohabiting couple decides to purchase a property together, a declaration of trust will confirm the ownership of the home and in what proportion to divide the proceeds of sale if the relationship ends. However, if one partner owns the house, the basic legal position is that the non-owner has no claim to the property in the same way had they been married.
Reluctance to reform
Successive governments have been reluctant to reform the law relating to cohabitation. This is despite the increase in this family type, and recommendations from the Law Commission for the introduction of a new scheme of financial relief based on contributions made to the relationship. The government has argued that reform would discourage marriage, which is more beneficial for society than cohabitation, and that rights and responsibilities that come with being a spouse should not be imposed on a couple that has chosen not to marry.
The Cohabitation Rights Bill introduced in parliament on a number of occasions has so far failed to make any progress. A new version of the bill was introduced as a private members bill in the Lords in July 2017 and is awaiting a second reading.
What an agreement does
In order to protect their interests, the couple may use a cohabitation agreement, sometimes called a Living Together agreement. This is a flexible, bespoke agreement that couples considering cohabiting or those who have lived together for many years can use.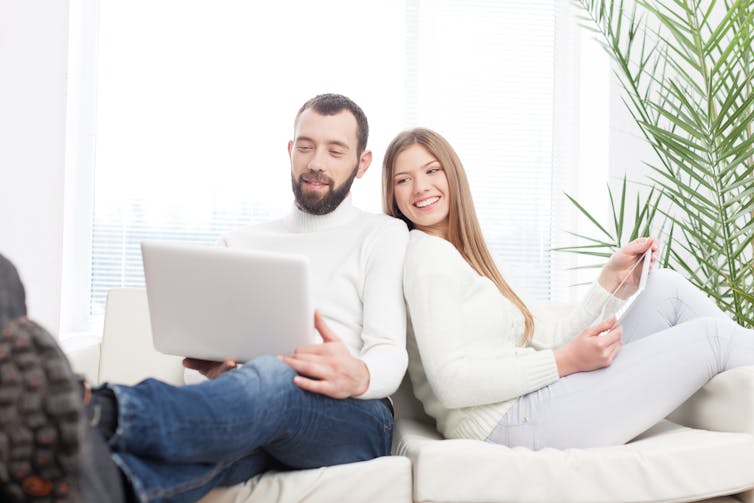 The agreement generally deals with a number of key areas: who owns what at the start of the relationship; how any property acquired during the relationship will be owned; financial arrangements during the relationship and how property, assets and income should be divided if the relationship ends.
In 2004, the web-based Living Together Campaign created by the charity Advicenow aimed to advise cohabitants and provide them with a template cohabitation agreement for a £30 fee. Research into the impact of the campaign found that in theory cohabitants felt agreements were a good idea, but many of the people interviewed were reluctant to enter into one due to their negative connotation and because they did not want to contemplate their relationship ending.
There is no specific legislation governing the status of cohabitation agreements, and the ordinary rules of contract law are applicable. Where a cohabitation agreement contains terms that are reasonable, and each partner has had separate, independent legal advice on its effect, then the agreement will be binding. If the agreements have not been entered into freely and voluntarily, the validity of the agreement can be challenged if there is an allegation of undue influence or duress.
The cost of preparing an agreement can also vary depending on the law firm or service used but this will undoubtedly be far cheaper than dragging a dispute through the courts.
Deciding whether to make a cohabitation agreement depends on the couple. This may be when they move in together or have a child together, or if they decide they don't want to get married. The first step is for a couple to have an open discussion about who owns what, how they will arrange their finances and how any assets should be divided if they separate. Following this, if they decide to enter into a cohabitation agreement, couples should seek independent legal advice.