Former President Donald Trump posted on Truth Social on July 18, 2023, that he had received a letter from the Department of Justice, notifying him that that he was "a TARGET of the January 6th Grand Jury investigation."
He also wrote that the letter said he has "a very short 4 days to report to the Grand Jury, which almost always means an Arrest and Indictment."
It's the second letter from the Justice Department that Trump has reportedly received in the last few months. The first preceded the department charging Trump in June 2023 with mishandling classified documents, obstructing justice and making false statements.
The Justice Department is investigating Trump for his alleged involvement in orchestrating the Jan. 6, 2021, attack on the U.S. Capitol building.
Target letters are often used to be fair to someone who is likely to be charged with a crime. Criminal law scholar Gabriel J. Chin explains three key things to know about these letters.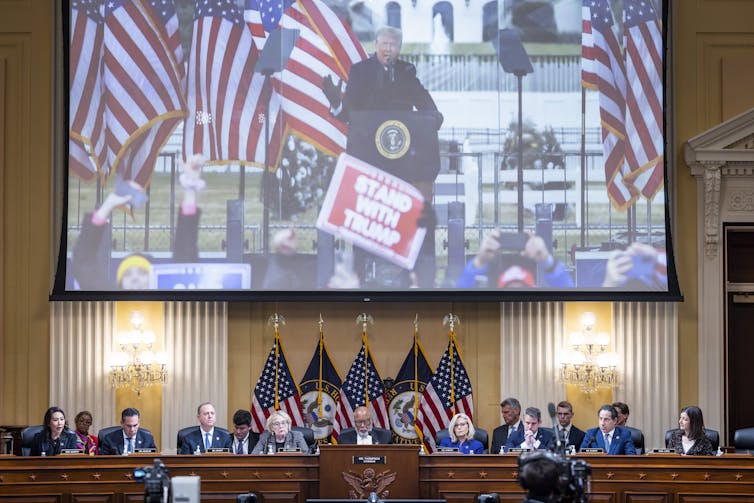 1. Target letters are warnings
The Department of Justice's general practice is to warn people being investigated for complex crimes that they are about to be charged with crimes. This is done through an official correspondence known as a "target letter."
There are two types of target letters:
The first is a document issued by federal prosecutors to a person who has been subpoenaed to testify before a grand jury as a witness and who is likely to be charged with a crime related to that testimony. The second is issued when a person has not been subpoenaed as a witness but is nevertheless likely to be indicted by a grand jury. In such cases, Justice Department policy is to notify the person of an impending indictment.
It is not clear which type of letter Trump received, but it is reasonable to speculate that it is the latter.
The grand jury called by Special Prosecutor Jack Smith is not known to have subpoenaed Trump in this investigation of the Capitol attack. The Justice Department is unlikely to have subpoenaed Trump to testify, given that he is unlikely to waive his privilege against self-incrimination.
Target letters also give the potential defendant an opportunity to decide how to respond. If the target does not have legal counsel, the letter gives them a strong indication that they should get a lawyer. Since target letters come before someone is charged with a crime, the person would not normally have the constitutional right to be appointed counsel at this time.
2. Target letters can help the prosecution
Target letters can serve the prosecution's interests. They can help ensure that any testimony given to the grand jury will later be admissible or able to be used in court.
The Supreme Court has never expressly decided whether grand jury witnesses are entitled to Miranda-like warnings, meaning a person should be informed of their rights to remain silent or consult with an attorney before they speak or during their testimony. However, since at least the 1950s, lower courts have indicated that the better practice is to warn witnesses and targets that testifying before a grand jury creates legal risks.
Prosecutors want to avoid unnecessary litigation, as well as the appearance that they are possibly taking advantage of witnesses. So the Justice Department uses target letters as an opportunity to advise witnesses that they have the right to obtain counsel, to decline to answer incriminating questions and that any testimony may later be used against them.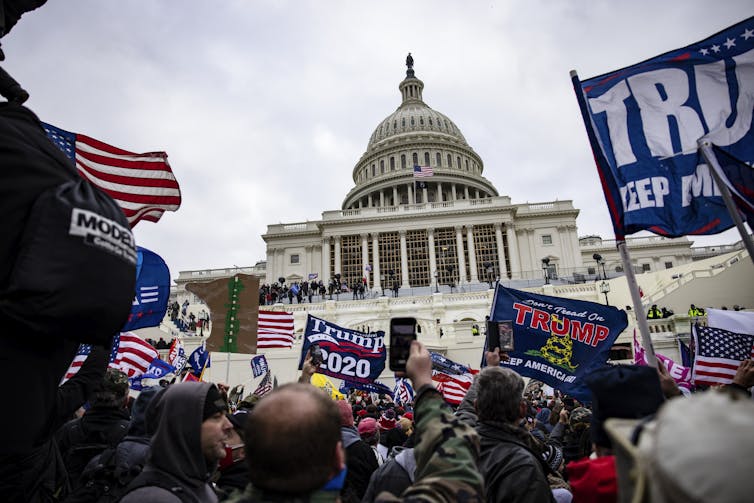 3. Target letters can be useful, but are not necessary
The Supreme Court has held that the Constitution does not require that an individual who is properly warned of their privilege against self-incrimination also be told that they are a target of the grand jury's investigation. But Justice Department policy requires that target letters be issued in every case where a target is subpoenaed to testify before a grand jury.
The Justice Department has decided to give Trump this additional warning anyway. Advising an individual that they are a target might induce cooperation, and it promotes the appearance of fairness.