In 2022, Russia's invasion of Ukraine resulted in Europe's largest refugee crisis since the second world war. By March of that year, about a quarter of the country's total population had fled to safer locations in Europe.
The speed with which the war has escalated has seen Ukrainian citizens needing to flee, hurriedly and by any means available – including on foot. As is most often the case for those who find themselves displaced, most Ukrainian refugees could only take with them what they could carry.
The things that people are able to bring with them, therefore, often take on a heightened significance, reflecting their old and new lives following the severe interruption of war. The collection, display and engagement with these objects can transform otherwise unremarkable artefacts into sacred symbols, demonstrative of resistance and survival.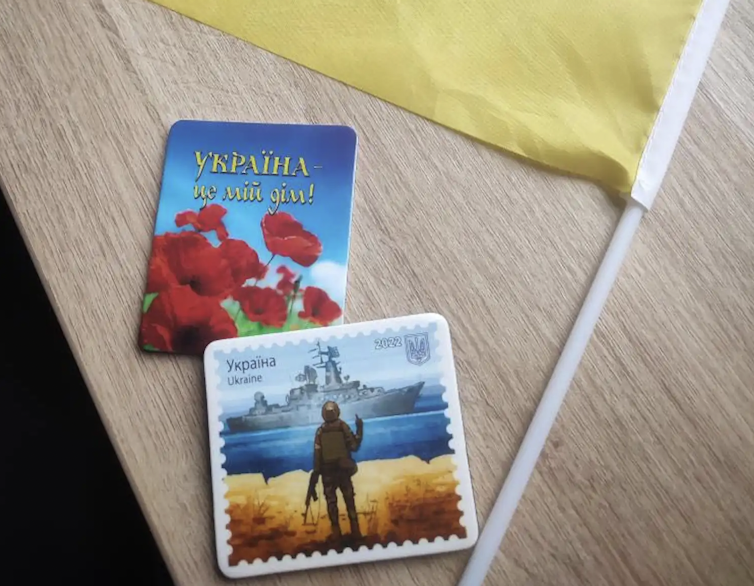 I spoke to Anna, a young Ukrainian currently living and working in Warsaw, Poland. She shared the items that she'd brought from her last visit to her family, who still live in Ukraine:
I have Ukrainian symbols – a magnet that says 'Ukraine is my home' and another with a sunken Russian ship as a reminder that the Russian state will go down, like its ship. Everything connected with my country is important to me, because it is my heart and soul.
In 2022, a Ukrainian culture magazine Bird in Flight produced a feature entitled Unnecessary Necessities, which documented the things taken by those evacuating their homes. Similar initiatives have emerged from the Syrian refugee crisis, and Tom Kiefer, who worked as a janitor at Customs and Border Protection, photographed the discarded objects of those attempting to cross from Mexico into the US.
Objects and memory
The notion of objects associated with war and genocide assuming the role of symbols or talismans has been widely researched. For several years, my own research has focused on material memories of the Holocaust. I am deeply moved by the items that survivors or descendants were able to carry or save, recover or reclaim, in order to provide a tangible bridge between the past and the present.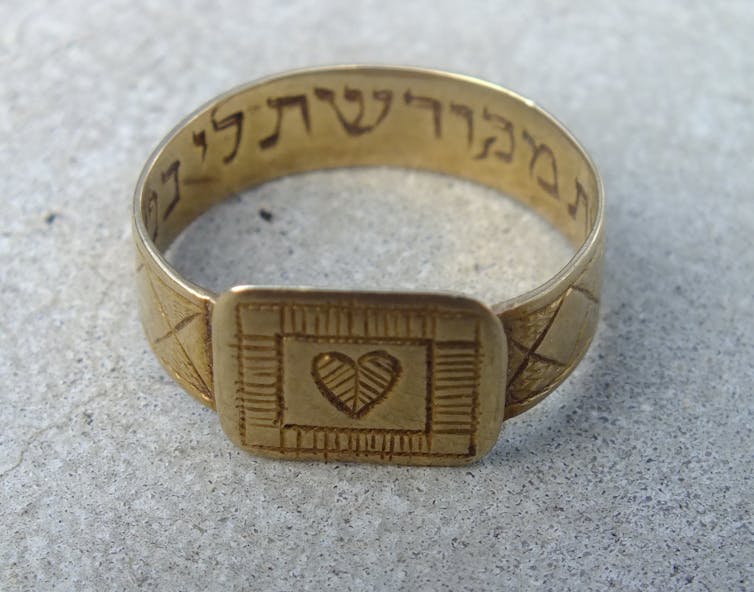 For instance, a gold wedding band unearthed close to the gas chamber area of the former Sobibor death camp in eastern Poland, inscribed with the Hebrew message: "With this ring, you are bound to me." These items, so significant of the Jewish faith and of the loving relationships that the victims enjoyed before their murders, stand in place of their owners who lay silently in mass graves.
---
Read more: Ukraine refugees: six practical steps to rise to the challenge
---
My participation in archaeological excavations at former killing sites also emphasised the importance of objects in restoring memory to the victims of political and historical brutality.
While much attention has been paid to the memorial culture of the second world war, lesser-acknowledged genocides still demand our attention. The crimes against humanity and ethnic cleansing campaign throughout areas controlled by the army of Republika Srpska during the Bosnian War of 1992–95, for example, are often overlooked.
During the invasion of the town of Srebrenica, around 8,000 Muslim men, and boys over 12 years old, were murdered, resulting in one of the largest incidences of genocide in Europe. Over the course of the war, 100,000 people were killed, countless women and girls were raped and more than 2 million people were displaced.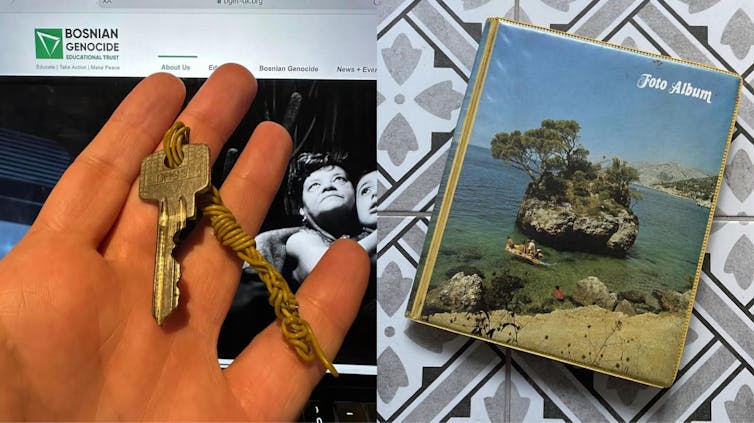 One of those displaced people was Smajo Bešo. He was eight in 1993, and had already lived in the middle of a war zone for over a year. Between June 1992 and March 1993, the Bešo family fled their home village of Barane, moving back and forth between 14 locations in an attempt to stay safe.
As the violence against Muslims progressed towards genocide, Smajo's father became targeted by Bosnian-Croat soldiers and was arrested. A number of Smajo's closest relatives were killed, and, after several life-threatening situations, Smajo was eventually reunited with his father, who had survived in a concentration camp.
In 1994, his family arrived in Newcastle-upon-Tyne as refugees and Smajo has continued to share his story, recently receiving an OBE award for services to genocide education.
As part of my wider research into the material memories of genocide, Smajo informed me:
We didn't bring many things with us, we pretty much had to leave everything behind. We had one photo album, with some of the most precious photographs, our house key and my mam kept her watch that my father gave her when they got engaged. The home is the most personal part of your life, where you feel safe, so having any trace of that was really important. It's proof that your previous life was real, especially when there is denial. We existed, and our previous life existed, and it's part of the healing process too. We left a part of us in Bosnia and this is how I connect to my past, but also how I rebuild myself.
Ultimately, Smajo's story, in addition to those who suffered during the Holocaust or in the current war on Ukraine, serves as a reminder of why seemingly ordinary things matter in the context of war and displacement.
Not only are objects evidence of an event, but they facilitate activism and contribute towards memory making, both for the people who experienced it and those who seek to learn from them. As Auschwitz-Birkenau survivor and author Primo Levi concluded in his 1959 memoir, If This is a Man: "These things are part of us, almost like limbs of our body."
---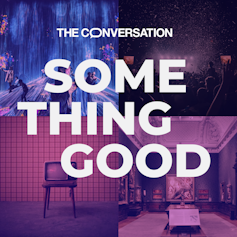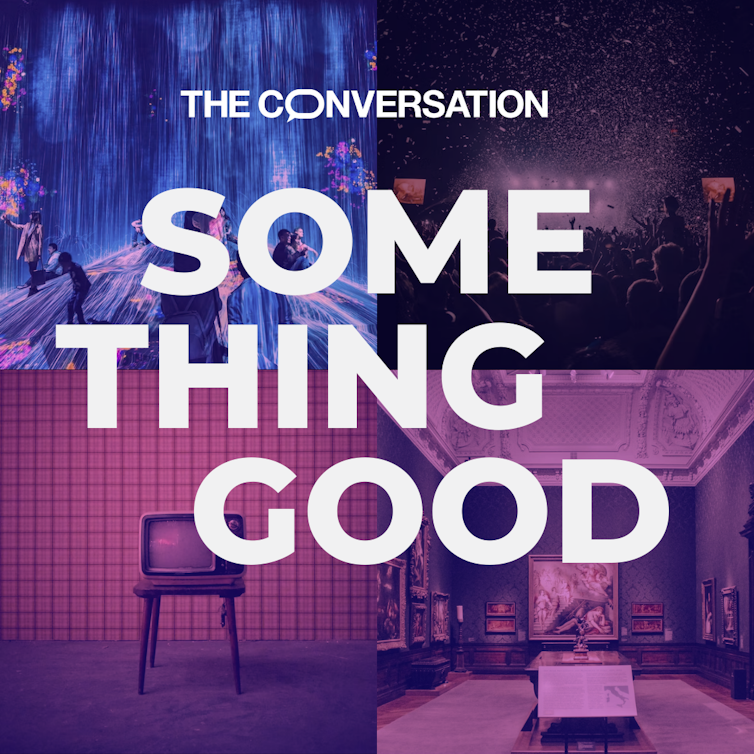 Looking for something good? Cut through the noise with a carefully curated selection of the latest releases, live events and exhibitions, straight to your inbox every fortnight, on Fridays. Sign up here.
---