As I wrote in March, whether the Wild Rivers Act was repealed or prolonged in the wake of the Queensland election, underlying issues concerning the future and politics of Cape York Peninsula would persist. More than halfway through Campbell Newman's "100 days" of reform, the legislation remains unchanged. Given the tenor of the debates since 2009, the absence of either news coverage or government action is itself remarkable.
Hedging on Newman's policies in March, LNP member for Cook David Kempton has indicated that "if and when" the Act is removed, it will happen slowly. Any repeal is also complicated by the support it enjoys outside the Cook electorate, including from Murandoo Yanner and a broad coalition of pastoralists and traditional owners in the Lake Eyre basin.
There are four Wild Rivers areas in the Peninsula; Archer, Lockhart, Stewart and Wenlock River catchments, each typically prescribing a 1km High Preservation Area around nominated waterways. As the legislation's code indicates "[n]ew developments that do not impact the health of the river can still occur," but destructive activities such as mining cannot. Also, while the legislation explicitly has no effect on native title rights, many have taken the legislation as an illustration that those rights are defined too narrowly.
These complexities may help explain the fact that while Cape York Institute's Noel Pearson has famously derided the legislation as a "green foot" on the throats of Indigenous people, several traditional owners have stated that the legislation prevents no desired or anticipated development projects.
Any replacement of the Wild Rivers legislation may take years, and, as we await the specifics of the Newman policy, this is a useful opportunity to think through some of the potentials and problems that the Wild Rivers debates have drawn attention to.
The right to consent
In January 2010 Tony Abbott vowed to "overturn" Wild Rivers. The resulting legislation instead attempted to insert a consent provision, so that any declaration relies on the written consent of traditional owners. Later versions have stipulated that consent involves up to seven types of owner and six types of title. In lieu of a consensual re-declaration, the existing declarations would lapse after six months.
As Burnside noted in 2010, there is a "cultural strangeness" to any Coalition leader supporting the extension of land rights. But the novelty of Abbott's intervention was not simply his support for a veto right – albeit only in relation to one environmental regulation. It is also, as Jon Altman has pointed out, that this would be the first right to consent accorded to Indigenous Australians outside the Northern Territory.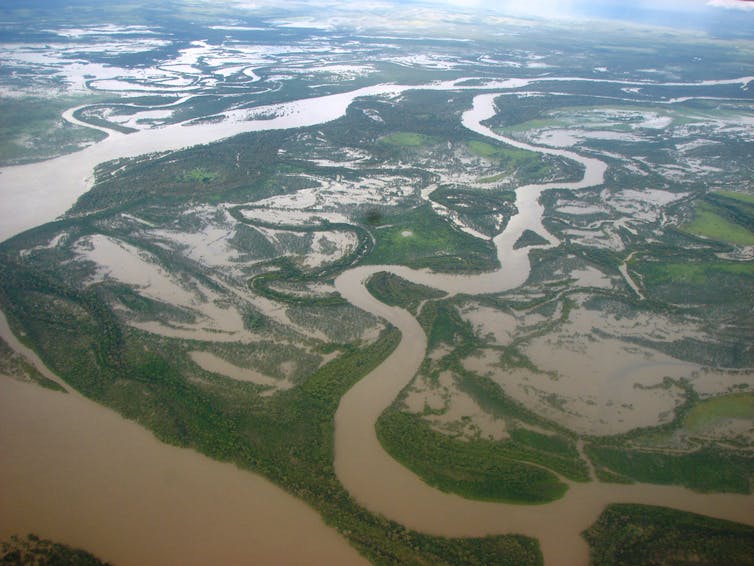 There have been, to date, three parliamentary inquiries into the Bill. Several submissions have drawn attention to the UN's Declaration on the Rights of Indigenous Peoples, federally endorsed in April 2009. Article 19 of the Declaration states that governments shall consult with indigenous peoples "in order to obtain their free, prior and informed consent before adopting and implementing legislative or administrative measures that may affect them". Currently, Cape traditional owners have, at best, a right to negotiate with resource extraction companies.
In November 2011 the Abbott legislation's fourth inquiry commenced. A representative from the Committee has stated that the inquiry is "ongoing", though no public hearings or opportunities to provide submissions have been organised. To those supportive of the Declaration's principles, or the expansion of native title rights, Abbott's public backing of a right to consent to legislation is a precedent worth remembering.
Political representation in Cape York Peninsula
In September 2010, several Cape York traditional owners travelled to Canberra to deliver the message that they supported Wild Rivers declarations on their country and that Pearson is "not our leader".
Since the election, Pearson has been the focus of renewed debate. Notable amongst his detractors has been The Australian's Tony Koch, previously a committed supporter. His criticisms have initiated choruses of support (from, for example, Marcia Langton) and censure (as from Chris Sarra).
Arguments concerning Pearson can get bogged down in concerns over manners, when what is at stake is his dominance within Cape York's Indigenous representative bodies. The centrality of Pearson to government-funded programs in the region is seen by some as a blessing and by others as a curse. A confederation of the region's mayors, led by Hope Vale's Greg McLean, have recently asked for funds routed through these programs to be allocated, instead, directly to town councils.
What the Wild Rivers debates have provided for many is an insight into the complex politics of the region. This includes the difficult position of representative bodies, such as Land Councils, whose roles as liaisons, service providers and lobbyists, sometimes produce conflicts. One consequence, for instance, of the strong oppositional position of the Land Council was the setting up of Indigenous Reference Committees (IRCs) in 2011. These IRCs were composed of catchment-based traditional owner groups consulting directly with government bodies in advance of proposals to gazette further areas such as on the Olive and Pascoe Rivers. The future status of this initiative is uncertain, but it offers a possibility of sub-regional negotiation that works around the Cairns-based organisations.
Pisolite Hills and Wongai - participation in mining
For some, readings of the controversy have been guided by the fact that a development rendered allegedly "unfeasible" was Cape Alumina's west Cape bauxite project, Pisolite Hills. Former-CEO, Dr Paul Messenger, has stated that were the project abandoned it would be "felt most severely in the Aboriginal community of Mapoon", as it potentially includes 250 direct and indirect jobs for the 15-year lifespan of the mine and tens of millions of dollars in an Indigenous Land Use Agreement. Presently mining dominates the Gross Regional Product (GRP) of the Cape but it remains one of its smallest direct employers of Indigenous or non-Indigenous workers.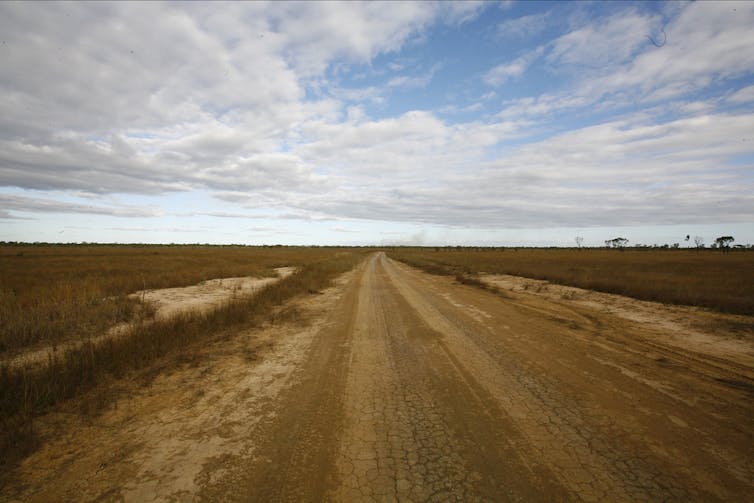 Perhaps in an effort to pressure the Newman administration, last month Cape Alumina listed an investor presentation on the ASX website titled "Wenlock Wild River declaration to be lifted". The company has elsewhere suggested that the project will go ahead if the declaration goes, and that it is "pleased with what the LNP government in Queensland have said on this matter publicly".
Elsewhere, on the East Cape, the Wongai coal project has recently been granted "significant project status," meaning its assessment will be fast-tracked. The Australian and the Courier-Mail have told contrasting stories of local support.
While those who have opposed the Wild Rivers legislation reject suggestions that their position is linked to mining projects, it is an easy connection to make. Given the LNP's promises to replace or revoke the legislation, and the pressures to be seen to neither stand in the way of job creation nor overtly support mining over environmental values, Pisolite Hills may prove a revealing test of the new Queensland government approach. Will they only change the conditions of the Wenlock declaration? The state government is clearly in a delicate position, caught between pre-election hype and post-election policy.
I would like to acknowledge Professor Jon Altman for his comments.