In 2013 alone, more than 500 houses were demolished in Nashville, Tennessee, a sharp increase from previous years. And hundreds of additional teardowns are expected in a city that's projected to add a million residents over the next two decades.
Nashville is hardly the only North American city to experience a recent wave of teardowns. In Vancouver, a housing and real estate expert reports that the city issued more than 1,000 demolition permits in 2013. She points out that most of the demolitions are of single-family homes, and each sends "more than 50 tonnes of waste to landfills."
While preservationists have long decried the loss of historic fabric and cultural capital through teardowns, the environmental costs of demolition are increasingly coming to the fore.
A waste of energy and a waste of space
The negative environmental consequences of teardowns are manifest. According to the Chicago Metropolitan Agency for Planning (CMAP), demolition and construction now account for 25% of the solid waste that ends up in US landfills each year. Further, when a building comes down and its materials are hauled off to the dump, all the energy embedded in them is also lost. This consists of all that was expended in the original production and transportation of the materials, as well as the manpower used to assemble the building.
As CMAP explains, "examining embodied energy helps to get at the true costs of teardowns and links it to issues of air pollution and climate change (from the transport of materials and labor), natural resource depletion (forests, metals, gravel) and the environmental consequences of extracting materials."
Often, a more environmentally friendly, quaint home is "replaced by a very expensive, much larger house, which is frequently left vacant." Meanwhile, in the most desirable cities, in their tony suburbs, and in popular resorts, investors park their assets in "McMansions" that are sporadically occupied.
Additionally, bigger houses necessarily encroach upon open space. Not only does expansion entail the uprooting of mature plantings – which benefit air quality – but it also eliminates trees that can provide shade and minimize energy required to cool buildings in warmer months.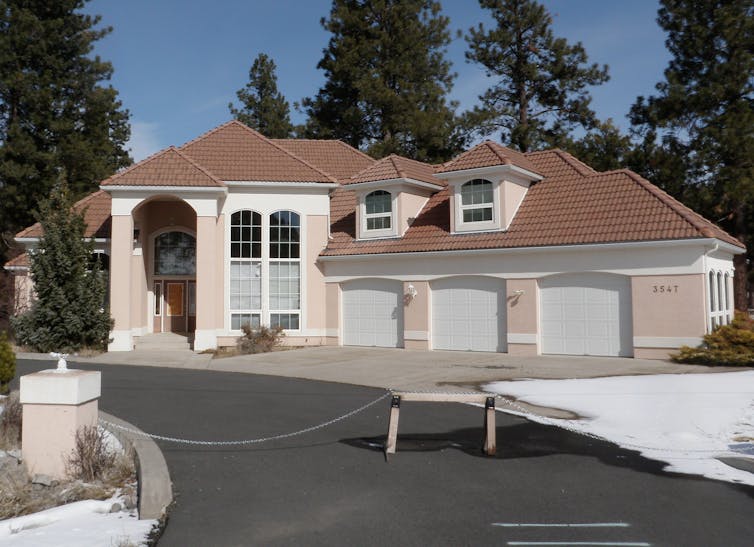 Urban facelifts erase more than crumbling buildings
In city neighborhoods, opponents of demolition will often cite the loss of historic character.
Advocates for development, on the other hand, frequently argue that demolition rids cities of decrepit, obsolete houses, paving the way for multi-unit developments. In this sense, cities can become more efficient with their limited space, avoiding suburban sprawl while alleviating the long, traffic-snarled commutes of those who travel to the city.
In many cities, however, new construction on the sites of torn-down houses is aimed at attracting relatively affluent young or middle-aged professionals – the demographic that appreciates urban amenities like shops, restaurants and museums.
Time was that a "walking world" – that is, an environment in which services and amenities are available within walking distance of one's home – was possible for all city-dwellers, regardless of class. Today, in many urban areas, housing in the dense central core is the purview of the rich, and the less affluent are pushed to the outskirts.
As a result, formerly diverse neighborhoods become economically monolithic. Longtime residents scatter as home values – and taxes – are driven up by new construction.
Withering cultural capital
Teardowns also have negative cultural implications.
All houses tell a story: they're evidence of how earlier generations thought about domestic life and designed spaces to reflect their daily needs. When we demolish them, we lose those crucial traces of the past.
Of course, older houses often cannot satisfy contemporary demands for amenities, and were frequently built on a smaller scale. Modestly scaled houses from the 19th and early 20th centuries – which represent a wide range of architectural styles – are sometimes built out or renovated. But often developers and homeowners opt to (as a "For Sale" sign in my neighborhood recently put it) "scrape the lot."
For whatever reason, high square footage has become a prerequisite for new homes in the United States, where the average size of a house built since 2003 is more than double that in England. The United States Census Bureau reports that between 1973 and 2008 the average square footage of new houses soared from 1,660 to 2,519, only dipping after the Great Recession.
Small houses aren't alone in falling victim to the wrecking ball. The Los Angeles Times recently reported on the demolition of mansions in desirable LA neighborhoods that had sold for as much as US$35 million.
Actress Jennifer Aniston has taken a stand against her mega mansion-inhabiting peers, arguing that "The very idea that a building of 90,000 square feet can be called a home seems at the least a significant distortion of building code."
Even in less supercharged real estate markets, large and well-built homes fall victim to rising land prices that make them more valuable as dirt.
One example is Georgia's Glenridge Hall, an historic Tudor Revival mansion, which The Georgia Trust, a statewide historic preservation organization, designated a "place in peril" earlier this year.
Featured in films and providing some of the setting for the first season of The Vampire Diaries, Glenridge Hall had been preserved, until recently, by descendants of the original owner. But the architecture and planning firm Duany Plater-Zyberk & Company – darlings of the New Urbanism movement, which advocates for the revival of traditional town planning and walkable mixed-use developments – demolished the building to make way for a new mixed residential and commercial "English Village."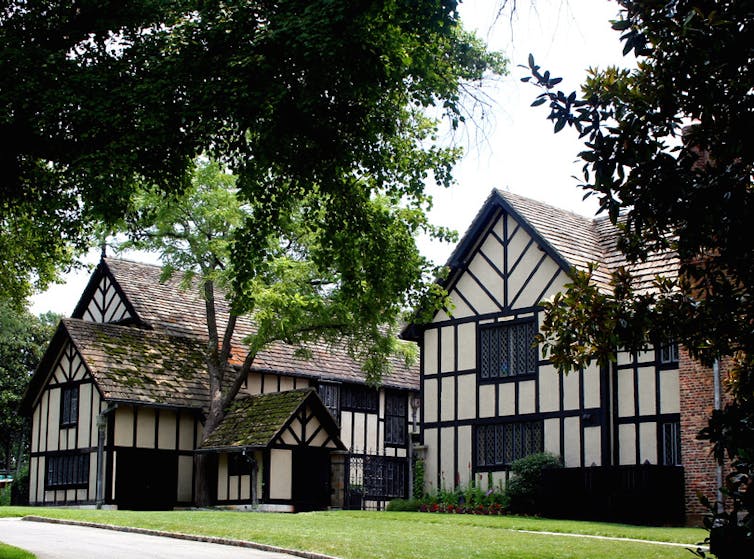 As I pointed out in my recent book, the builders of Tudor mansions like Glenridge Hall in the 1920s and 1930s attached a great deal of significance to the historic feel of their homes: in famous Tudors like the Virginia House and Agecroft Hall, they went so far as to import materials from actual English Tudors.
Unfortunately, for today's wealthy builders and buyers, the past carries little cachet. For many, older homes are considered an obstacle rather than a badge of distinction. And when these radical presentists are given free rein to tear down the remains of the past, we all lose.