Justin Trudeau's government is under fire not only from Saudi government officials, but also from some Canadians who have implictly criticized Global Affairs Minister Chrystia Freeland for being too aggressive in advocating for the release of Saudi human rights activists.
A tweet from the minister expressed her support for the activists, while her department followed up the next day with another seeking the "immediate release" of Samar Badawi and Nassima al-Sadah.
None of it was anything unusual: Western diplomats call for the "immediate release" of political prisoners all the time.
Canada's Parliament unanimously called for the "immediate release" of jailed Saudi blogger Raif Badawi (Samar's brother) in 2015. That followed a similar unanimous motion for Badawi's "immediate release" by the Quebec National Assembly.
The same U.S. State Department official who now asks Canada and Saudi Arabia to sort out their dispute called on Russia earlier this year to "immediately release" Ukrainian prisoners. Navi Pillai, then-United Nations High Commissioner for Human Rights, urged Saudi authorities in 2014 "to immediately release all human rights defenders." Saudi Arabia imposed no sanctions on the U.N. – instead it stayed in, and soon afterwards sought and won a seat on U.N. Human Rights Council.
"Saudi Arabia must immediately free women human rights defenders held in crackdown," nine U.N. experts added in June 2018 — again prompting no Saudi attack on the UN or its Human Rights Council (of which the Saudi kingdom remains a member).
Nothing remarkable
So there's little remarkable in Freeland's anodyne call on Twitter for the "immediate release" of two Saudi activists. It is typical diplomatic language, and actually falls short of what the United Nations human rights system has said on several occasions.
What is remarkable is that Saudi government reaction has allowed Canada to be portrayed as a human rights champion even as it continues to arm Saudi Arabia and thus implicitly accepts Saudi human rights violations.
The incident recalls other times when authoritarian regimes have reacted with anger to Canadian words on human rights. Some lessons might be drawn from these past incidents.
There were similar clashes between Canada and Indonesia back in the 1990s, a time when Indonesia's military regime was a lightning rod for human rights concerns in ways similar to Saudi Arabia today.
In 1991, Indonesian soldiers opened fire on unarmed protesters in East Timor, now Timor-Leste. They had invaded the former Portuguese colony in 1975 and had occupied it ever since, at the cost of more than 100,000 dead. The massacre at the Santa Cruz cemetery in the Timorese capital, Dili, prompted a wave of protest in Canada.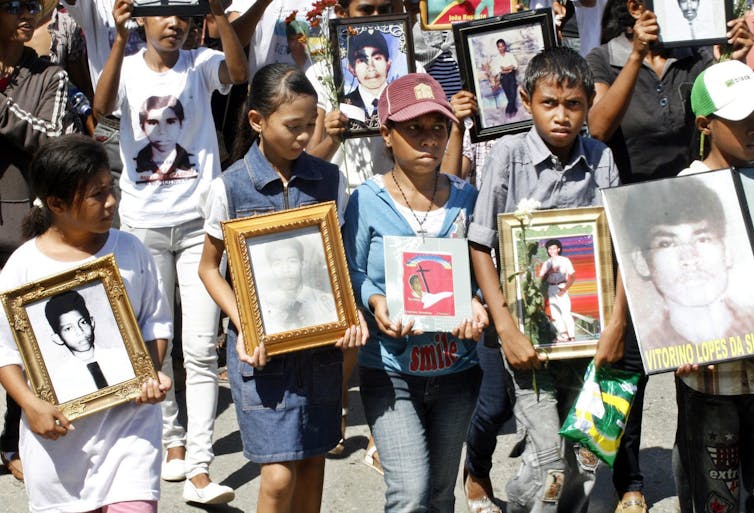 Barbara McDougall, foreign minister in Brian Mulroney's Conservative government, froze three planned aid projects to Indonesia and stopped permitting Canadian arms sales to the Suharto regime.
When the Netherlands also froze its aid, Indonesia responded with fury. It rejected any future Dutch aid and forced the dissolution of the Dutch-led consortium that co-ordinated foreign aid to Indonesia in favour of a more compliant Consultative Group on Indonesia.
Indonesian anger also targeted Canada, as Canadian foreign affairs files reveal. Ottawa was "treating us like a child," complained one Indonesian cabinet minister. Another accused Canada of a "colonial mentality." The Canadian Business Association in Jakarta warned against "meddling in the internal affairs" of Indonesia.
McDougall stood firm
Yet despite lobbying by Canadian businesses and by Trade Minister Michael Wilson, McDougall declined to grant new aid or permit arms sales to Indonesia. Canadian diplomats worked quietly to maintain open channels with Indonesian counterparts, and McDougall stood firm. Opposition parties agreed and even called on her to go further. Canada maintained its position and bilateral relations continued relatively smoothly.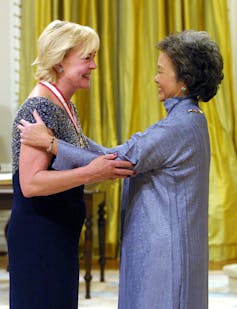 Public protests in Canada, however, continued to spark Indonesian government rage. In 1994, Guelph University held an arms-length review of its regional development project in Indonesia. When the review handed down a critical comment on human rights in Indonesia, the Indonesian government immediately pulled the plug, giving project staff six weeks to get out of the country.
When a Timorese refugee in Canada, Bella Galhos, started to campaign for Timorese human rights from her new home in Ottawa, Indonesian diplomats tried to pressure her through her family.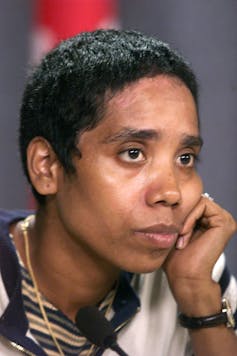 Benjamin Parwoto, Indonesia's ambassador to Canada, visited Galhos's mother in Dili accompanied by a military escort, making what appeared to be threats.
Galhos went public and Parwoto was raked over the coals in the Canadian media and summoned for a tongue-lashing by Lloyd Axworthy, foreign minister in Jean Chrétien's Liberal government.
Through this diplomatic clash, Canadian diplomats remained firm that they would advocate for the safety of a Canadian resident's family. Galhos's family was a valid topic of Canadian concern, not an Indonesian internal affair. The parallel to current events is clear: Canada spoke out for Samar Badawi in part due to previous advocacy for her brother Raif, whose wife, Ensaf Haidar, lives in Quebec with their children.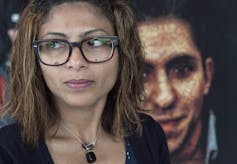 In these early 1990s cases, Canada's government stated concerns on human rights grounds and did not back down when Indonesian officials responded with anger and threats. It did not use tweets, a form of communication that did not yet exist, but it did use the 1990s equivalent — written statements made available to the media and the public.
Canada emerged with less credit in 1997, when it was scheduled to host the Asia Pacific Economic Cooperation (APEC) summit at the University of British Columbia.
The APEC protests
Chrétien and Axworthy were keen to make sure the summit succeeded, and pressed hard for Gen. Suharto to attend. Yet activists in Canada continued to make Indonesia's human rights record a public controversy. They plastered the streets of Vancouver and other cities with posters of Suharto's face and the slogan "Wanted: for crimes against humanity."
This enraged Indonesian diplomats, who called the posters "soft terrorist tactics" and threatened a boycott of APEC and other damage to Canada-Indonesia relations.
The cost to obtain Suharto's presence included a promise to spare the Indonesian president the sight of protesters. When activists armed with arrest warrants tried to carry out a citizens' arrest of Suharto, they were promptly arrested by RCMP officers.
The RCMP later used pepper spray to stop protesters from scaling a fence that marked off the APEC meeting zone, and forcibly cleared the roads leading out of the meeting area at summit's end, using force to keep Ottawa's promises that Suharto would not witness any protesters.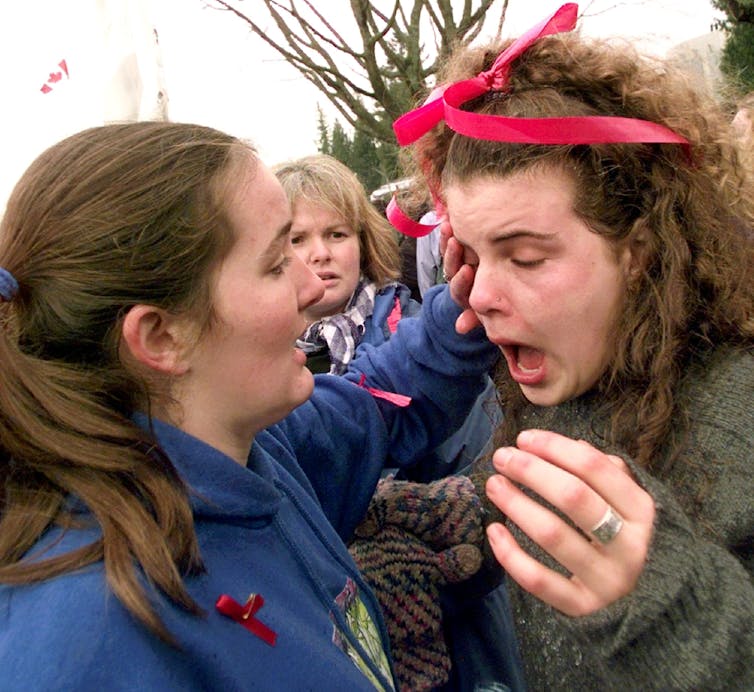 The police crackdown on protests at APEC saw Canada's government painted as an enemy rather than a defender of free speech.
Faced with Indonesian anger and threats, Canada had surrendered to Indonesian demands. It emerged looking weak and won no favours from Indonesia in return.
When Axworthy considered offering Canadian "good offices" to mediate the East Timor dispute, the Indonesian foreign minister refused on the grounds that "Canadian NGOs are the most ferociously anti-Indonesian in the world and he is skeptical, therefore, of the Canadian government's ability to resist domestic political pressure and maintain its neutrality."
Public pressure advances human rights
The comparison of these 1990s cases suggests that when confronted with threats, Canada best serves its interests by standing firm. It also suggests that public expressions of diplomatic concern, rather than "quiet diplomacy" alone, are a useful tool for rights advocacy.
Indonesia felt the growing pressure so much so that, by 1998, it allowed a referendum in East Timor to resolve the issue one way or the other — a Timorese demand that Indonesia's government had refused for many years. In that referendum, the Timorese opted massively for independence.
The Democratic Republic of Timor-Leste is now southeast Asia's most democratic state and makes useful and creative diplomatic contributions to this day. Public debate in Canada and other countries over human rights in Timor and Indonesia helped make this possible.
If there is a lesson from Canada-Indonesia clashes, it is that Canadian rights advocacy, both private and public, can be useful — and that Canada should not surrender to threats from authoritarian states to abandon advocacy.
Ironically, Canada's words on human rights in Timor and Indonesia were stronger than those offered recently by Freeland on Saudi Arabia — and unlike Freeland's words, were sometimes backed by concrete actions.
The Saudi incident, in fact, has displayed a stark gap between Canada's strong words on human rights, in the Badawi case and others, and the lack of teeth behind those words — shown best by Canada lecturing others on human rights while trying to sell arms arms that in turn will be used to violate these very human rights.
---
Read more: Canada's checkered history of arms sales to human rights violators
---