As expected, the justice secretary, Chris Grayling, has announced the closure of four prisons: Northallerton, Dorchester, Reading and Blundeston. He has also confirmed that the "Titan" prison in Wrexham will go ahead.
It comes as no surprise as the government pushes ahead with a penal policy based on economies of scale.
Small prisons such as Northallerton and Dorchester, housing less than 200 prisoners are seen as expensive in terms of their "cost per prisoner place". This is a figure driven higher by the maintenance costs of very old buildings neglected over decades and because of the need for year-on-year savings. At a simplistic level they are seen as poor value for money.
One size fits all
It is argued that Wrexham's new Titan jail, housing some 2,000 prisoners, will operate at approximately half the average annual cost of £40,000 per prisoner place. Whichever private company is chosen to operate this new leviathan, it will have to guarantee such savings and operate on a payment by results basis. The fact that there is no evidence that "big is best" and that private companies seem to get paid whatever the results, will not influence ministers and officials unlikely to be around to pick up the pieces in 2017.
We are told that these big jails will be "campus-style". In other words they will provide a range of functions for prisoners of varying security categories. Dealing with such complexity on one site with shared support services is attractive in modern managerial terms. After all it reduces costs in retail and manufacturing. Prisons with difficult and damaged individuals leading chaotic and disordered lives however, present a much greater challenge.
HMP Lindholme near Doncaster in South Yorkshire is no Titan, but with a capacity of 1,100 it is a large jail. It became a complex multi-functional prison some years ago when it opened a Category D unit (essentially a mini-open prison) alongside its larger Category C (medium secure) facility.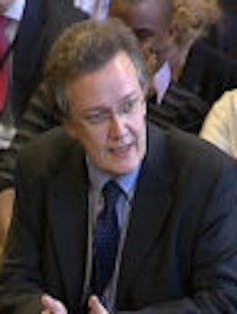 In June this year the Category D unit was described by chief inspector of prisons Nick Hardwick as the "worst establishment seen for many years". Despite the fact that the prisoners there posed no significant security risk the majority felt unsafe and the facility was described overall by Hardwick as "a real cause for concern". It had become the forgotten unit on the site.
Outside chance
Resettlement represents the biggest problem facing the prison service today. It also represents the government's greatest opportunity to cut costs. Such is the turnover of prisoners – or "churn" as it is often referred to – the prison system releases as many as 80,000 prisoners per year. At any one time therefore a large percentage of the prison population is close to release and at little risk of escape. We know that a job, a home and a stable relationship all help to prevent people reoffending at a rate which currently costs in excess of £11 billion per year.
As part of its rehabilitation revolution the government announced in July this year the "introduction" of 70 resettlement prisons. Note the word "introduction". It was not the creation of new facilities but the renaming of existing ones.
One of the 70 named was Belmarsh, probably our most secure jail. Rightly predicated on high-tech containment, it incarcerates some of our most dangerous offenders. However they amount to no more than 10% to 20% of the 1,000 inhabitants. The majority pose no greater risk than those in Wandsworth or Pentonville but are kept in a costly regime they do not need.
Creating any kind of resettlement ethos in that environment will be nigh on impossible, as it will in many other of the other new resettlement prisons focused, as they inevitably are, on security and containment.
Such an ethos is however possible in some of the jails now marked for closure. Indeed in Northallerton it was highlighted and praised by Hardwick. It is worth considering why jails such as Northallerton and Dorchester were built in the first place. They are in the county towns and built to serve and work for the community in which they are placed. They were the original community prisons with courts near by or integrated.
They remain ideal facilities to aid resettlement. They are places where costs can be cut - how much security do you need for someone going out in a few weeks? They are ideal places for prisoners to work outside on a gradual basis and to go out temporarily to find somewhere to live and to build up family relationships again.
I doubt anyone in the MoJ would dispute what needs to happen. But the "where" is key and Wrexham is not the place – unless they build an HS2 branch line to it.