When the G20/G8 summits moved on from Toronto in 2010, they left an US$11 million bill in business compensation claims.
To minimise the effect of preparations on businesses preparing for next month's G20 leaders summit in Brisbane, November 14 has been declared a public holiday for people working in the local government area.
A major rally is being planned for Saturday 15th at Emma Miller Place (Roma St) and subsequently marching past the G20 summit to Musgrave Park.
With so many international leaders attending so soon after the decision of many governments to take military action against Islamic State in Iraq and Syria, there's also clear potential for political protest.
All of this creates an increased risk for residents and business owners.
Starting with the public holiday, this will result in a loss of productivity for affected businesses. Should there be a loss of turnover and/or profit as a result, this loss is not insurable. It is deemed to be a political and/or business risk and something not designed for insurance to cover. For the same reason, any business disrupted by protesters simply marching by will not be covered.
Should any demonstration turn violent, then insurance is likely to be there for those with insurance in place. The treatment of losses in Australia as a result of riot and civil commotion and/or terrorism changed significantly following the attack on the World Trade Centre in 2001.
Terrorism exclusions
There is currently no industry standard exclusion for terrorism, but most exclusions are very broad in their application. As the demonstrations around the G20 would be regarded as political, the exclusion would apply. Having said that, with commercial premises, insured parties pay a terrorism levy that goes to fund a federal government terrorism pool, which is designed to provide cover.
In cases where the federal government declares an event an act of terrorism (there is a specific process to be followed), claims for property damage and business interruption losses would be met via a business's insurance policy. Any claim would be subject to the terms, conditions, sums insured, limits and sub-limits of liability that the policy contains - just like, say, a fire claim. Where the loss is in excess of the insurer's retention under the pool arrangement (that is A$100,000), the pool would pay the balance via a businesses insurer.
If a business was not insured, then they would not have access to the pool. As with any other event, they would be treated as uninsured.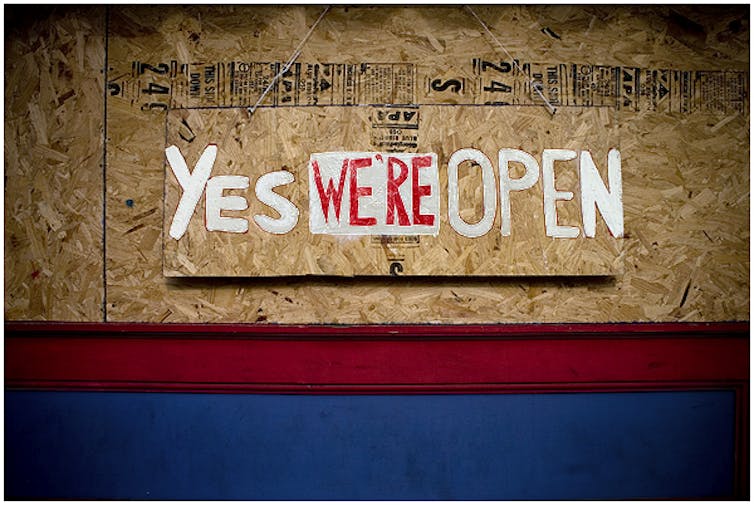 What about home owners?
With home and contents insurance, the insurance industry carries the risk. As with business insurance, to be protected the owner of the home or contents has to have a current insurance policy at the time of the loss or damage. The maximum amount payable is the sum insured.
Large commercial strata needs special attention. With commercial strata, the insurance that is arranged attracts a terrorism levy, and it works the same as other commercial insurance.
With residential strata, the policies typically provide terrorism cover underwritten by the insurer issuing the policy, but not always. Even then, there is no standard cover where the sum insured on the complex is A$50 million or more. In such cases special standalone terrorism insurance is required.
If you are in any doubt about your own insurance arrangements, you should speak with your insurance broker/adviser before the G20 starts.
The whole issue is difficult in that it can all be bound up in politics. There can be a disconnect between the wording of the exclusion and any government's willingness to declare an event as an act of terrorism. This makes it complicated.
Some are of the opinion a government will not rush into a declaration for a couple of reasons. The first is that it could damage tourism to the country.
Secondly, the federal government is taking out a significant amount of dividends from the pool (a hidden tax on insurance) and this "dividend" may have to be reduced if the pool is seriously eroded by claim payments. For example, when the Cronulla riots occurred in 2005, this would have fallen under most terrorism exclusions, but the government did not declare it an act of terrorism. So insurers met the losses (material damage and business interruption) as occurring as a result of the insured peril, known as riot.
At the end of the day, an insured party, other than very high-value residential strata, which needs special attention, should be covered for damage and disruption caused by riot or an act of terrorism during the G20 summit if they have insurance in place. However, they will not be covered for closure or disruption due to the hosting of the event itself.