With turnout expected to be high, who gets to vote in the EU referendum is an important matter. But who exactly gets to take part? The simple answer is: if you are eligible to vote in Westminster elections, you are eligible to vote in the EU referendum on June 23. Here's a recap of who is in, and who is out – when it comes to voting, that is.
British citizens over the age of 18
They will be able to vote, unless they have lived outside of the country for more than 15 years.
In spite of a campaign to extend the franchise to 16 and 17-year-olds, the British parliament voted to retain the existing franchise for parliamentary elections. That means that some young people who were able to vote on the independence of Scotland will not be able to decide whether their country remains a part of the EU.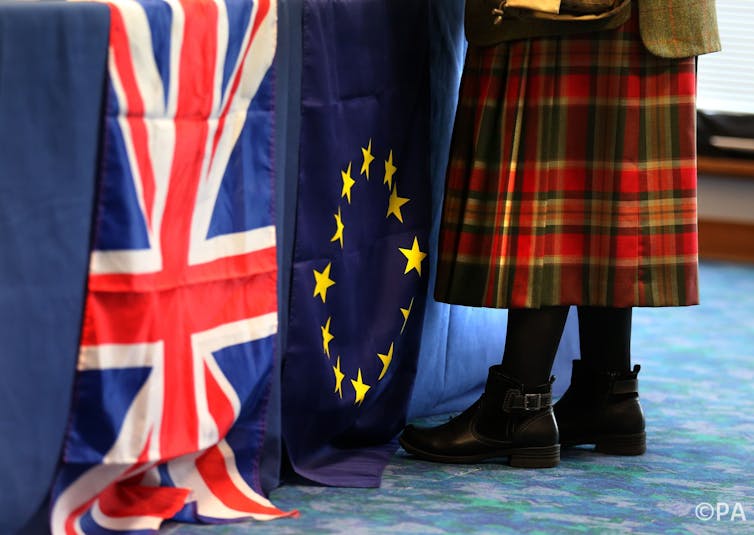 Others affected by the decision not to change the franchise are British people who have lived abroad for more 15 years. Many will have been hoping that the government would implement its manifesto commitment to introduce votes for life but that has not materialised in the year since the election.
Nor has any effort been made to encourage British people living abroad to register to vote (which was also in the Conservative election manifesto) or to make it easier to vote from abroad – which is notoriously difficult.
EU citizens
Unless they are from Cyprus, Ireland or Malta (see below), EU citizens will not be able to vote.
This issue had become quite politicised. EU citizens can vote in the UK in local, devolved and EU elections and were able to vote in the referendum on Scottish independence. Because the outcome of the EU referendum is likely to affect them directly, some felt that they should be able to vote in it. Others argued that this referendum was an opportunity for the British people to have their say on this issue. The latter view prevailed, and most EU citizens won't have a vote on June 23.
Citizens of Ireland and Commonwealth countries
It may sound paradoxical since EU citizens can't vote, but citizens of the Republic of Ireland and qualifying Commonwealth citizens can.
The means Commonwealth citizens who live in the UK (and have leave to remain in the UK or who don't need it) are included, as are Irish citizens living in the UK. Irish citizens can vote if they are living overseas but have been registered to vote in Northern Ireland in the past 15 years.
This has been a controversial, decision, not least because it means that citizens of three European countries will actually be able to vote after all. As well as people in Ireland, citizens of Malta and Cyprus will qualify, as these two countries are both members of the EU and the Commonwealth.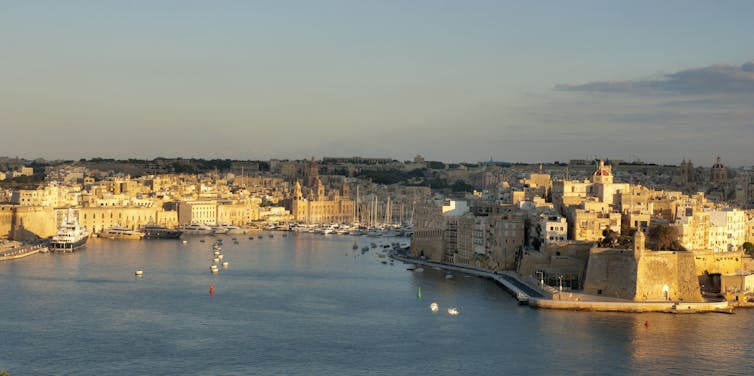 Citizens from British crown dependencies, such as Jersey, and British Overseas Territories, such as the British Virgin Islands, are also eligible.
Does it matter?
How this franchise is likely to influence the result is hard to tell. However, by bowing to the pressure to keep EU citizens out of the vote, David Cameron has lost a group of voters who are probably largely in favour of EU membership.
It is hard to assess the impact non-British voters will have on the referendum, since they come from such different countries as Ireland, New Zealand, Pakistan and Ghana. There are over one million foreign voters, but their turnout rate is unknown, and there is some evidence that they tend to register less than the rest of the population.
Irish voters are probably more in favour of remaining in the EU, as Brexit could affect their rights as well as their country's economy. Taoiseach Enda Kenny even urged Irish voters in the UK to vote to remain.
Some Commonwealth voters, on the other hand, may be receptive to the argument that leaving the EU would allow the UK to strengthen its ties with the Commonwealth and facilitate Commonwealth migration to the UK. Former Australian PM John Howard recently called for the UK to leave the EU, but the Australian government's position is to remain.
So all told, it looks like Commonwealth voters may be receiving mixed messages, just like the rest of the electorate.