For the BBC Sports Personality of the Year award of 2016, there are 16 candidates for voters to choose between. Public support will no doubt come down to a variety of factors including the popularity of a competitor's sport, celebrity status and perceptions of success.
But if the award was decided purely on the basis of athleticism, who would win?
Endurance
All candidates display exceptional levels of endurance. But some are perhaps more notable than others. Alistair Brownlee, the only triathlete in contention, won the Rio Olympics event in just over one hour and 45 minutes. The majority of this time was spent in high-intensity activity: he ran 10km in 33:02 minutes at an average pace of around 19km/h (a relatively slow time by his own standards).
The current tennis world No.1, Andy Murray (who this year defended his Olympic gold at Rio and won his second Wimbledon title), has been involved in matches that have lasted five hours, while footballers Jamie Vardy (Premier League winner) and Gareth Bale (Champions League winner and part of the Wales national team), and hockey player Kate Richardson-Walsh (Olympic gold) are required to play multiple games, often with limited recovery between each.
Although swimmer Adam Peaty (Olympic gold) races over relatively short distances (200m, 100m and 50m) the relentlessness of his training schedule would make even the most committed athlete think twice about whether swimming was the sport for them.
Then there is distance runner Mo Farah. He won the 5,000m and 10,000m events in Rio, just as he had in London 2012, and has previously competed successfully in 1,500m and half-marathon events. His performances in multiple events place him in pole position when it comes to endurance.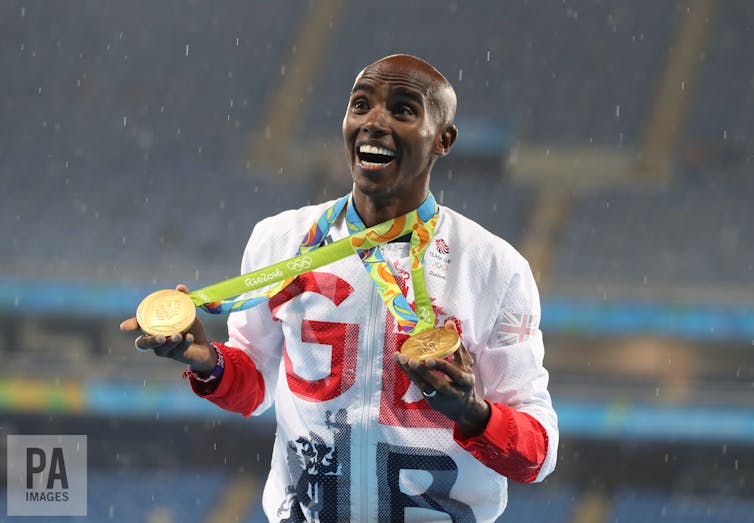 Strength
All the athletes on the shortlist require high levels of strength and spend a significant amount of time training to improve this element of their performance. Cyclists Jason Kenny (triple Olympic gold in Rio), Kadeena Cox (Rio Paralympic gold), Laura Kenny (double gold in Rio) and Dame Sarah Storey (Rio Paralympic gold) have spent many years developing high levels of strength.
Recent research has confirmed the importance of strength training in track cyclists with high levels of lower body lean mass (LBLM) associated with improved relative force. Gymnast Max Whitlock (double Rio gold) requires great strength and power to overcome inertia at the start of a pommel horse routine, while strength is an essential component of boxer Nicola Adams' (Rio gold) success in the ring.
Agility
Agility is concerned with the ability to change direction quickly and effectively, usually at high speed. This quality is seen in abundance in field hockey and football given the high number of accelerations, deccelerations and changes of direction that characterise training and match play.
A crucial component of agility is balance, and few athletes display such proficiency in this area as equestrians Nick Skelton (Olympic gold) and Sophie Christiansen (triple gold at Rio Paralympics). I would argue however that topping the list in this area is Max Whitlock; all of his routines require a high degree of agility evidenced through the requirement to control his body in space once he leaves the floor. This is all performed under the watchful eye of judges who mark performances based on aesthetics.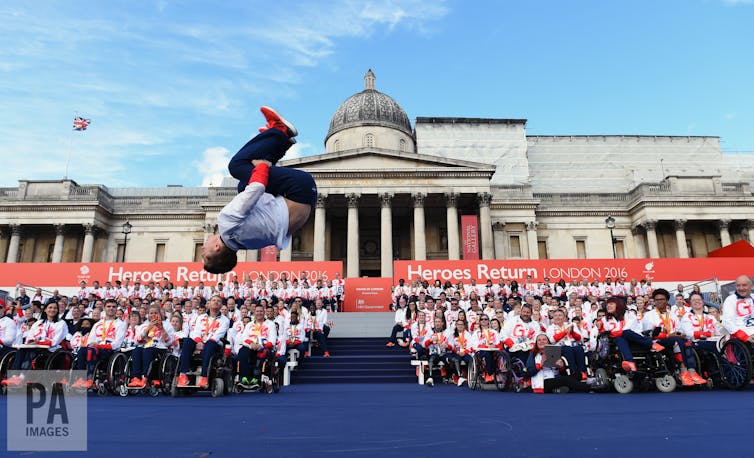 Technique
All sports require technical proficiency, so to try and argue that one ranks above another would be unfair – as well as almost impossible. One athlete I have not mentioned so far is Danny Willett, the golfer (US Masters winner). Golf is the only target sport in this year's shortlist and as such warrants a mention in this section. Success in golf, although linked to a greater degree in recent years with physical prowess thanks largely to the emergence of Tiger Woods, is primarily determined by the athletes' technical ability.
All manner of physical qualities are important. However few, if any, will make up for a lack of technical ability when playing the hardest golf courses in the world. Although I am sure many will disagree, I think Willett tops the list in this area.
Longevity
All of the athletes on the list have shown the ability to win not just once, but on multiple occasions. Jason Kenny has won gold at three Olympics while Jamie Vardy progressed through the football leagues to earn his first international cap at the age of 28. When many of this summer's Olympians were taking a well earned break following the games, Gareth Bale was starting his pre-season training after leading Wales to the semi finals of the European Championships. Andy Murray has long been working toward his current position of world number one.
How you judge longevity and perhaps the importance you place on this quality is a personal prerogative. It is clear, however, that all the short listed athletes have devoted much of their lives to success in their chosen sport.
The result …
My choice for sports person of the year is triathlete Alistair Brownlee, the 28-year-old two-time Olympic gold winner, who also in September 2016, gave up the chance to win a race in Mexico in order to help his exhausted younger brother Jonny over the finish line.
He gets my vote because of his extraordinary sporting achievements. But he has also displayed great personality.