You might be forgiven for switching on Channel 4 and thinking that your programme was being interrupted by some art intervention. It is Turner Prize time again, after all – and Irish video artist Duncan Campbell won in 2014 with his compelling film work. But do not adjust your set, Channel 4 has introduced a new series of brand idents – what the industry calls the short sequence that lets you know you are watching a particular channel.
After ten years of being teased by flying blocks and surreal scenes before being gratified by the fleeting moment when they align into the familiar shape of the "4", now viewers are seeing the shimmying blue-ponytailed creature in the main image; teams of men in white with head torches working in a quarry; and a red amethyst waterfall with rocks mysteriously plunging into the pool below. A radical shift it certainly is.
These idents have been spearheaded by two very big hitters: film director Jonathan Glazer (Sexy Beast, Under the Skin) and typographer Neville Brody (The Face magazine, Depeche Mode album covers). The nearest we get to seeing the iconic "4" numeral is its Tetris-style component block shapes, being handled by those men in white or appearing as amethyst shards or on a factory assembly line.
4 your pleasure
The "4" dates all the way back to when Channel 4 was born in 1982. Arriving the moment the channel first appeared on our large cathode-ray tube TV sets, design agency Robinson Lambie-Nairn's identity has outlived all the competition.
It is worth recalling just how different the other channels looked at that time. BBC One was identified by a mechanically generated mirror globe (using the Nexus Orthicon Display Device – aka "noddy"), and BBC Two had recently adopted the world's first computer-generated ident, designed by in-house BBC graphic designer Oliver Elmes. ITV was represented as regional franchises, many of which were designed by independent design studios – notably the Minale Tattersfield agency's idents for Central and Thames.
Thirty-three years on, television idents are much more complex. They exist in a much larger marketplace, with many more ways in which they can be received. The Channel 4 idents are part of a full overhaul of the brand that used a consortium of collaborators in a pop-up studio: the idents were designed in-house, but with support from design and marketing specialist DBLG, while boutique motion designer We Are Seventeen produced the online graphics and interfaces for new on-demand brand All 4 (which replaces 4oD).
The "4" survives more recognisably in the channel's on-screen menu of programmes as elegant animations of those Tetris blocks. The graphic elements that help to navigate the programmes available on All 4 display the corporate "4", which remains relatively intact. Dan Brookes, the group's chief marketing and communications officer, said it was about reimagining the multi-coloured logo "for the multimedia 21st century".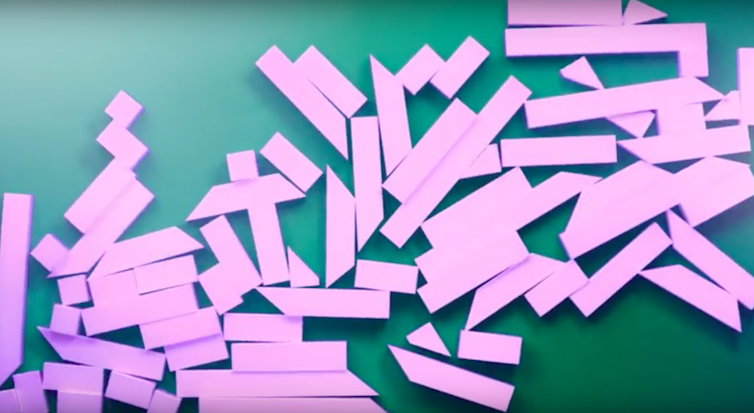 Channel 4 is not alone in recognising the necessity for a cohesive and innovative brand identity, of course. ITV's re-branding in 2013 introduced a "colour-picking" logo that was programmed to fill itself with five colours from the background image. This was the work of another pop-up studio that the broadcaster created in the year leading up to the launch, containing about 15 creatives and producers mainly from in-house and Rudd Studio.
Like any major re-branding, Rudd Studio was tasked with getting to know the brand, the content, the broadcaster's aspirations for the future and what people thought of the network. This approach may be standard practice now, but the first time it happened for a TV channel was by Martin Lambie-Nairn in 1981 for the Channel 4 launch.
More than just a number
Channel 4's new insight when approaching its recent re-brand was that audiences no longer need to identify a channel by the traditional identity numeral: the electronic programme guide has made it redundant. In-house department 4Creative believed it could now establish a different approach, one perhaps more likely to be found in The Tanks room of the Tate Modern, with its dedication to performance art.
Did it work? The Daily Mail reported that the new idents had been met with "derision". Just like criticism of the Turner Prize from such quarters, it's the kind of comment that might suggest that the right tone has been achieved. You certainly can't deny that Channel 4 has been daring, signing off on a creative approach that no other UK channel would risk.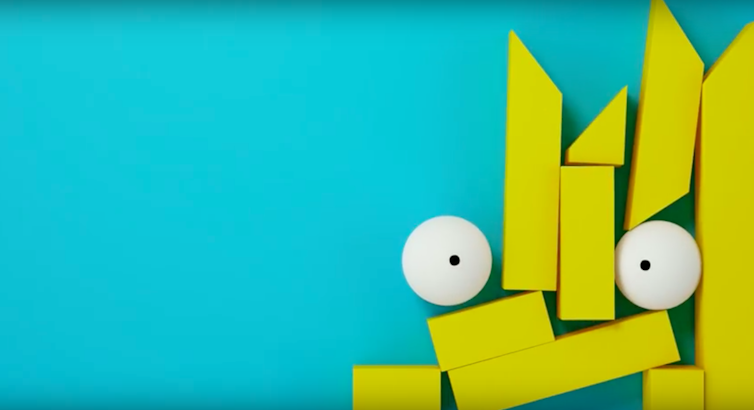 Nonetheless, I'm not sure that teaming Glazer and Brody has been a good marriage. As two very independently minded creatives, their work sits uncomfortably together. They speak different visual languages: Glazer is esoteric, exotic and performative with the controlled art direction he has established in his many commercials such as the Sony Bravia paint explosions; and Brody's Chadwick and Horseferry fonts, which are integral to the graphic blocks that (literally) resonate more with Lambie-Nairn's original 1982 ident.
Will it lead to a change in the appearance of UK television channels and how they are branded? I doubt it. Channel 4 is alternative by nature – and while by removing its numeral it has pushed the boundary of channel branding, no other channel would have the stomach to break the rules of conventional marketing wisdom to the same extent. As exquisite art pieces, the films definitely stand comparison to the most groundbreaking work in this field. If that reminds you of anything else, you may not be alone: next year's Turner Prize may have a worthy contender.