The Chinese State Council is seeking to curtail the construction of "oversized, xenocentric, weird" architecture. This kind of "weird" architecture first appeared in China after further economic liberalisation in the 1990s. Today, examples include the National Theatre, the Olympic Centre and the China Central Television Tower, among many others. As well as being visually striking, these buildings signify China's transition from a planned economy to a market economy, and its re-emergence as a world superpower.
Mostly created by Western star architects, or "starchitects", these buildings have a "Bilbao effect" on the landscape of modern China: like Frank Gehry's Guggenheim Museum, they signal an acceleration in economic growth, attract both foreign investors and mobile capital and help to integrate China into the world economy.
Some have speculated that the "ban" on "weird" architecture (more precisely, it's a limitation for public buildings) will shut out Western ideas and stifle creativity. But it's not quite as simple as that: rather, this is a country trying to find its way back to a more uniquely Chinese architecture – in part by fostering local talent.
Moderating the weirdness
One key consideration is that the cultural gains offered by ostentatious architecture have come at a high cost. Applauding the government's new measures, the South China Morning Post in Hong Kong pointed out that these buildings have meant a huge loss for Chinese taxpayers.
Pursuing the visual effect of "weirdness" in architecture – as well as following the lead of Western architects, and starchitects in particular – has frequently resulted in buildings that are neither practical nor functional. In the worst case scenarios, they clash with Chinese cultural traditions, meet neither the public nor a city's needs and squander public money.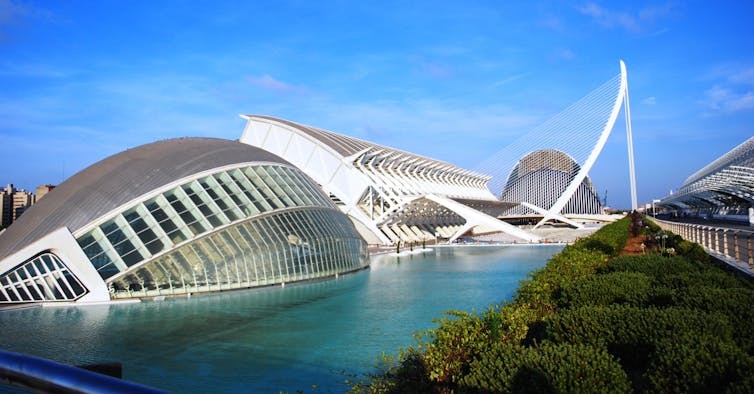 Of course, the phenomenon of weird architecture is not unique to China: similar cases are also found in the West. In pursuit of the Bilbao effect, many provinces in Spain invested heavily in striking new sites, such as Valencia's City of Arts and Sciences. But sadly, this ended up compounding the effects of Spain's past habit of regional overspending, and added to the country's fallout after the global financial crisis.
Even so, many Western institutions have regulations and criteria that prohibit projects that are considered too strange from gaining approval. Government finance is often more transparent, and subject to scrutiny. For example, when London's Millennium Dome drew criticism because of the high cost of construction and maintenance, the politicians and contractors responsible were held to account.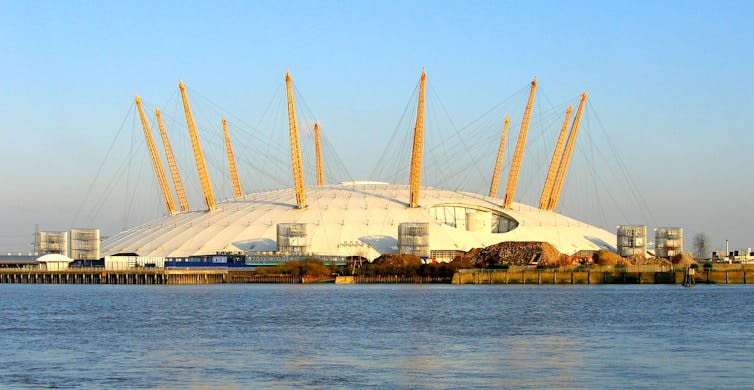 However, in China, officials aren't as subject to such constraints. Despite its irrational costs and controversial appearance, "weird" architecture may still be approved with a nod from a senior official. In China, the people who control domestic capital also wield political power. So architectural designs – which should ideally be left to the market or urban planning institutions – are often in the hands of those who hold senior municipal positions.
The result is that new projects become "images of power" – a kind of symbolic capital, which makes local officials' achievements more noticeable and helps to sustain their political careers. That is precisely why President Xi Jinping said that the trend reflected "some city officials' distorted attitudes about political achievements". In this sense, the limitations being placed on "weird" architecture are directly related to the president's high-profile campaign against corruption.
Speaking the language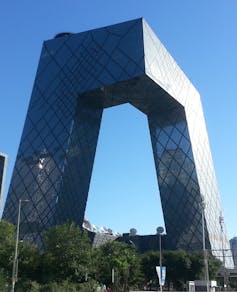 Much of the coverage of the "ban" has overlooked that this architecture is "devoid of (Chinese) character and cultural heritage". Many buildings have been given unflattering names by locals – from "The Gigantic Egg" (the National Theatre), to "Big Underpants" (CCTV Tower) and "Long Johns" (Gate of the East, Suzhou).
But rather than blaming locals for failing to understand starchitect's conceptual metaphors, we should conclude that such nicknames show how distant these buildings are from Chinese city-dwellers' lifestyles and local customs. These buildings simply don't speak to locals' identities.
According to the State Council's new guidance on architecture, buildings should be "suitable, economic, green, and pleasing to the eye". This harks back to the guidance issued in 1953 by the government – that architecture should be "practical, economic, and pleasing to the eye when conditions permit".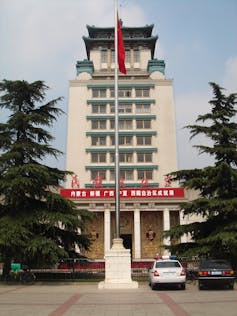 Perhaps it was the politburo's desire to see a new cohort of architecture similar to those "shida jianzhu" (ten great architectures) built in the 1950s, which are still much loved by locals in Beijing for their moderate style, which is expressive of Chinese identity.
So China's limitation on "weird" architecture is not designed to reject Western architects or clamp down on creativity. Instead, these measures seek to encourage competition and local talent, rather than simply following the lead of Western starchitects. It indicates that the politburo is confident about the way China's economy has developed over recent decades because it doesn't need such conspicuous displays. Moving on from the hasty boom times, China is taking a more moderate approach to its cultural and economic policies – and its architecture.