It is rare for an issue to prompt all sectors of the British press into being "on the same page", so to speak. But from the local Birmingham Mail, to tabloids including The Sun, to the Guardian and the Sunday Times broadsheets – and almost every other British newspaper on the shelf – the view is clear: dark times lie ahead if the government brings the legislation known as Section 40 into force.
Section 40 forms part of the Crime and Courts Act 2013. It governs the allocation of costs in libel cases. What its implementation effectively means is that any publisher not signed up to a "recognised" regulator (of which IMPRESS is the sole example at present) risks enormous expense if it is taken to court, where the judge can direct it to pay both sides' costs – win or lose.
The Sunday Times says such rules would have prevented it from exposing cyclist Lance Armstrong as a drug user. Other scandals, such as MPs' expenses or the sex abuse cases in Rotherham, may never have come to light if Section 40 had been in force at the time because the risk of court costs would have been too high.
That it might be in force soon is a result of the Royal Charter on self-regulation of the press, which is clearly a contradiction in terms. If approved by the Privy Council-created Royal Charter, the press cannot be engaged in "self-regulation". It was never recommended by the Leveson Inquiry into press culture and ethics – it was created by the government.
To make matters worse, legislation was passed to penalise news media publishers who refuse to be subject to state-approved regulation. Sections 34 to 42 of the Crime and Courts Act 2013 set out harsh sanctions on publishers who do not conform.
The state-funded quango, the Press Recognition Panel, then approved IMPRESS to be the regulator. But IMPRESS is largely bankrolled by a family trust connected to media victim and Hacked Off campaigner Max Mosley, and not one significant national, regional or local news publisher wants anything to do with it.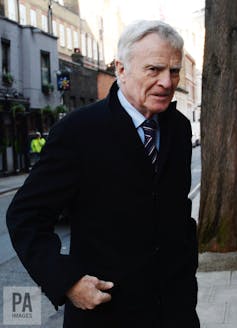 Private Eye, the UK's number one best-selling news and current affairs magazine, has long performed a courageous role in pursuing investigative journalism that other news publishers were too terrified of publishing. It has always eschewed having any truck with press regulation and taken its chances in the casino chamber of litigation. And when the dice in most UK media law cases are loaded in favour of claimants with the burden of proof on media defendants (a position that does not exist in criminal law or any other form of civil negligence) Private Eye has always known that the stakes are high.
The magazine lost when former police superintendent Gordon Anglesea sued the magazine and three other publishers over child abuse allegations in 1994. Anglesea picked up £375,000 in damages which he was free to spend until he was last year finally convicted of sexual offences against children.
The double jeopardy in media law that faces Private Eye and other news publishers includes a legal costs system of conditional fee arrangements condemned as the highest in Europe and ruled as a breach of Article 10, the right to freedom of expression by the European Court of Human Rights.
But this has not been reformed. Instead the Crime and Courts Act has given the green light for courts to award exemplary damages to punish recalcitrant news publishers such as Private Eye.
To discriminate and create such outrageous legal prejudice for any news publisher that refuses the heel of state approved press regulation is a gross breach of natural justice. It is a breach of English common law, the European Convention on Human Rights and Fundamental Freedoms, and indeed, the United Nations Charter on Human Rights. Indeed, media freedom NGOs including Index on Censorship, Charter 19, PEN, and Reporters without Borders are opposed to, or critical of Section 40.
Pressed freedom
There is no pressing social need to implement it. It is not necessary in a democratic society. It will generate a genuine and disturbing chilling effect on British journalism.
Serial rapist and paedophile Jimmy Savile enjoyed the immunity that establishment approval and gongs gave him, safe in the knowledge that newspaper publishers had no chance of defending any libel action he would have launched. He knew the newspapers had to prove their case, while he did not have to prove his. The credibility of his vulnerable victims with their troubled backgrounds would have been annihilated in court by expensive QCs. And Section 40 would have given Savile the pleasure of knowing the defending newspaper had to pay for his legal costs had any libel verdict gone against him.
The history of British media law is littered with scenarios of successful libel actions that turned out to be stories that were substantially true, and secret privacy actions where the truth was regarded as a matter of public interest.
News media publishers rightly regard the Section 40 sanction for not signing up to regulation by IMPRESS as oppressive, bullying and anti-democratic. And the press industry already has its own substantially reformed independent self-regulator, IPSO, with a low-cost arbitration route. It has been externally reviewed as largely "Leveson compliant".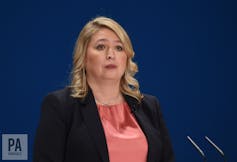 Enacting Section 40 will mean news publishers will have no choice but to avoid any publication that risks any kind of media legal action. It would be the death of critical and investigative journalism. If news is what somebody wants to keep out of the newspapers, then Section 40 will achieve just that. In its place will remain the advertising, publicity and propaganda somebody always wants to keep in.