Seventy years since the first new full-length runway was built in the southeast of England, the government finally has a flight path for future airport capacity. After decades of consultation and deliberation, the Howard Davies Airports Commission report has made its recommendation. The verdict – London Heathrow Airport should receive a third runway, with a second runway at Gatwick on the cards as well.
For far too long, a lack of policy around the future of airport expansion has thwarted development of the aviation industry – and the UK has been losing out to its European and global competitors. Based on the report, the government must now make a decision. A formal response is expected in the autumn.
Heathrow Airport is full, operating at 98% capacity. Gatwick is now the busiest single-runway airport in the world. For both airports, every possible airfield re-design and every possible operational procedure has already been implemented to improve capacity by just a few more runway arrival and departure slots each year. The challenge is always to optimise capacity within strict limitations. Despite continuous growth, airline margins are constantly under pressure, and passengers require safe, secure, affordable and environmentally friendly travel.
Follow the money
There has been much debate on the issue of "deliverability" – that is, which UK airport can realistically build new runway capacity with the least environmental impact and the maximum economic benefit to the people it serves. But the key consideration for new capacity is market demand. What do customers want?
The customers here are not you or I, but ultimately the world's airlines. A new runway will sit empty without airline demand. Airlines will only fly where they make money and Heathrow is the UK hub where airlines wish to fly. It is where they see yield – the opportunity to fill the front end of the cabin with high-fare-paying first and business class passengers. And where they can develop both domestic and international feed for their hub, through a growing network of alliances. Heathrow also allows them to develop air cargo, the oft forgotten but critical element of the global air transport business and an important component in the ability of airlines to break even.
Airlines have made it quite clear that if they cannot fly into Heathrow, they will take their business elsewhere – to European hub airports such as Amsterdam Schipol, Paris, Frankfurt, Copenhagen, where there is still capacity, or further afield to rapidly developing airport capacity in Turkey and the Middle East.
The one hub rule
Cities served by multi-hub airports do not work. Airlines need to consolidate their business at one airport, to maximise feed and economies of scale. Developing greater capacity at Heathrow opens up the market for new entrants and competition. It allows domestic feeder services to better serve markets in the north and south west of the UK, boosting air accessibility and economy in regional markets. It will also allow Gatwick to grow as a "point-to-point" airport for non-transfer passengers.
"Boris Island" – the idea backed by Mayor of London, Boris Johnson, to build a brand new airport or second hub airport in East London was blown out of the water early on as far too expensive and unviable. Regional airports, including Manchester, Birmingham and Stansted were also evaluated in the report, concluding that much capacity is still available to serve their regional markets. More recent focus has been on which of selected airport options for new runway capacity would best serve air passenger and cargo demand, and drive the UK economy.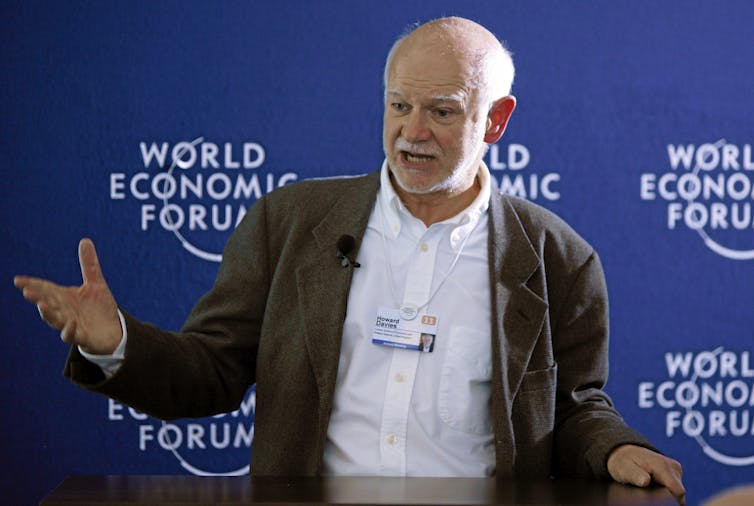 Growing demand
Despite economic recession, the world aviation industry has shown a pattern of continuous growth over the past few decades, and that growth is set to continue. According to Boeing, global passenger numbers are expected to reach nearly 7 billion per annum by 2026. Airbus expects a 4.6% growth per annum for the next 20 years, indicating that the amount of traffic will double within 15 years.
Supplying this growing demand is not just a problem faced in the UK. European flight body Eurocontrol released its Challenges of Growth report in 2013, detailing the constraints it has identified in the European air transport system between now and 2035. According to this, airport capacity crunch is set to cost airlines and airports in excess of €40 billion of lost revenues and €5 billion in congestion costs – per year – by 2035.
The wider economic impact estimated is far more dramatic. It is foreseen that by 2035, insufficient airport capacity will cost Europe €230 billion in lost GDP. Among the countries that will suffer the most from the airport capacity crunch are Turkey (27%), the UK (14%), the Netherlands (17%), Bulgaria (22%), Hungary (17%), Germany (11%), Poland (9%) and Italy (8%). The economic need to meet this is evident.
The UK can now start steps to compete with Europe and the rest of the word for its share of air traffic – let's hope the process does not take another 70 years.