Football clubs rarely pass away into total, terminal, permanent death. Many face the reading of their last rites. Many leave their fans worrying about the wisdom of branding themselves with a permanent "till I die" tattoo. But clubs generally manage to step back from the brink, albeit often in a new manifestation.
Take Bolton Wanderers. The Championship club is £172.9m in debt and faces a winding-up order if it fails to pay the £2.2m it owes in taxes to HM Revenue & Customs. But it has just been saved following a takeover by Sports Shield Group, a consortium led by the club's former striker Dean Holdsworth. It now has two weeks to conclude the takeover and sort its finances out.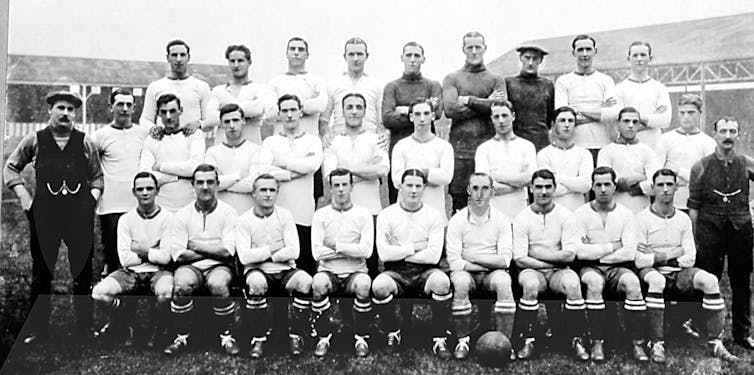 The source of much confusion when it comes to football clubs is the fact that the word "club" is ambiguous. Traditionally, many were members' clubs – teams were owned and operated by the members.
But these have long disappeared. Shortly after the emergence of professionalism, clubs were typically transformed into private limited companies, owned by shareholders. This was a legal change enacted to protect the shareholders by limiting their liability – a very understandable move given not only the clubs' widespread inability to turn a profit, but also their propensity to run up unsustainable levels of debt.
More than a company
Clearly then, one perspective of the modern football club, or indeed any professional sports club, is of a company and financial body. But clubs are obviously so much more to their legions of supporters.
Compared with mainstream business organisations, fans are not simply customers; they can have a huge impact on the club's costs, too. When on-the-pitch performance falls below expectations, fans will urge the owners to spend on new and better players, which requires not only capital to buy those players, but a commitment to paying their (normally higher than those of existing players) wages into the future.
Such was the case with Bradford City, whose "six weeks of madness" in 2000 saw the club's owner Geoffrey Richmond spend heavily on players in an unsuccessful attempt to avoid relegation, a move that contributed to the company going into administration.
The motivation of the club's owners is far more complex than the conventional business one of seeking a profit, too. On-the-pitch performance is frequently seen as not only as important as in-the-accounts success but as more important. Roman Abramovich, as owner of Chelsea, is a classic example of this. And Arsenal's strong financial figures are no solace to disgruntled fans who have not seen their club win much silverware in the last decade.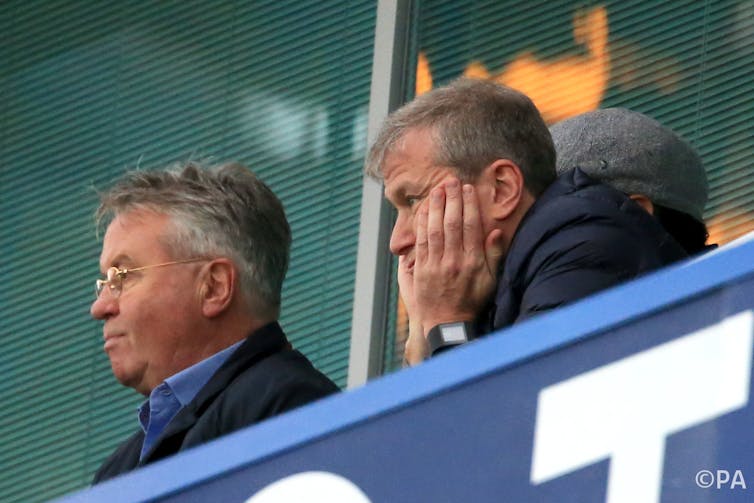 But the problem with an owner pouring money into a club in order to achieve success on the pitch is that it leads to a company which is no longer financially self-sustainable should the benefactor owner stop that financial support.
The case of Gretna FC most vividly illustrates the dangers of such an approach. By 2008 the club's owner, Brooks Mileson, had poured many millions into the football club of a village in Scotland with a population of just under 3,000. His money took the club to the heights of the Scottish Premier League. But the withdrawal of his funding, caused by the collapse of Mileson's wealth and untimely death, saw the company liquidated and Gretna FC promptly dissolved.
Fan power
It is fans who are the crucial element in constructing a club's identity and keeping it alive – on the pitch and off it. Fans are the ones who build a club's culture and mythology. Their construction is manifested in symbols such as a club slogan or crest, which is often, in turn, adopted in tattoo form, with phrases such as "X FC till I die" commonly inked onto their persons.
Fans are hugely motivated to fight back against the death of their clubs. If no business consortium steps forward to resurrect a struggling club by establishing an entirely new company over it, an increasingly popular alternative is the establishment of cooperatives through the formation of a supporters' trust, usually assisted by the Supporters Direct organisation.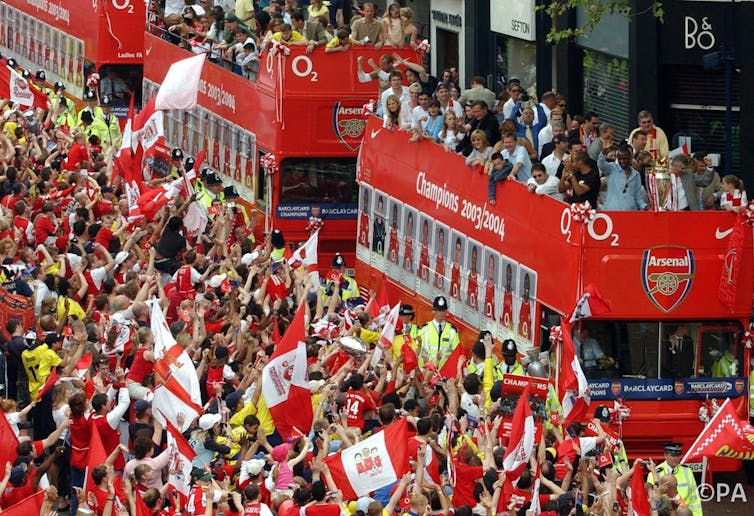 A recent example of this is Portsmouth FC, which was salvaged by supporters after four years of disastrous ownership and administration. It is now majority-owned and run democratically by the Pompey Supporters' Trust.
These fan-owned clubs are built on more financially sustainable models. A downside in the eyes of the less realistic fans is that, in order to be sustainable, they aim for more realistic levels of achievement.
Portsmouth was fortunate enough to be able to continue playing in the Football League, starting again in the third tier of English professional football, League Two. But it is more typical for reformed clubs to have to start life again even lower down the football pyramid. This was the case for Hereford United FC who returned to life as Hereford FC playing in the ninth tier a year after the original club's liquidation in 2014.
The strength of this fan support means that clubs are rarely ever dead and buried. Bolton Wanderers joins a long list of examples that will carry on under the auspices of new financial managers. Its fans, meanwhile, will be just as worried about climbing out of the relegation zone, where they currently languish, as they are about settling their taxes.