Historically, geographically, culturally – there are many points of comparison between Australia and its neighbour to the east, New Zealand. But there are notable differences.
This week, The Conversation, in conjunction with Griffith REVIEW, will publish essays examining issues of marginality and modernity. We'll run articles on the arts, the environment; on the economic and emotional ties that bind people to land, and land to the rest of humanity. We'll take a fresh look at the 21st-century world that exists just beyond the ditch.
Where is New Zealand's Marcus Clarke? Henry Handel Richardson? Rolf Boldrewood, Ada Cambridge, Tasma, Henry Kingsley, Joseph Furphy? Why don't we have the rich history of three-deckers and popular fiction that adorns the literary history of Victorian Australia?
In the late 1890s a clerk on a large sheep station in the North Island wrote in one of his many letters to the local paper that it was high time someone wrote a "really good novel of life and manners in New Zealand". But literary history as it was taught to students of my generation maintained that New Zealand literature did not begin until the 1930s – 1932 to be precise – when a group of young men in Auckland published a magazine called Phoenix and ushered in literary nationalism.
In any case the novel was not the preferred genre of the fiction writers of the 1930s who, following Henry Lawson and the Golden Nineties, liked the short story. It has taken us till 2013 to get a big, fat, juicy 19th century novel – I refer of course to Eleanor Catton's Booker Prize-winning The Luminaries.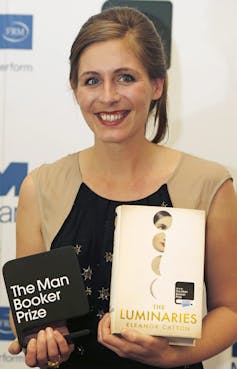 What was actually written in the 19th century in New Zealand was long regarded as embarrassing, as Jane Stafford and Mark Williams have observed in their re-evaluation of 19th century New Zealand literature, Maoriland. Even with a fresh eye, it is still hard to find more than the occasional halfway decent 19th century novel in the slim shelf of bad novels, before the end of the Victorian era.
The scarcity of novels in 19th century New Zealand is one of those puzzles that makes you speculate about cultural temperament and the history of colonisation. There is no doubt New Zealanders were reading voraciously in the 19th century. As JE Traue commented in his 2007 essay, The Public Library Explosion in Colonial New Zealand, the rate of book ownership was high:
the number of volumes per head of population between 1873 and 1896 varied between one book to 1.72 people and one book to 3.05 people, more than for the colony of Victoria, the richest in Australia with a much larger population, in the late nineteenth century.
But what New Zealanders were reading was not novels written by other New Zealanders, or about New Zealand, possibly because there were hardly any to choose from and what there was still does not attract much admiration.
The novel generally agreed to be the first written and published in and about New Zealand, Henry Stoney's Taranaki: A Tale of the War (1861), was a crudely fashioned tale that according to researcher and writer Joan Stevens exploited local dispatches and mixed them with a "violently sensational" plot. After all, as Stevens caustically asked, with J Fenimore Cooper, Rider Haggard and GA Henty to copy, what could go wrong?
You needed only the hero, preferably of officer caste, a Maori princess or a settler's daughter or both, tribal jealousies, a tohunga or two, some military skirmishes, a few bloodcurdling yells, and the trick was done. Mix well with muskets and inaccurate Maori, and serve up to a London publisher.
Most novels written about New Zealand in the 1880s and 90s are depressingly full of these "local colour" formulae. Of course there's Samuel Butler's Erewhon (1872), but can a utopian novel of ideas really be claimed for New Zealand literature in the way that For the Term of his Natural Life or Such is Life is Australian? Erewhon, an anagram of nowhere, is clearly not aiming for an actual country.
George Chamier's 1891 novel Philosopher Dick is, according to the late New Zealand professor Joan Stevens, the "most mature" of New Zealand novels before the end of the century, but this "shapeless holdall" has never been a household name, confined rather to conference papers and graduate students.
It is not until after the turn of the century that some of the better-known "19th-century" novels appear, such as William Satchell's The Greenstone Door and Edith Searle Grossman's The Heart of the Bush, a writer and a novel rediscovered by feminism.
Feast and famine
Does a nation get the literature it deserves? The rest of this essay will fly some kites about why New Zealand has a famine and Australia a feast.
One of the crucial differences between our countries is the 18th century. The invasion of Australia by the British navy in 1788, 19 years after Cook, a year before the French Revolution and during the terms of office of Thomas Jefferson and Benjamin Franklin, means that when Marcus Clarke began to publish His Natural Life (later published as For the Term of His Natural Life) in the Australian Journal in 1870 there was already almost a century of local colonial history to draw on, and a century of the novel.
As novels grew in importance and length during the first half of the 19th century, so did the appetite of readers for fiction, and both these developments were synchronous with the growth of the Australian colonies.
Those who arrived on the rocky shores of Sydney Cove on January 26, 1788 had varying degrees of literacy, but they brought with them their powerful and developing print culture. Perhaps more importantly, they also brought 18th-century attitudes towards people.
Slavery was not abolished for another 45 years, and its bedfellow, the forced exile of unwanted people, continued even longer. Violent conflict, both internal to the punitive authoritarianism and class warfare of the penal system and external, in the treatment of Aboriginal people, fills the early colonial history of Australia.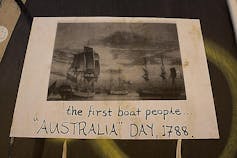 Conflict is always richly full of narrative possibility. Add to this the serial publication of the three-decker novel, which was perfectly suited for long-range transport, and the boom of bestselling "sensation" novels in the 1860s, which vastly grew both the readership and the income of authors, and the market was ready for the fruits of Australia's imaginative soil – convicts, goldfields, and bushrangers.
The long 18th century might have ended by the time Marcus Clarke's novel hit the booksellers, but the penal colony of New South Wales had participated in it, and many of its ideas and systems had influenced Australian development, such as the adoption of Jeremy Bentham's panopticon at Parramatta Prison and at Port Arthur.
Clarke, a journalist, based His Natural Life on convict letters, diaries and official reports he researched for a series of articles on convict days, and visited Port Arthur where parts of the novel are set. It was published in three volumes in London in 1875 and sold almost 45,000 copies over the next 20 years.
So why didn't the New Zealand mix of goldfields, migration and war have a similar result? There seems to be enough fodder in the events of the New Zealand Wars and rags-to-riches accounts of goldmining to fuel the stamina required for a long novel, but the New Zealand novel of the 19th century is a far punier thing than its trans-Tasman cousin.
The best known novel about the New Zealand Wars was in fact written by an Australian – War to the Knife by Rolf Boldrewood. And while there are a variety of novels set on the goldfields, from Benjamin Farjeon's Shadows in the Snow, to another Australian, Vincent Pyke's Wild Will Enderby, none of them achieved the length, circulation or fame of His Natural Life. A scattering of romances, such as A Rolling Stone by Clara Cheeseman, a three-volume pioneering love story, are among the slim pickings on the New Zealand scene.
Very few of the novels Joan Stevens lists in her 1961 history are still read, and it is notable that Stafford and Williams's revisionist Maoriland does not reclaim any of them. Instead they extend the 19th century to 1914 and feature Edith Searle Grossmann, Katherine Mansfield and Henry Lawson. The novel makes a start on life for earnest only in the 20th century.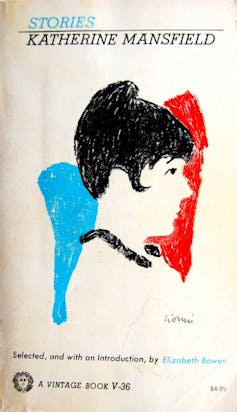 Was the New Zealand colonial temper more attuned to practical rather than imaginative engagement? Certainly some versions of our 20th-century national character, such as Barry Crump's a "good keen man", the taciturn repressed men in Frank Sargeson's stories or the ways in which we celebrate tight-lipped heroes would suggest so.
Another factor might be scale. By the time of Federation in 1901, the six self-governing Australian colonies had rich histories of their own and some regional variation. New Zealand was the seventh possible member, and one of the smallest potential states, and though it promoted itself as a whole world in miniature – a wonderland of fiords, mountains, hot and cold lakes, volcanoes and thermal pools in one easily traversed country – perhaps scenery didn't do as much for fiction as floggings and chains.
New Zealand also had a smaller, more distinctively English and Scots (as opposed to Irish) population and prided itself on its many resemblances to the Mother Country; in Charles Hursthouse's phrase, the "Britain of the South". But was this our undoing? Did we need more miscreants, adventurers, and ne'er-do-wells?
More of Captain Starlight and less of Edward Gibbon? More Irish ballads and more blarney? It is hard to escape the conclusion that New Zealand was an altogether tamer, more parochial and strait-laced place, and yet …
What might have been
If I ask what a shelf of New Zealand Victorian novels might have looked like, there is the world of bestselling 19th-century fiction to play with. What if New Zealanders had produced their own versions of some of the runaway hits of the 1860s?
How about Lady Barker's Secret, by PE Gammon, a lady novelist required to earn her living by her pen after the untimely death of her gold-prospecting husband? It is a novel about an English gentlewoman living on a high country sheep station with her second husband.
One night a shepherd arrives at the door in the middle of snowstorm with a child in his arms. They are taken in and the Barkers, who have no children, take over the care of the child, a little girl called Nell. Eventually it emerges that the child is Lady Barker's illegitimate granddaughter, born to the daughter she abandoned as a child. Plot resemblances to a famous novel of the 1860s are entirely coincidental.
And perhaps the next on the shelf is Wiremu Twist a three-decker by a freelance journalist, Roderick Stickens. The novel relates the story of a small Maori boy abducted by sealers who escapes the ship in Sydney only to land in a gang of thieves. Taught to be an accomplished thief himself, he is eventually apprehended and shipped to Norfolk Island where he meets, in the penitentiary, one of his iwi. They break out together, commandeer a whaleboat and sail it to New Zealand where they reunite with their whanau.
Or how about Willie Hollins's The Greenstone, a novel in which a sacred piece of greenstone is stolen from its Maori owners by an avaricious ethnographer? Bringing bad luck to everyone who comes into possession of it, it also inspires tremendous greed, revealing the shallowness of colonial society, and its ruthless dismissal of what it perceives as inferior cultures.
And a different literary history could have been ours as well. As the "well-known scholar and historian" Dr Digby Cromwell might have written in his "masterly" history of 19th-century New Zealand fiction, To the Genre Born (1973):
These three novels, Lady Barker's Secret, Wiremu Twist and The Greenstone, illustrate how the great patterns of nineteenth-century fiction can transfer across vast oceans and be reinvented with all their generic characteristics intact, drama, adventure, sensation and the deepening plot, but subtly transformed, like Prospero's island, by strange airs. The family separations, colonial encounters and ethnological cupidity of early colonists are magisterially described in these major works, rightfully claimed as the beginning of an important new literature, and now canonical works read by every schoolchild and university student in New Zealand.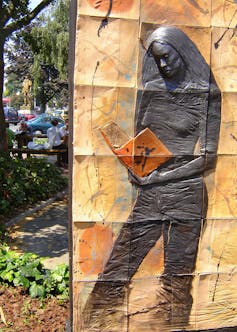 Instead, our actual colonists were carefully selected by "systematic colonisation" and perhaps too focused on making money from their small holdings (or their large sheep stations) to have the energy or emotion for writing big novels. All they wanted after a hard day's dagging or clearing bush was to make dirty thumbmarks on the pages of the newest H Rider Haggard and fall asleep by the fire with a cup of moonshine.
Perhaps if Eleanor Catton's astrological murder mystery, The Luminaries – set in the frontier West Coast town of Hokitika in 1866, replete with prostitutes, drugdealers, Chinese goldminers and scheming men – had been available in 1893 instead of 2013, it might have joined the bestseller lists with Lady Audley's Secret, Oliver Twist and The Greenstone. But it seems that slow-to-burn New Zealanders have taken more than a century to start filling up the bookshelf with the riches of our Victorian past.
Many of the things New Zealanders don't like about Australians – brashness, in-your-face competitiveness, a gloating arrogance – are also attitudes which in the 19th century allowed for big ambitions and big clashes and also big novels. And some of the things Australians don't like about New Zealanders – our genteel pretensions, sense of superiority about our origins, smugness – are also inhibiting to big acts of self-expression.
But we also did a lot of plain hard work in this deeply-forested landscape, such as chopping down the Ninety Mile Bush Lawson describes near Pahiatua, though it is work many of us wish we hadn't done now. And we also spent a lot of time and emotion, and not always in good ways, on living, marrying and warring with Maori.
Perhaps the story of the missing New Zealand novel in the 19th century is not to do with the cramping effects of bourgeois ambitions rather than the dramatic potential of floggings and chains, but the energy expended on the heart of the bush. Did that take all the imagination and energy there was?
Wasn't there time to look up and out to the vast distances beyond the present, or to imagine stories that reached out from the point of contact? Didn't anyone have time to put pen to paper over the many months it takes, even at Trollope's rate of 2,500 words a day before breakfast, to push out that missing three-decker?
You can only write the novel after you have built the hut to write it in.

The co-editors of Griffith REVIEW: Pacific Highways, Lloyd Jones and Julianne Schultz, and contributors will be discussing all things New Zealand at The Wheeler Centre in Melbourne (Feb 26), National Library of Australia in Canberra (Feb 27),Adelaide Writers Week (Mar 3) and New Zealand Writers Week (Mar 12).