The use of performance and-image enhancing drugs has traditionally been viewed as a problem in sport and one for sporting officials to tackle. As a result, methods to combat doping have predominately focused on testing and surveillance in sport. However, more recently the use of performance and image-enhancing drugs (PIEDs) have been reported as a wider social problem – a threat to public health and a criminal justice issue.
While some attention has been paid to the criminalisation of recreational users and athletes, anti-doping has tended to focus on those who traffic PIEDs.
Armed with evidence from various scandals and a growing body of research, the media, sport officials and government agencies have reported a black market for PIEDs, driven and controlled by "mafia-type" organised criminals.
The policy response
However, there are still great inconsistencies among countries in the how they tackle the consumption, possession, production, and distribution of doping substances, which confounds international efforts to stem trafficking. The anti-doping movement has called for greater coordination among law enforcement, and the establishment of legal frameworks at the domestic level aimed at the trafficking of PIEDs.
Cross-border bodies such as the EU and UNESCO have supported and advocated for the application of criminal law to anti-doping. Meanwhile anti-doping authorities have formed alliances with law enforcement agencies such as Interpol.
Numerous countries have also begun to criminalise doping (in Germany athletes now risk jail time) and governments around the world are paying more attention to the doping phenomenon by committing more resources to the consumption (for example, doping controls in gyms) and illegal distribution of PIEDs (Australia recently reclassified steroids as schedule one drugs).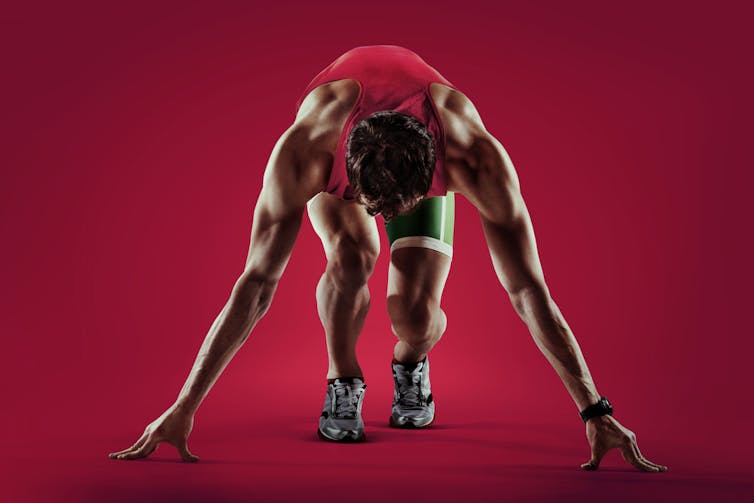 The market for these drugs
But what is the extent of the problem and is there a market for so called "organised" criminals to capitalise on? There is evidence to suggest that PIEDs are being increasingly consumed and that there is potential for criminal organisations to capitalise on this demand. But we still know very little about the claims made by anti-doping regarding extensive and organised criminal networks who trade in these drugs.
Contrary evidence exists which suggests that organised crime plays a limited role in this market which is driven by a broad supply base. For instance, according to the 2011 report of the Australian Crime Commission: "The ready availability of these drugs [PIEDs] reduces opportunities for organised crime groups to control or have significant influence in this market".
So, while organised groups may produce and supply PIEDs, they are just one section of the broader market. Additionally, where busts have been made in connection with groups identified as organised criminals they have often been in relation to other criminal activities, as opposed to the primary criminal enterprise.
Much of the available evidence would suggest that the problem of doping supply is internal to the world of sport. Looking at several recent large-scale doping scandals such as the Lance Armstrong affair, anti-doping corruption in Russia, as well as the recent allegations surrounding Mo Farah's coach Alberto Salazar, accused suppliers are predominately sport physicians, coaches, and the athletes themselves, and in the Russian case, anti-doping officials were accused of covering up test results.
Moreover, contrary to claims of organised criminals in the pursuit of profit, some research has pointed out that outside the world of sport, PIED dealing networks are often the product of social networks, that stem from an individual's involvement in particular subcultures such as bodybuilding or cycling.
Distorted policy
Claims of organised crime in control of supply are based on popular mythologised media stereotypes, of "mafia-style" godfathers and lieutenants, who direct specialised divisions. However, this model seems to be the exception rather than the rule and has been largely rejected in scientific research and by law enforcement groups.
It is well established that fear of specific crimes usually outweigh their actual prevalence – some things are disproportionately feared, not because of objective risks but because the way they are framed and understood.
In general, the narrative of organised criminal gangs has also been used by politicians and law enforcement agencies throughout history and, more recently sport officials, as a way to pass legislation that may otherwise meet resistance. The failure to apply claims about PIEDs according to the scientific method, coupled with the employment of selective evidence that supports the interests of the anti-doping policy regime and politicians has resulted in a systematic distortion of drug policy.
Unintended consequences
Public health claims against doping are by no means new – and the calls for law enforcement agencies to play a larger role in anti-doping are seen as a means to protect athletes and society from the dangers of doping, and to safeguard the integrity of sport.
But as scientific evidence is scarce about the prevalence and health risks of doping (for example, the long-term effects, or PIED-related deaths), national governments should take pause to reflect on the implications of taking a hardline stance on doping products. The reality is that we know very little about the harms associated with PIEDs.
While the war on doping has yet to reach the extent of the war on drugs, a similar policy trend can be seen as the anti-doping policy elite around the world (in particular Europe) continue to ratchet up their response to doping. But is zero tolerance and criminalisation really the best way to protect public health and decrease the market share of any organised criminals that do exist in the PIED market? History would suggest that the answer to both questions is a resounding no.
Not only are criminal justice measures expensive, but evidence from the "war on drugs" suggests this approach reduces neither consumption nor supply and has a limited effect on the protection of public health.
Increasing legal risk to traffickers may even attract more dangerous groups. Indeed, a zero-tolerance drug policy has led to several unintended negative consequences one of which is growing black markets.
This is by no means a denial of problems posed by PIEDs, but rather a call for a sober, unadulterated look at the issues presented by the growing use of a broader spectrum of human enhancement drugs and those who supply them.