Leaked cabinet papers seen by the BBC suggest that back when she was home secretary, Theresa May wanted schools to carry out immigration checks and withdraw school places offered to children of parents unlawfully in the UK.
The leaked documents show that the proposals were vehemently opposed by the then-education secretary Nicky Morgan, who wrote to then prime minister, David Cameron, to warn on the "practical and presentational" risks of such measures. Using rather anodyne jargon, Morgan's letter questioned the "deprioritisation of illegal migrants" proposed by May.
May's suggestion to "deprioritise" places for these children also implies that they had been in some way prioritised in the school admission system in the first place – which is simply not the case. The law guarantees the right to education for all children of "compulsory school age" irrespective of their lack of immigration status and of the circumstances that led to it. But our research shows that even though these legal provisions exist, access to them has become increasingly difficult for these children.
This is fuelled by contradictory and frequently changing rules and regulations, political announcements and cuts to public spending. Along with broader reforms in the provision of public and children's services. And research also shows that children's well-being is bearing the brunt of these aggressive enforcement measures, which are targeted at parents.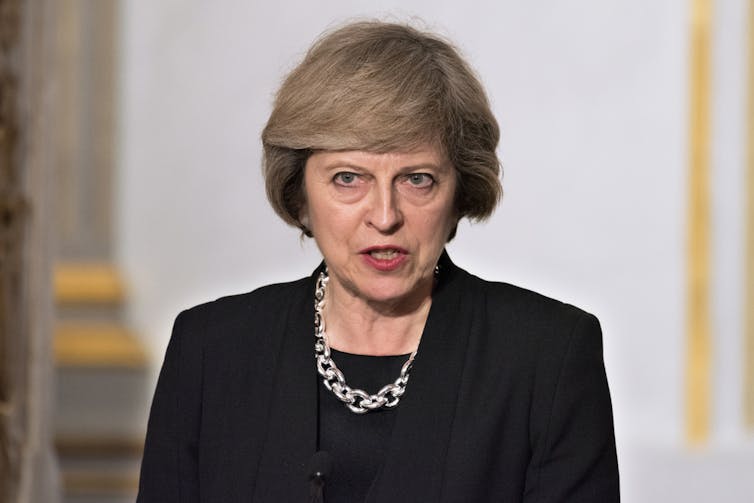 In the context of the Conservative Party's overall immigration goal – to reduce net migration in the UK – excluding children's access to schooling would actually have little impact on numbers. And our research shows this type of legislation could also end up targeting UK-born children.
Our study estimated that of the 120,000 undocumented migrant children living in the UK, a large majority are either born in the UK or migrated at an early age. UK-born children make up around half of the undocumented child population, and according to existing legislation are entitled to British citizenship after ten years of residence in the country. So legislation such as this would produce a generation of disenfranchised youth – who are non-deportable as they don't have any connection with other countries and yet excluded from society.
Outposts of border control
Speaking on BBC Radio 4's Today programme about the leaked proposals, the head of Ofsted, Michael Wilshaw, said: "I'm amazed and shocked by it. Schools should not be used for border control." Yet schools are increasingly being turned into outposts for immigration control and enforcement.
Social workers have a duty to report suspected violations of immigration rules to the Home Office. But fears of being reported to the Home Office makes children and parents wary of interacting with teachers and support workers in the school settings.
A social worker based in a school in West London described the situation as "dehumanising" as it put frontline workers who advise irregular migrants at risk of losing their jobs:
Because of the dehumanising system of the Home Office, people like us, social workers and teachers, are forced to, there is no other word, to treat people like animals really, like we can't support them. I could lose my job if they find out that I'm supporting a young person.
Immigration watch
But the ideas in this leaked proposal are not particularly new. The recently discussed and then withdrawn proposal for ID checks on school pupils fell into the same category. It is was a model of intervention that has already been piloted in universities where – despite some occasional resistance – checks on visa attendance sheets and immigration inspections have become commonplace.
There is however another aspect of this story that deserves attention: the timing. The leak coincided with the publication of the latest Office of National Statics figures on net migration which showed that, under the watch of May, immigration to the UK hit record levels prior to the Brexit vote in June 2016.
The influx meant net migration remained at a near-record high of 335,000: more than three times the government's target to reduce annual net migration to below 100,000 a year. The ONS figures are very bad news for May's government as they question the PM's ability to deliver on one of the main promises she has made since taking office – curbing immigration.
And not surprisingly, the newly appointed UKIP leader, Paul Nuttal, jumped on the opportunity to say that the figures "just go to show that you can't trust the Tories to bring down immigration", blaming the "abject failure" on the prime minister in particular.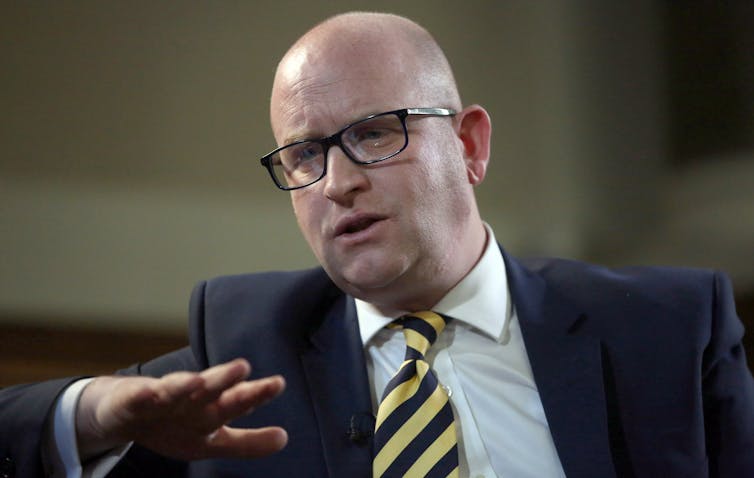 The timing of a leak is rarely coincidental. Outrage by the liberal media at the idea of schools turning away undocumented children could actually serve as a badge of honour to the prime minister. It confirms her anti-immigration credentials to her core supporters.
So perhaps for them, another way of reading the BBC story is this: May was a lone voice in the discredited Cameron cabinet who was serious about cutting immigration. But she failed in getting net migration down because of people like Morgan, who, as the readers of the Daily Mail and The Sun would know well, is also a fervent Remainer.
Controlling immigration is a key pillar of May's government, on which she is under huge pressure to deliver. Targeting children in school, or students at university offers an easy symbolic (and yet ultimately ineffective) point-scoring solutions. So it is likely we will see more of this in the weeks to come.