The die is cast: British people have voted for a government that has promised to hold a referendum on the UK's EU membership by 2017. This week, business has intervened to liven up the debate. The country's main industry lobby group wants its members to make a decisive contribution to the pro-EU campaign, but what has become clear in recent days is that there will be a far more complex picture of the corporate response than we might have anticipated.
At a speech in London on Wednesday, Mike Rake, the president of the Confederation of British Industry (CBI), will call on company bosses to "turn up the volume" and make the case for the benefits of EU membership. The CBI argument is centred on a belief that a UK exit from the union – or a "Brexit" as headline writers would have it – will put jobs at risk and reduce Britain's influence worldwide.
His speech will come after Deutsche Bank and digger maker JCB this week offered up contrasting views on the risks at play and highlighted that although businesses are united in their desire to end uncertainty around the referendum, there is no united front on where the electorate should place their cross.
One thing that is clear is that British prime minister David Cameron has a mandate to hold the referendum, and is even reported to be considering a 2016 date. He will put the vote at the centre of the Queen's Speech which sets out the new government's plans, and Mark Carney, the Bank of England governor, stated that a vote should happen "as soon as necessary". In short, things could rapidly come to a head, and it is perhaps no surprise that the CBI is keen to marshal its troops.
Fear and loathing
The chairman of JCB, the world's third-largest construction equipment manufacturer, is clearly not one of those plucky soldiers. Lord Bamford, who is also a Conservative Party donor, believes the UK has nothing to fear from a Brexit, that it can exist on its own in the world and does not necessarily need to negotiate as part of a 28-member block.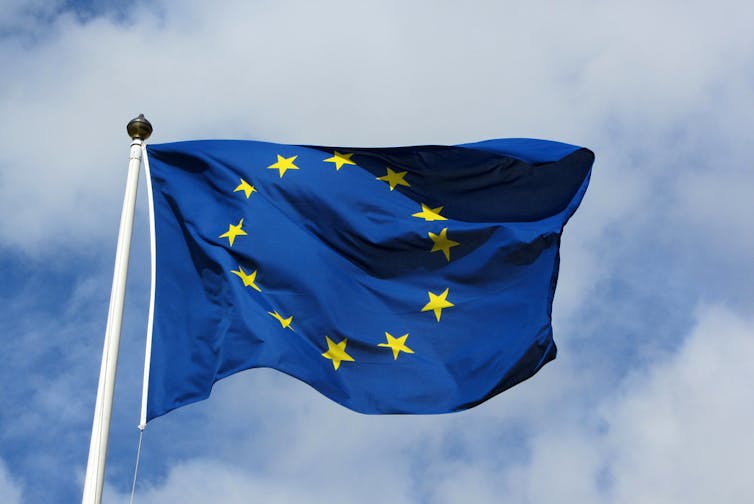 In fact, JCB is not the only business that views the EU as a problem. Other businesses have expressed concerns. The Business for Britain campaign advocates that the new government should seek a new deal for the UK in the EU and should renegotiate the terms of the county's EU membership. Those businesses want to repatriate power from Brussels back to the member states.
One of their major bugbears is bureaucracy, which they argue impacts upon smaller companies and start-ups. In a recent leaflet, they contend that "a business person would have to read 55 minutes per week just to keep on top of the new rules". Other concerns include retaining control over social and employment laws, giving member states control over migration and restoring the UK's right to veto EU legislation.
Business for New Europe, meanwhile, makes a case for the UK to stay in the EU. Their campaign is somewhat more comprehensive in the sense that beyond the economic and the trade components, their rationale extends into broader, and longer-term strategic issues like security, society and constructive reform.
External forces
But Deutsche Bank's intervention on the Brexit issue has highlighted that businesses operating in the UK are reviewing their position. Deutsche has set up a "working group" to review whether it would move some of its operations back to Germany if the UK exits the EU. Other companies are very likely to follow suit; managing potential risks like this is a simple priority for major businesses.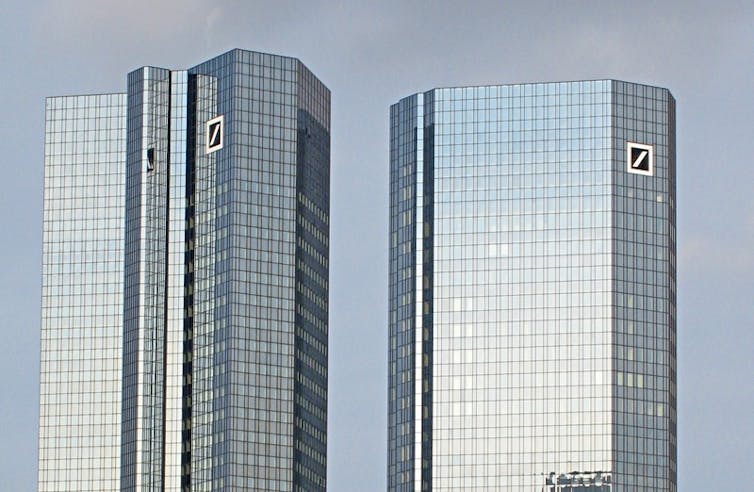 What both campaigns share is the focus on the theme of EU migration. This makes sense because EU migration relates to free movement of labour. The Eurosceptic business campaign argues that national governments should have control over the number of people entering the country. The pro-EU business campaign on the other hand claims that renegotiation of EU legislation on free movement of people would undermine the UK membership of the EU.
This contribution from businesses to the wider debate on EU migration should add substance to the more social debate that has prevailed so far. Bringing in factors like trade, jobs and growth should soften the edges of what can be a vitriolic discussion.
What this week has revealed is that we should not take business support for EU membership for granted. David Cameron will have a tricky job. He will need to pitch to business leaders as well as voters in order to keep us in the EU, and their instincts may prove to be very different. The CBI might bring some powerful voices to the table in support of staying in, but in case that fails, Cameron will also have to offer reassurances to CEOs about a potential post-Brexit future, emphasising stability and continuity for companies that might consider relocating.