Donald Trump's decision to withdraw from the Paris climate accord has received widespread condemnation from political leaders, scientists, activists and climate experts. Perhaps surprisingly, a number of big businesses have also voiced their disagreement with the US president's move.
Among others, well-known companies such as Apple, General Electric, Google, Facebook, Goldman Sachs, Tesla, Morgan Stanley, PepsiCo, Walmart and Walt Disney all condemned the announcement and vowed to continue with their own efforts to protect the environment regardless. Coupled with statements from states and cities, as well as other organisations, this shows that while the president may be appealing to a very specific slice of his electorate, many Americans are decidedly critical. Even large oil companies such as ExxonMobil and Chevron have argued against withdrawal.
It's clear why. Climate change cannot be ignored and these companies are better off moving with the times – and profiting from it in the process.
Competitive advantage
Trump had campaigned against the Paris Agreement. He argued it placed a heavy burden on America's economy by putting people (notably coal miners) out of jobs to the benefit of other nations.
Of course, all policy decisions have an impact on business in some way. But the US president's assertion that taking steps to limit climate change is bad for business is evidently wrong given the very significant growth in renewable energy investment and jobs in recent years. For example, in the US, there are already more than twice as many more people employed in the solar energy sector compared to coal.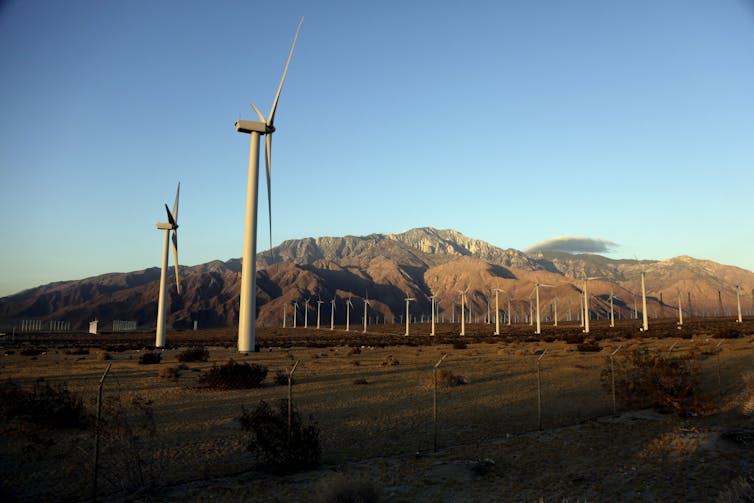 Indeed, many of the US' biggest companies are its most innovative. And it has been their engagement with climate change that has led to significant (green) product innovations and process improvements that have saved businesses countless dollars in energy costs. Take Campbell Soup for example. Until 2020 its aim is to reduce its environmental footprint including carbon emissions by 50%. The company's varied initiatives span across reducing waste, water and packaging, but it also made improvements in the transporting and handling of raw materials and ingredients.
This kind of innovation, in turn, makes companies more competitive internationally. It also improves their reputation with customers and attracts a workforce that increasingly demands this kind of action from their employers. Trump's focus appears extremely narrow in its overriding concern for one particular sector – coal. But then this garners him crucial political support. Meanwhile, he ignores the large gains enjoyed by other industries.
Many leading companies increasingly integrate proactive responses to climate change in their strategies by setting ambitious science-based carbon reduction and broader sustainability targets. They also aim to source their electricity exclusively from renewable sources and are offering incentives to all their employees to help them reduce carbon emissions. At a time when costs in the renewable energy sector are falling significantly, many American companies are simply realising the commercial opportunities from reducing their emissions, sourcing their own clean electricity, and developing products and services to help others reduce their emissions.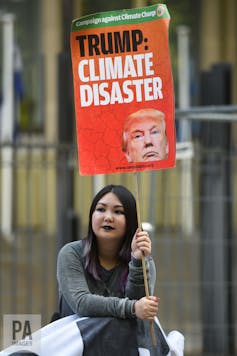 Moving with the times
Fossil fuel energy companies, for their part, have long faced public pressure to recognise the global threat from climate change and ensure they play their part in the wider energy transition. In recent years, however, their shareholders have also grown increasingly concerned about a potential carbon bubble, which would potentially leave oil reserves (and thus future profits) stranded.
There has therefore been a slight shift in these companies' stance towards less opposition to climate action. Even the shareholders of the world's largest public oil company, ExxonMobil just voted in favour of the fossil fuel giant being more open about the risks it faces due to climate change.
Coal mining companies, by contrast, are struggling. They have faced strong competition from US growth in natural gas production and their hopes for a revival are pinned on the Trump administration. But, as economies change, governments should focus on supporting and retraining those whose jobs are on the line. By trying to save coal, Trump is propping up a dying industry.
For the majority of other businesses, though, both competitive and shareholder pressures are driving them to cut their carbon emissions. While the US might now symbolically take its foot off the climate policy pedal, the response of its businesses and cities is likely to ensure that the consequences are less severe than feared.
The US prides itself as being the world's leading innovator. There is therefore hope that its companies can make both America and the planet great again – even if its leader refuses to engage.