The latest remake of The Mummy has hit the big screen in Australia. Dating back to the 1930s, The Mummy franchise is far older than the other venerable blockbusters (such as Star Wars or Jaws). Its plotline has been recycled every few decades, from Boris Karloff and Lon Chaney Jr's portrayals in the 1930s and 1940s to the 1999 hit starring Brendan Fraser and Rachel Weisz. Universal Pictures envisions this latest iteration of The Mummy as the first in a "Dark Universe" multi-film franchise, which will include characters such as Frankenstein's monster, and Dr Jekyll and Mr Hyde.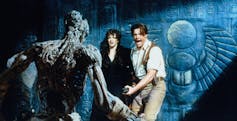 Universal's move is the latest foray by a major studio into building up a "shared universe" that incorporates a slew of multiple film releases tagged with the usual commercial products and accoutrements.
In the late 2000s, film studios, particularly Marvel Studios, realised that they could tap into the potential for creating stories that laid out a trail of breadcrumbs. Rather than just a single film, viewers would be tempted to consume many in a series.
Coupled with the merchandising successes that the Star Wars franchise had enjoyed since the 1980s, Marvel realised it had stumbled on a goldmine. Marvel was quickly bought up by Disney in 2009, resulting in the creation of the Marvel Cinematic Universe, a hyper-commercialised endeavour that, spanning decades and involving billions of dollars, represents the apex of big budget filmmaking. The studio has produced 15 films film to date, including Iron Man, Captain America and The Avengers, with at least nine more planned.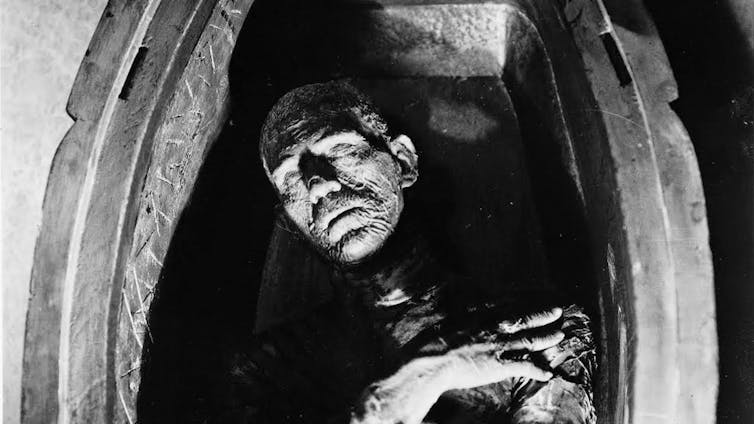 Making connections
Marvel's comic book film franchise is now a multi-media offering, with tie-ins being the norm rather than the exception. Tapping into a form of brand loyalty, the it appeals to viewers on an emotive level, where the content of these films extends beyond the big screen. The hyper-commercialisation of Marvel's bloated, CGI-laden releases begins months before the release of their films. For example, LEGO tie-in sets from Marvel's upcoming films are already available for purchase in stores.
Buoyed by the successes of Marvel, every major production studio is now jumping on the shared universe bandwagon. Beyond Disney's Marvel and Star Wars franchises, we have Warner Brothers' DC Comics and Monsters franchises. Paramount is already planning a spinoff from their latest Transformers film and have laid out preliminary details for a "Transformers Cinematic Universe", with reportedly 14 stories under consideration. Warner Brothers also has another massive franchise underway with the Fantastic Beasts films drawing on the world of Harry Potter.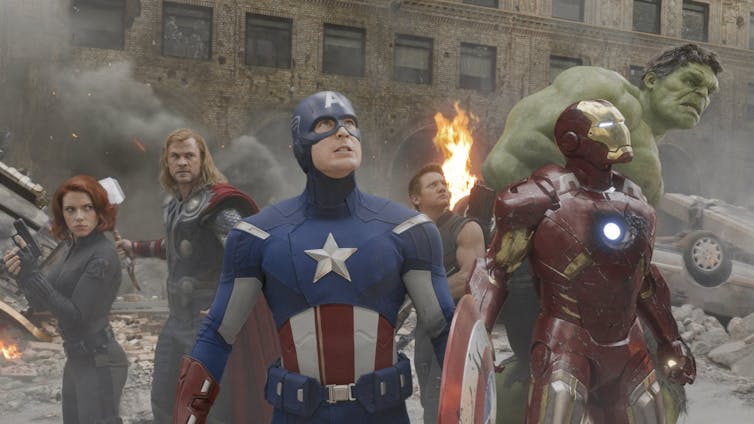 Even smaller budget films are embracing the idea of shared universes. M Night Shaymalan's recent surprise hit Split has connections to his earlier film Unbreakable. Conjuring director James Wan's latest horror film efforts are pitched as "part of the Conjuring universe". There are even rumours that new adaptations of Stephen King's The Dark Tower and IT might tap into this shared universe zeitgeist.
With a legacy spanning decades that is arguably older than Marvel and DC, it remains to be seen if Universal can replicate these franchises' successes. Indeed, the marketing campaign for Universal's Dark Universe taps into nostalgia for black and white film monsters and Hammer Horror.
Recession and critic-proof?
Arguably there are two important factors that underpin the success of these franchises: big budget film franchises are both recession as well as critic proof, important considerations in a post-GFC world that has witnessed the rise of online "film critics" on aggregate sites such as IMDB and Rotten Tomatoes.
Post recession, the price of entry to the cinema (the price of a smashed avocado breakfast or less) has sustained movies as a form of popular entertainment. It is arguably in this climate that the idea for the Marvel cinematic universe first began, after the release of John Favreau's Iron Man in 2008. Indeed, the film industry has long been regarded as "recession proof".
Big budget franchises also have a track record of being critic-proof. The Transformers film franchises have consistently poor ratings but are commercial successes. DC Comics' offerings have not fared much better, with releases such as Batman Vs Superman and Suicide Squad receiving low ratings among critics, but nevertheless commercial success. The Mummy, despite savage criticism and a lacklustre performance in the US, is doing well overseas.
And a few have been both critical and commercial successes. At the time of writing, DC's latest offering, Wonder Woman, does appear to have bucked this trend both at the box office and in the ratings department.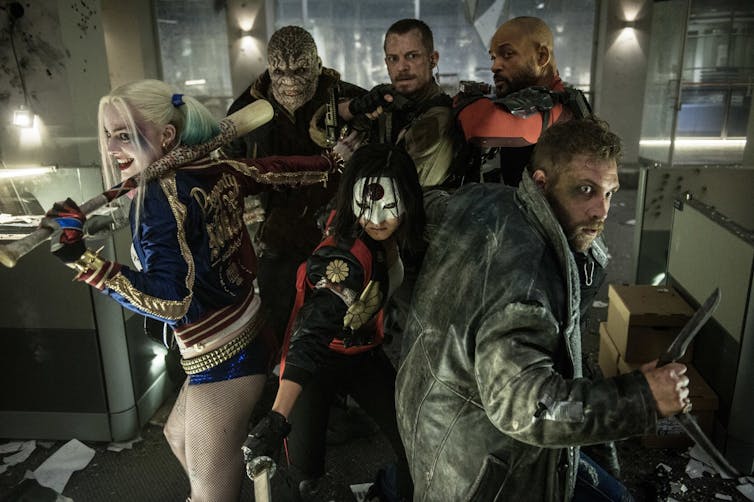 Franchises and the future
In the past, films were considered risky businesses. Film production, at least from the perspective of the blockbuster, has traditionally been a very expensive enterprise. A shared universe approach to film-making enmeshes viewers to such an extent that repeated successes, at least from a financial perspective, are almost assured. This contributes to a presumptuous and repetitive form of filmic storytelling.
Instead of vehicles for telling audiences compelling stories, shared universe franchises represent an ultimate form of commercialisation that begins with the hook of purchasing a movie ticket, expanding into merchandising, DVD sales and repeat trips to the movies.
Despite my cynicism, I am also reminded that major production studios are, after all, money making enterprises driven by a bottom line. This was true in 1932, and it still rings true today.