I first came across the work of Wolfgang Tillmans in my late teens on the pages of the now defunct BUTT, the magazine I used to religiously purchase as a young queer man. It was no surprise, then, that a selection of printed copies of the magazine made it to Wolfgang Tillmans: 2017, the artist's first ever exhibition at Tate Modern.
Born in Remscheid, Germany in 1968, Tillmans moved to the UK in 1990 to study at what is now the Arts University Bournemouth. In the years that have since passed, he has produced a diverse body of photographic work, not only for magazines such as BUTT and i-D, but also for activist publications, sexual health campaigns, and gallery spaces. This trajectory led him to become the first photographer and non-British artist to win the Turner Prize, in 2000.
This varied career is reflected in the Tate's show. Upon entering, one is faced with a weird ecology of images: a wide variety of photographs taken since 2003 stuck directly to the walls with magic tape, or hung from them, mostly unframed, with the help of white paper clamps.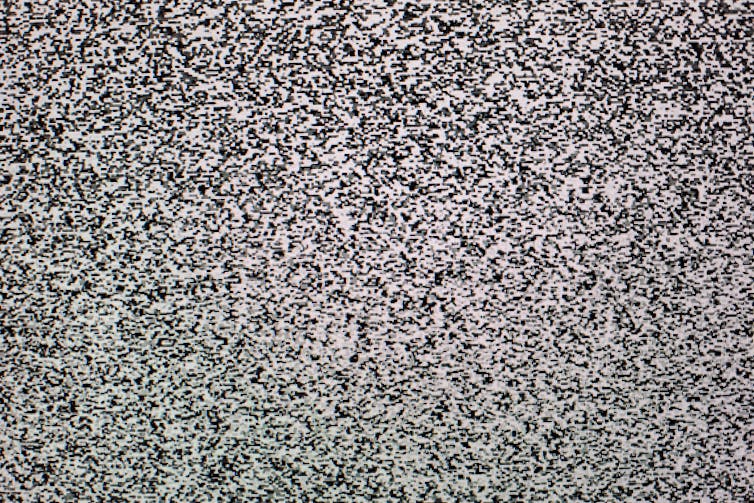 The photographed scenes vary as much as the size of the prints, from Sendeschluss/End of Broadcast, a very large digital photograph of analogue TV static, to Like Praying, a small faded fax copy of a photograph depicting a naked young man prostrated on the floor. The images appear to bear no relation to one another and their installation at varying heights seems rather random.
The voyeuristic camera
But as one moves through the various rooms, a certain rationale or even preoccupation becomes increasingly clear. Tillmans emerges as an artist exploring the role and limits of photography as both documentation and agent of an increasingly visually-saturated world. This is a task that appears all the more relevant in the time of so-called "fake news".
In Tillmans's work, the voyeuristic nature of the photographic camera draws no boundaries between the private and the public, the personal and the collective. His camera moves restlessly, even obsessively between these spheres, documenting the lives and events that populate them with an eye for the political. In one room, for instance, photographs of the artist's studio and working equipment are shown alongside 17 Years' Supply (2014), a close-up of a cardboard box filled with bottles of HIV medication. In the following room, Munuwata Sky, a wide shot of a nighttime landscape in Papua New Guinea, is shown right next to Headlight, a cropped detail of a car headlight.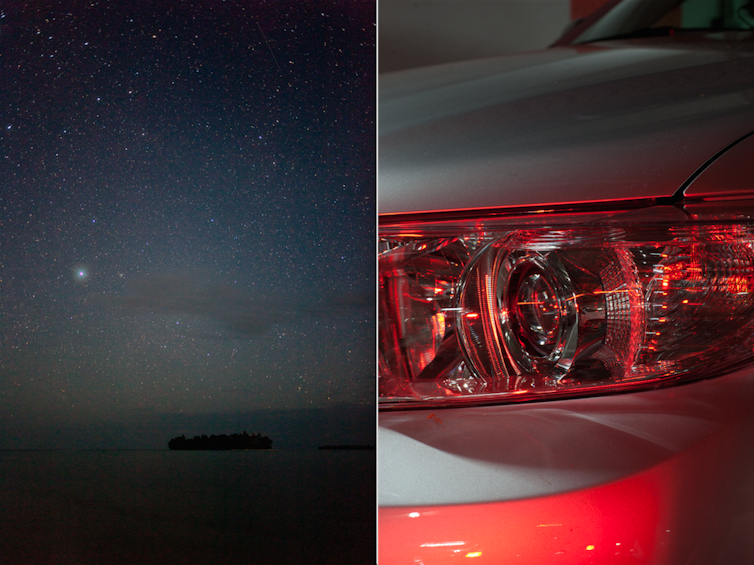 Moving from room to room, faced with this constant juxtaposition, one gets a very tangible sense of how the camera moves in Tillmans's hands: jumping from intimately close, almost pornographic, details of objects and people to wider shots of the indoor and outdoor spaces of contemporary life. And as the prints displayed in the various rooms vary considerably in size and have been installed by the artist himself in various clusters and at different heights, viewers are also forced to move closer and further away in order to see them clearly. In doing so, they replicate the movements of the artist's camera.
Personal and political
Tillmans's interest in the relationship between the documentary nature of photography and reality becomes evident in the room housing his 2005 project Truth Study Center. Comprised of items such as photographs, newspapers clippings, printouts from the web, and scientific papers arranged together in wooden display cases, the series draws the viewer's attention to how truth is produced across different languages and media, often in conflicting, political ways.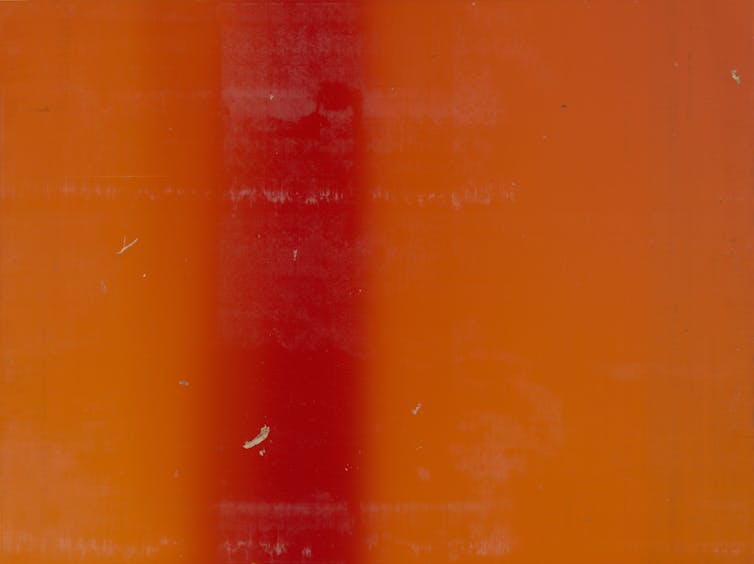 Interestingly, alongside those displays, the artist decided to also install prints from his ongoing abstract Silver series. These works are produced by exposing photographic paper to light and then passing it through a dirty photo-developing machine in order to collect traces of dirt and silver salts. These images present the photograph as a trace of reality in a different, more material way.
But the documentary juxtaposition of political and personal, private and public scenes is nowhere more poignant than in the room most obviously dedicated to queer intimacy and activism. There, Arms and Legs (2014), an erotic close-up of a male hand underneath another man's red sports shorts, is shown amongst documentation of queer street activism, pages of a magazine interview about LGBTQ+ rights in Russia, a photograph of two girls tenderly kissing, nightclub scenes, close-ups of bodies and genitalia, and more innocent though equally tender shots like Juan Pablo & Karl, Chingaza 2012.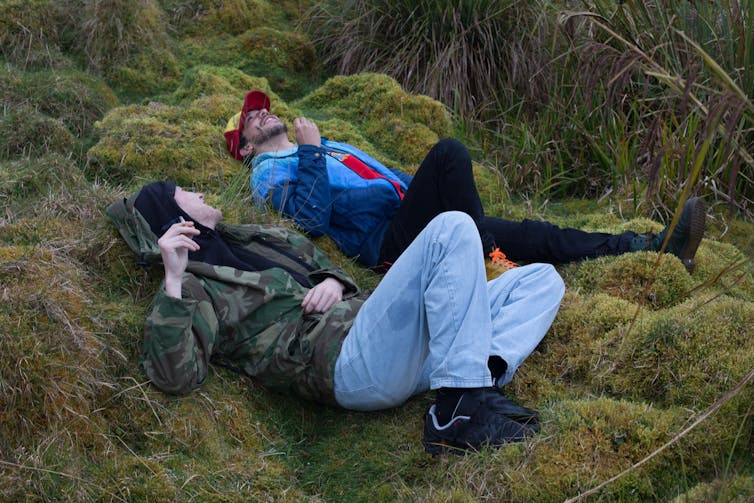 As viewers become immersed in the political entanglements of desire, intimacy, care and activism, music by Colourbox can be heard from the adjacent Playback Room, where speakers play songs recorded by the English band who never performed live, only producing studio records. Featuring these recordings – which have no public live origin – further highlights the complexity of the relationship between the photograph and the life it supposedly records.
What initially may have appeared to be a random juxtaposition of photographic, textual, and audio records, turns out to be a poignant examination of the ways in which we try to record life in order to read meaning into it. And of the limits of those records: how they may touch upon but never really replace that for which they stand.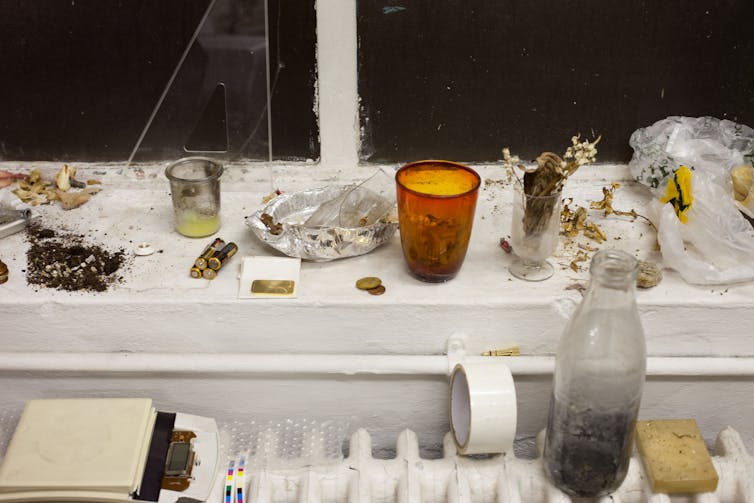 As I left the show, I was pervaded by a sense of the fragile aching beauty of the everyday, the precarious nature and contingency of our lives and of the world around us. I thought about freedom, desire, intimacy, community and the value of our permeability to one another, which we must uphold. And I thought about how all of that seems increasingly at risk thanks to the borders, walls and checkpoints we insist on building around us.