Sexual violence is an everyday occurrence for women and girls on public transport. The latest statistics from the British Transport Police show a 25.2% increase of reported sexual offences on public transport with 1,399 recorded incidents across England, Wales and Scotland in 2015. Many of these (40%) happen on the London Underground. However, it is estimated that 93% of women do not report incidents, so the true figure is likely to be much higher.
As part of a policy to tackle the harassment women and girls face in public spaces, Jeremy Corbyn, front-runner for the Labour Party leadership, suggested opening a consultation on women-only train carriages. Several other Labour MPs, in particular his leadership rivals Liz Kendall, Yvette Cooper and Andy Burnham, condemned the idea, whilst the Everyday Sexism Project in 2014 described women-only train carriages as a step backwards
International precedent
Women-only transport is not new. Internationally, a number of countries have introduced them (for example Mexico, Japan and India, among others). Women-only buses can be found in a number of countries and cities, including Bangladesh, Malaysia and Nepal. In the UK, women-only taxi firms have been in operation for a number of years. And of course, women-only public spaces – for example in gyms – exist across the country.
The response to Corbyn's suggestion has been divided. While many politicians are against the idea, a quick skim of social media reveals many women supporting the idea of segregated carriages (#womenonlycarriages) saying this would make them feel safer and they would definitely use them, particularly at night. In a survey of women commuters in London, 45% said they would feel more secure in segregated transport.
Blaming the victim
If women-only carriages can help women to feel safer, then surely that is a positive step? Unfortunately, there are a number of reasons why women-only carriages might be a bad idea.
Segregating women away from men may perpetuate the idea that sexual assault is about men not being able to control their urges around women. Worldwide, feminists have campaigned tirelessly for four decades to dismantle this theory and show that rape is about power and control, not sexual arousal. Reducing women to sexual objects and men to their sexual urges is patronising and shaming to both women and men.
And by creating women-only carriages, there is the potential for women who choose not to, or who are unable to, use these carriages being blamed for their assault. Research has consistently shown that women are held to be partially or fully responsible for rape or sexual assault if they engage in certain behaviour which puts them "at risk" or fail to "protect themselves".
The risk is that creating spaces which women are expected to use to be "safe" it feeds into the already endemic victim-blaming culture. In Japan, research has shown that women who use mixed-carriages worry they will be viewed as "willing" victims.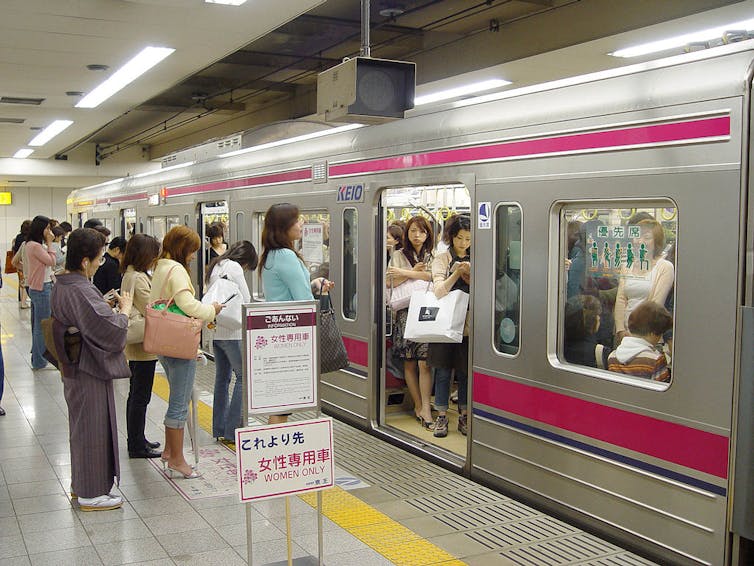 The responsibility here should be placed on men not to rape. The focus should be on tackling societal attitudes towards women and the behaviour of perpetrators, rather than confining women to particular spaces and restricting their freedom, particularly as the majority of rapes and sexual assaults take place in private spaces
There are also concerns about how a segregated carriage would be policed. Yvette Cooper rightly pointed out that the policing required to maintain a women-only space could instead be introduced in the current public transport system to reduce overall crime and increase public safety.
What works
Internationally, the research evaluating the effectiveness of women-only public transport is mixed. While some positive reductions in the number of sexual offences has been reported, several studies have reported issues with lack of thorough policing and men not respecting the segregated spaces.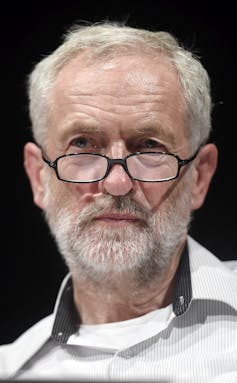 Research suggests a multi-faceted approach to tackling sexual violence is the most successful. Along with a consultation on women-only carriages, Corbyn also raised a number of other suggestions in his proposal, one of which was a hotline run by women, for women, to report sexual harassment and assault. The proposal includes the option to text into the hotline, which could be particularly useful on public transport.
Raising public awareness through campaigns would also be a positive initiative, though care would need to be taken not to victim blame, as previous campaigns have been guilty of doing.
Although segregation may not be the way forward, the discussion of how to tackle sexual violence against women in public spaces is welcome. Working with women's organisations to address these issues and make women safer, as Corbyn proposes to do, is a positive step forward.