Edinburgh's UNESCO World Heritage Site status has been the subject of several negative news stories lately. David Black in the Guardian called for the city to be stripped of its status for having a cavalier approach to development, while leading Edinburgh architect Lorn Macneal said that the status is an obstacle to allowing historic homes to evolve in the way that they have for hundreds of years.
First launched in 1972 by UNESCO, today more than 1,000 cultural and natural sites around the world are designated World Heritage Sites. The list has far exceeded its early beginnings as an extended "seven wonders of the world".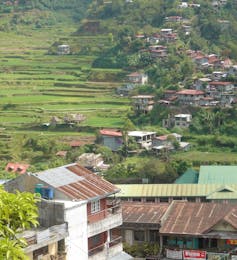 It now consists of a wide range of sites that include former industrial works such as Scotland's New Lanark; transportation networks such as the Canal du Midi in France; and cultural landscapes such as the rice terraces of the Philippine Cordilleras. Historic cities or urban areas remain a significant component of the list, and in the last decade World Heritage status has become a recognised global brand.
The stampede
Cities worldwide are launching bids to gain the coveted status. On a recent visit to Oxford, a delegation of high-level officials from China's Sichuan province appeared most intent on finding out how their respective cities could gain it.
While it seems like every historic town in Turkey is considering a nomination, authorities in Dubai are reconstructing an entire historic quarter in the hope that a revised bid to the World Heritage Committee will be successful. Britain is no exception and the recent call for applications to the revised tentative list (sites awaiting nomination) attracted bids from a number of historic cities that had previously shown little interest, including York, Lincoln and Blackpool.
The rationale
So why are city authorities so keen on gaining recognition for their cities? Alongside more altruistic motives and the pride of global recognition, for many the perception is one of improved economic activity.
Although there won't be any money forthcoming from UNESCO's meagre budget, World Heritage status is widely recognised as generating significant tourism flow – so much so in fact that UNESCO guidelines now call for tourism-management plans to be included within the application process.
The impact of tourism on some world heritage cities has also become a cause for concern. The previously little-known town of Lijiang in southern China has become such a tourist magnet since becoming a World Heritage Site in 1997 that tourism is now seen as a major threat to the very values for which the town was recognised.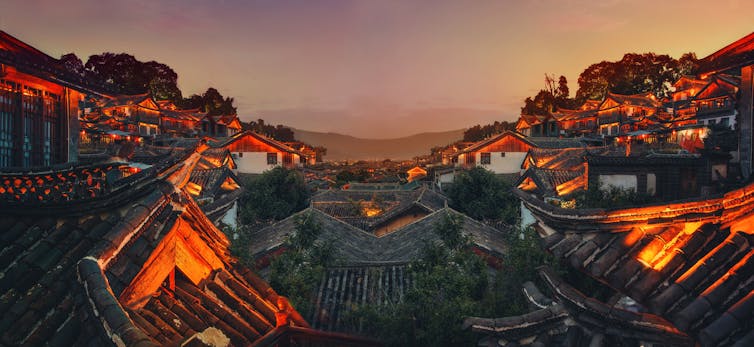 The situation in Britain is slightly different as World Heritage status is not a major factor in tourism flows. This is partly because the heritage tourism map of the UK is already drawn. Bath, Edinburgh, York and Oxford are all popular tourist attractions regardless of whether they are World Heritage Sites or not (Bath and Edinburgh are, York and Oxford are not).
A recent comparative analysis showed that visitor numbers to Bath, York and Oxford retained a similar and comparable trajectory that did not single out Bath's special status. A 2012 study on Liverpool, a site since 2004, cited a sense of local pride and brand identification as more prominent benefits than a surge of cultural heritage tourists. Nonetheless, the almost £500,000 cost of preparing a nomination estimated by Pricewaterhouse Coopers in 2007 has not acted as a deterrent to applicants.
The view from within
For cities that are World Heritage Sites, on the other hand, the coveted title is not without its problems, as attested in the recent press coverage of Edinburgh. Liverpool was put on the World Heritage in Danger list a few years ago, threatening the removal of its status.
This was because of a string of major project applications – not least the Fourth Grace, a tall mega-development planned for Liverpool Pier that was later dropped. Dresden in Germany was put on the in-danger list too, and its city authorities eventually decided that a bridge connecting two sides of the city was more important to its development than the World Heritage badge. Its status was withdrawn in 2009.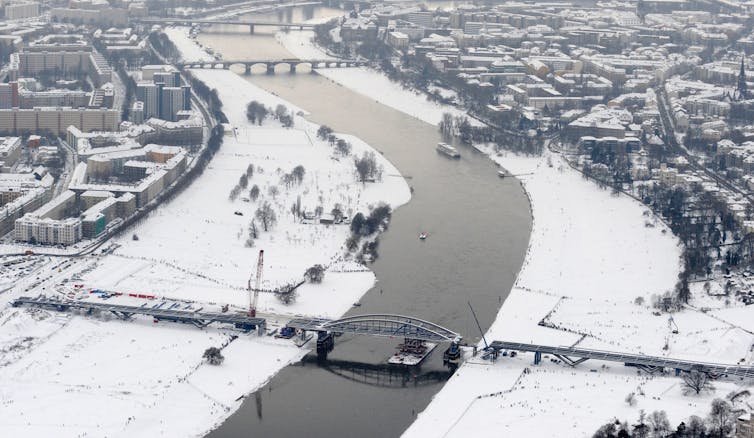 Cities aren't archaeological sites
But what really is the cause of such conflicts, and indeed is World Heritage status worth it for cities? One of the reasons for this escalation of conflict and sense of frustration may be the way the nomination process, evaluation, management guidelines and subsequent monitoring of the sites prescribed by UNESCO is more or less a one-size-fits-all package.
A closer look at the designation of historic towns and UNESCO's expectations for their management reveals a framework that is probably much better suited to neatly fenced and managed archaeological sites than the complex nature of a functioning city.
This becomes even more apparent in the way UNESCO follows its procedures in collaboration with the relevant local authorities, and in how it reviews and monitors major planning applications within site boundaries (the country in question has to make UNESCO aware of major applications that could potentially affect the outstanding universal value of a site).
The small team of experts dispatched by UNESCO is requested to review a proposed scheme and report on its potential impacts. Not only is their brief limited, but so too are the opportunities to establish a longer term understanding of a place.
Another issue is the fact that the management plans that are currently a prerequisite for WHS applications are a wasted opportunity. Management plans can be very effective for archaeological sites or for sites that are being managed anyway, but they are not in their present form fully applicable to the urban context.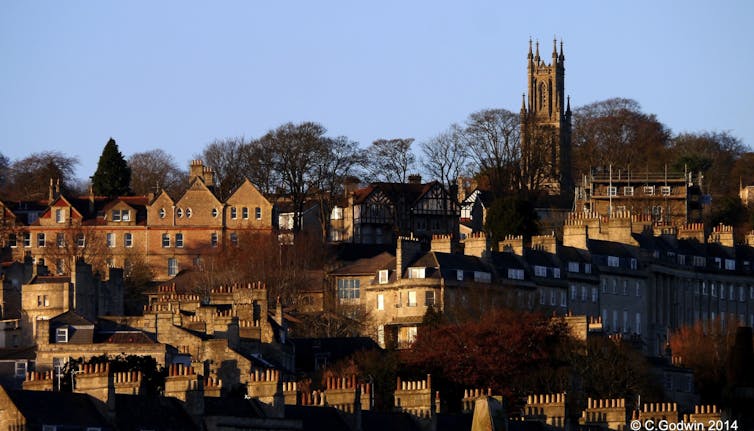 Historic urban areas require different strategies that fit a city's development plan. While setting out limitations, these would be more attuned to the area's development aspirations.
This way they can recognise the evolving nature of the area's historic character, the complexities of making decision about cities and local aspirations. Such a framework established at the outset, agreed at city level and then with UNESCO, would provide clearer direction to property owners, developers, planners and UNESCO-appointed monitors.
This in turn would provide a greater transparency to the process that could ultimately allow historic areas to evolve within their broader urban context without losing the characteristics that make them special in the first place.
In the case of Edinburgh's Old and New Towns, for example, which follow a limited management plan, you should be able to avoid getting to a point where removal from the list becomes a possibility. But as things stand, I would advise city authorities to think twice before applying for World Heritage Status.