The global music business is experiencing demonstrable growth for the first time since the 1990s, and according to the International Federation of the Phonographic Industry (IFPI) sales of music reached US$17.3 billion in 2017 an increase of 8.1% on 2016. But this increase in the global marketplace is not representative of certain areas of the world. In particular, popular music in Africa has benefited from shrewd independent artists and self-promotion, largely through global social media channels such as Mdundo, which covers East Africa and allows artists to upload their music themselves.
Like Sony, which has made significant investment in Africa in recent years, the global giant Universal Music Group has turned its attention to African artists, evident in the signing of performers such as Locko from Cameroon, Togo's Toofan and Kiff No Beat from Côte d'Ivoire. But Sony and Universal's strategies for their own stakes in a pan-African music industry are not entirely new.
More than 50 years ago, British conglomerate EMI established EMI (Nigeria) Ltd, and many other Nigerian releases carried various imprints of Western labels such as His Master's Voice, Parlophone and Polydor through the latter half of the 20th century. Outside Africa, RCA, Columbia and Odeon Records manufactured records in Brazil, the Philippines and India, releasing music by national as well as Western artists.
In the early 1960s, the American ethnomusicologist Robert E Brown coined the term "world music" to describe the music of artists he was working with from Asia, Africa and Indonesia. But it was during the Western industry boom of the 1980s that the term took off as a way of cataloguing and marketing non-Western, traditional and vernacular music.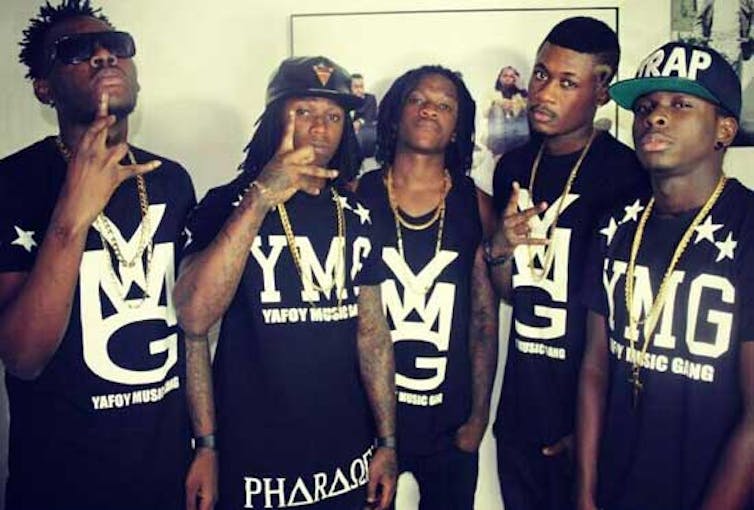 During the mid-1980s, thousands of youths across Britain would tune in to BBC Radio 1 to hear John Peel and Andy Kershaw – champions of world music – playing the Bhundu Boys, The Kilimambogo Brothers and Ali Farka Touré alongside Timbuk 3, Ivor Cutler and The Smiths. Then, the term world music may have been a useful way to signpost non-Western music to listeners who had previously only known performers from the UK and US.
Kershaw, in particular, brought many of these sounds to a broader audience – and it was possible to track down some of the music he played in HMV and Tower Records' world music sections the following week. Despite this, consumers were merely scratching the surface of an incredible range of different vernacular music produced in a multitude of locations across the globe.
I HATE world music
So how appropriate is the term world music in the contemporary post-global world of popular music? The answer surely is, not very – yet one can wander into a high street record shop and, next to blues or country, find a section of eclectic and diverse music neatly labelled "world music". There have been extensive discussions in the field of ethnomusicology in recent times regarding this issue. As far back as 1995, James Porter stated that the definition of world music as non-Western music is problematic due to its exclusion of Western-made art music.
More publicly, David Byrne's piece in The New York Times in October 1999 opened with the statement "I HATE world music" – which continued by explaining the term as dismissive of "exotic" artists' music as something foreign, somehow "irrelevant to one's own life".
But the term also evades any connection with a sense of culture or place. Even rap music has a plethora of sub-categories including crunk, grime, trap, drill, and so on, all of which are regional but still exist in the Western world only. "World music" is also a vague, general term that excludes Western-made fusion and hybrid music.
Attempts have been made to align the work of these artists under the labels of worldbeat, ethnic, world and global fusion, but these terms also stigmatise by their generalist tone. Splitting music and lumping it together under the labels of "Western" and "non-Western", which is essentially what the world music label does, misses the point and generates a perception of otherness – of places which exist exotically. It's worryingly parochial, and embodies an almost imperialist ideal.
Let's dance
So where do we go from here? Western interest in music from non-Western places is increasing dramatically, and record labels in Europe are producing many official reissues such as Xtasy's Ẹ Jẹ́ Ká Jó (Let's Dance) album. The sourcing of new music by listeners through social media platforms in recent years has resulted in a paradigm shift in how music is consumed as listeners discover an unprecedented range of music from across the globe.
As Universal fully launches its new infrastructure in Africa, the industry would do well to remember that at a time when, in the West, even sub-genres of music require further sub-genres, music from places other than the West deserve to be properly defined and marketed to fully and accurately represent the artists creating it.