Review 2016: This has been a year most of humanity would like to forget with war, disasters, racism, sexism and, especially in arts and culture, the deaths of revered icons. But it is also in the arts and culture where people look for and find hope. The Conversation Africa has asked a number of our contributors to give us five books, records, buildings, works of art and so on, in their field that made a difference to them in 2016. Here is Michael Shakib Bhatch's year in review.
In our haste to conclude 2016 (for various obviously bad reasons) we shouldn't forget to reflect on all the wonderful works of art that inspired and distracted us from the craziness of this period. Below I share some of the grand works that made this year memorable for the right reasons. I limit myself through the lens of Afrofuturism and African studies specifically because this article has a word limit …
To recap quickly: the still relevant term Afrofuturism was first coined by American cultural critic, Mark Dery, in his seminal 1994 essay "Black to the future".
Dery defined Afrofuturism as a:
speculative fiction that treats African-American themes and addresses African-American concerns in the context of 20th century technoculture – and more generally, African-American signification that appropriates images of technology and a prosthetically enhanced – might, for want of a better term, be called "Afro-futurism.
1. Josef Leimberg – "Astral Progressions"
In late November I was taken on a sonic journey through West Coast rap, cosmic spiritual jazz and P-funk by California-based trumpeter and hip hop producer Josef Leimberg. His debut solo album: "Astral Progressions" has been a staple in the car, home and office ever since. The album explores West Coast G-funk and two major historical components of Afrofuturistic sound art: spiritual cosmic jazz in the vein of artists like Pharoah Sanders and Alice Coltrane, and cosmic funk as created by Parliament-Funkadelic.
Anyone who is a scholar of Afrofuturism will agree that the album really connects the dots (both sonically and stylistically) between then, now and the future. For me the album is part of a movement of deliberately conscious black music that is using ancient soundscapes to explore the future sound of black music. This conscious black music movement is to avant garde jazz musician, Sun Ra, and funk master, George Clinton, what the genre Neo-Soul is to Roy Ayers (who successfully straddled bridged jazz, funk and disco in the mid 1970s and early '80s), with hip hop sandwiched right in the middle.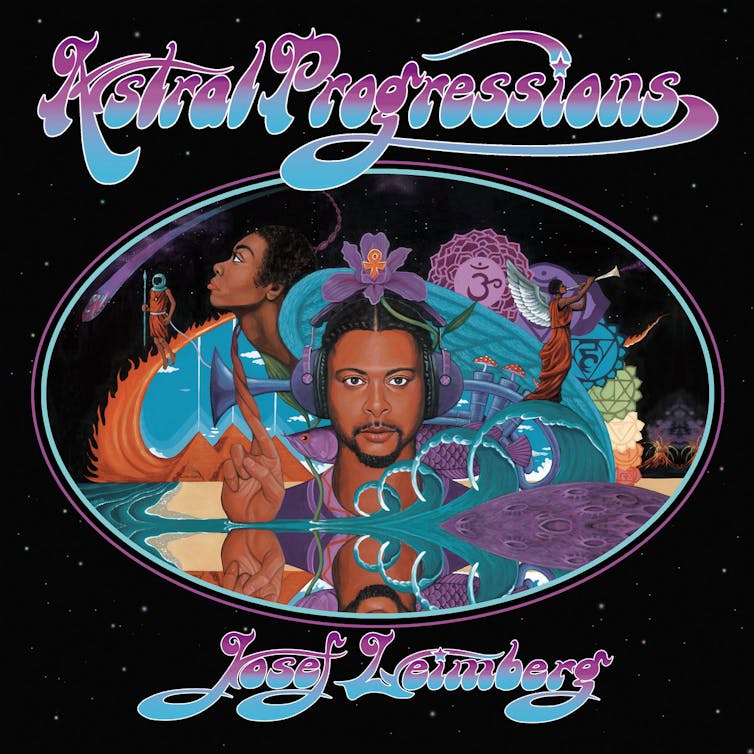 2. Childish Gambino - "Awaken, my love"
Roughly 29 days before the closing of this year actor Donald Glover under the guise of his rapper alter ego, Childish Gambino, made waves when he released "Awaken, my love", an album that draws heavily on the works of Funkadelic, Jimi Hendrix, Sly Stone and Prince. While many reviews of the album didn't find it particularly Afrofuturistic in nature, I did. I feel that while it draws on the same influences as Neo-Soul artist D'Angelo, its sonic aesthetic leans more toward rapper Kendrick Lamar's Afrofuturistic album "To pimp a butterfly".
In my humble opinion Gambino (along with like-minded artists such as Sa-Ra, Bilal, Adrian Younge, Terrace Martin) is ushering in the stylistic progression of neo-soul to neo-psychedelic space funk (if you could call it that). The crazy thing about this is that the said "progression" is taking place during a sociopolitical period that is often likened to the late 60's/ early 70's: when George Clinton and Sly Stone altered soul and funk, and Hendrix altered the blues. I am very chuffed that I can bear witness to the development of this sound, especially within the context of the #BlackLivesMatter movement and the looming Donald Trump administration.
3. "Birth of a Nation" - Nate Parker
Finally, a film about one of the most important heroes of black resistance in the USA and beyond, Nat Turner. The movie, which is co-produced and directed by Nate Parker who also plays the leading role is significant in many ways. It is a prime example of the very necessary process of reclaiming and reframing of black history in order to change the trajectory of the future of black people worldwide.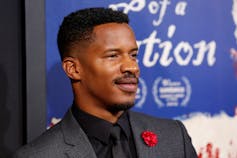 The film was shrouded in controversy and was received with mixed feelings. Seventeen years ago Parker and a wrestling teammate were accused of raping a female student, while attending Penn State university. Parker was found not guilty. Four years ago the woman who accused him committed suicide.
With the release of "Birth of a Nation" in October and Parker's raised profile the spotlight turned back on the case.
Despite one's personal judgements of his character, the project might inspire other young black artists to boldly rewrite and reimagine the often skewed whitewashed historical accounts of black revolutionary action.
Hopefully soon someone might present the world with say, the story of the Haitian Revolution (1791-1804) or of revolutionary hero, the late Burkinabe president Thomas Sankara, who was revered as the "African Che Guevara". Who knows. Either way, Parker has sown the seed.
4. "Luke Cage" TV series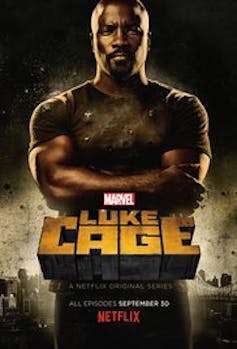 I never was a fan of comics and superheroes but the "Luke Cage" series might have changed my mind. The television series caught my attention for the same reasons as "Birth of a Nation" and "Awaken, my love". Essentially it is an Afrofuturistic blaxploitation series with a brilliant retrospective, and futuristic score created by the great Adrian Younge and Ali Shaheed Muhammad. What is not to love about this?
The series brings Afrofuturism and neo-psychedelic space funk to the living rooms of the masses and it is likely to be a strong point of reference for many years to come. I definitely will be watching more of the series in my spare time – you should too.
5. "Nelson Mandela and Fidel Castro – How far we slaves have come"
The book contains the speeches of two icons, Nelson Mandela and Fidel Castro, who are equally loved, and hated by many. It offers us insight (via the speeches exchanged by these icons upon their first meeting in Cuba in 1991) into Cuba's role in catalysing the end of apartheid.
It also sheds some light on how these two giants related to each other as revolutionaries. This is essential reading material, especially in the wake of Castro's death and the current state of the ruling ANC in South Africa. Ironically the book was republished by Kwela Books a few months prior to the passing of Castro who is often referred to as the world's last revolutionary, this reaffirms my belief that revolutionary ideas do not die when revolutionaries do.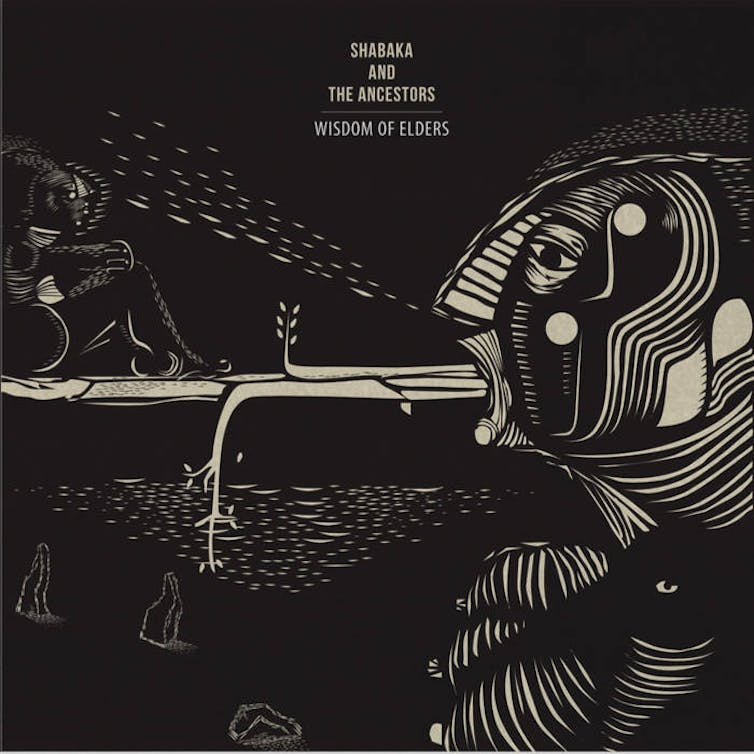 In closing I would also like to make special mention of the album "Wisdom of the Elders" by Shabaka Hutchings and the Ancestors as a key Afrofuturistic spiritual jazz release to come from South Africa this year (British saxophonist Hutchings recorded "Wisdom of the Elders" in Johannesburg in 2015 with some of South Africa's finest young jazz musicians). I'm waiting for the album which I ordered in vinyl format for further exploration. Don't delay the purchase like I did.