Several Australian government politicians have said a frank discussion is needed about the causes of terrorism. Resources Minister Josh Frydenberg set the tone for the week by saying "religion is part of the problem". There is a problem "within Islam", he added.
Liberal MP Andrew Hastie said debates about extremism are "clouded by political correctness". Liberal MP Craig Kelly and Queensland Nationals MP George Christensen followed suit.
Frank and open debate about the problem of terrorism and violent extremism is certainly needed in Australia. But such a debate requires us to examine many possible causes. Singling out and overplaying one cause, such as religion, only stifles debate and also our policy responses.
We need an open and informed debate.
Recent research, published by Mohammed Hafez and Creighton Mullins of the US Department of National Security Affairs, set out to identify why Muslims in Western societies embrace violent extremism. This research identified four causes:
personal and collective grievances;

networks and interpersonal ties;

political and religious ideologies; and

enabling environments and support structures.
In summary, causes relating to personal and collective grievances include economic marginalisation and cultural alienation, a sense of victimisation and grievances about foreign policies.
Networks and personnel ties refer to existing kinship and friendship ties that help reinforce extremist beliefs.
Political and religious ideologies help to demonise enemies and justify violence against them. They also help create incentives to use violence.
Enabling environments and support structures include physical and virtual settings – such as the internet, social media and prisons – that provide ideological and material aid for radicalising individuals. These also deepen their commitment to the use of violence.
Tackling these causes in a holistic way is what is required to counter violent extremism effectively.
Honest debate includes all issues
If we genuinely want open and honest debate, then we need also to consider uncomfortable issues. Examples include how Islamophobia and foreign policy grievances feed violent extremism and help terrorist groups recruit young Muslims by appealing to the need to defend Islam against Western governments.
Considering these factors does not mean one is justifying extremism and acts of terrorism. The argument about looking at root causes cuts both ways in the context of considering all possible causes of terrorism and extremism.
Recent research published by the Tony Blair Foundation helps clarify the roles of ideology and religion. As the authors state, it is ideology that shapes and directs the application of Islamic faith. The Islamic faith is not the issue; how it is distorted and selectively interpreted and applied is the problem.
As the report highlights, ideologies are personal and political. Extremists selectively use the Islamic faith to justify what they do.
Hafez and Mullins argue it is a strategic mistake to view the ideological underpinnings of terrorist groups and violent extremists as purely Islamic. Only when we understand how extremists use the Islamic faith to legitimise their actions and appeal to others will we be able to tackle some of the causes of extremism.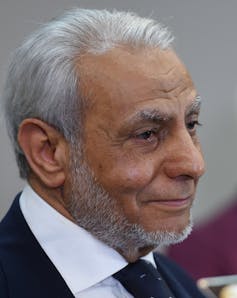 The implication of this is that Muslim scholars and leaders are the best allies and defence against extremism. This is because they have the breadth of knowledge about Islam to denounce and challenge the extremist narrative.
Our policy responses should be empowering these scholars and leaders, rather than alienating them and the Muslim community.
We often hear the demand that the Muslim community needs to speak out more against terrorism and confront extremism. This can happen only if they are given opportunities to do so in the media and other public forums. And they should not be made to fear that when they do speak out they will be lambasted by politicians and the media for not being outspoken enough.
Uninformed comments from politicians about Islam do not promote an open and informed debate. They serve only to sideline and alienate Muslims who are best placed to tackle Islamists and violent extremists. The irony is that alienation and marginalisation also make the role of counter-terrorism policing much harder.
Emphasising only one possible cause of terrorism and extremism is all about politics. What we need instead is a sincere effort to actually think about and solve the problem of violent extremism.