The former Museum of Childhood in Bethnal Green has reopened its doors as the newly styled "Young V&A" after a "£13m programme of reimagining". The new offering marks an effort to embed creativity into the visitor experience, with child-centred design at the heart of its new strategy.
The newly-imagined museum is clearly family focused. Provisions including an extensive buggy park and friendly staff ensure that visitors with young children are welcomed and cared for.
The galleries are set out over two floors, with a grand central atrium providing a social café space. The lower floors have two interactive thematic zones, named Imagine and Play. Further gallery spaces focus on design, with temporary exhibitions on the upper balcony.
Navigating the space is a free-flowing experience – visitors can choose their own route, unrestricted by timescales and traditional museum etiquette.
The balance between more traditional object-based displays and innovative interpretation is swayed towards collections behind glass. But extensive efforts are made to ensure that the conceptual framing of these spaces allows for audience responses, through a range of digital and audio interactive opportunities. This includes Coolest Projects, which showcases inventions by young makers and creative coders and digital game-based representations of the museum as a Minecraft location.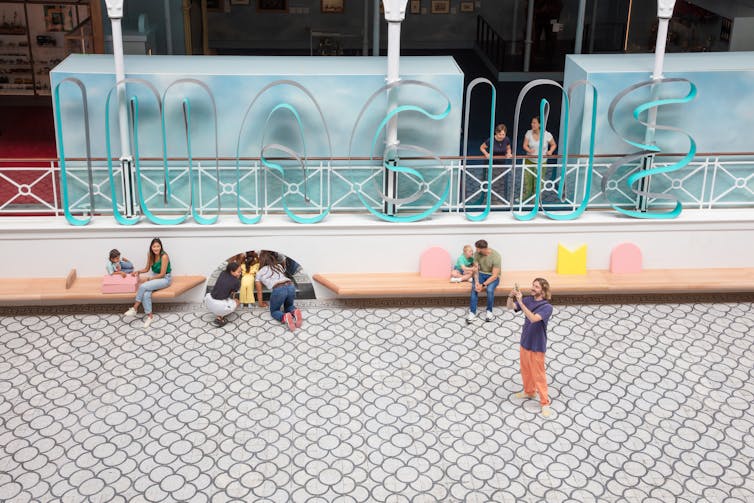 Thoughtful questions, displayed on interpretation panels throughout the gallery, create scope for imaginative responses and discussions generated by the objects on display.
The Imagine gallery presents emotive themes linked to identity and place, encouraging visitors to consider their understanding of "home". The overall aesthetic is well considered and successfully positions alluring content at varying eye levels. This ensures that even the smallest visitors can engage with the displays, as a band of sticky hand prints across the lower levels of the glass cases proves.
However, the layout is limited by several missed opportunities to implement theatrical or story-based learning experiences. One example is the impressive life-size puppet used as part of the live stage show of War Horse, which stands motionless in the corner without any digital interactive to bring it to life.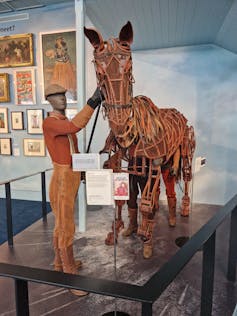 The Play Zone, designed for young people aged up to 14, is the most successful of the visual and participatory areas. The zone provides designated spaces for inter-generational interaction, such as reading nooks and board game design stations.
Themes such as "Twist & Turn" and "Thread & Sew" – each represented through toys and games from the museum's collection – could better be used as inspiration for a wider range of accessible, interactive sensory stations.
Highlights and areas for development
The highlights of my visit were the subtle interactions. A toddler chatting away to their reflection. The unexpected sound of Frankenstein's monster roaring to life from behind the glass. A fun remark about the need for a miniature electrician to service the dollhouses.
Playful spaces within the museum encourage interactions which collectively shape the overall visitor experience. In this regard, Young V&A excels. This could be further enhanced by providing accessible handling of collection objects throughout the museum, offering the audience opportunities to find their own meanings.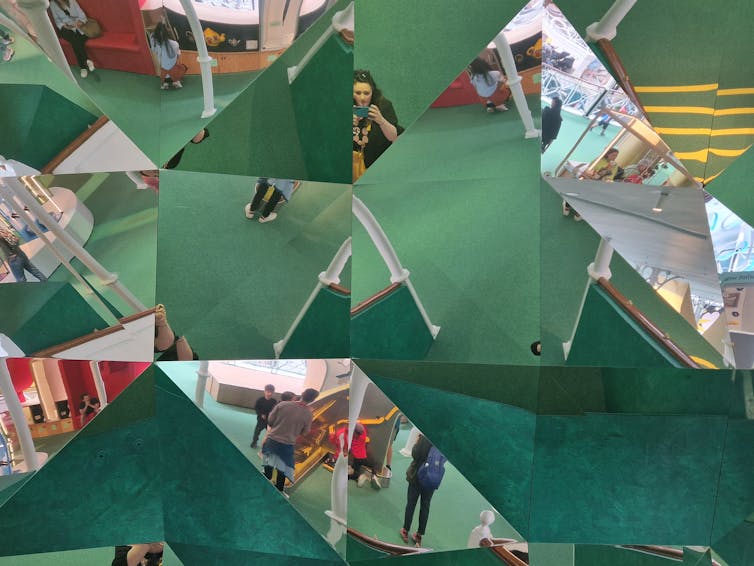 Themes of sustainability and cultural diversity are well represented and a considerable focus has been placed on addressing issues of representation and inclusion. Discussion of anti-racist and LGBTQ+ narratives, however, is confined to a dark corridor space in the Design gallery.
They are combined with themes of protest and activism, rather than being addressed as separate issues. The positioning and visibility of contemporary critical issues for young people deserves greater consideration.
In terms of both accessibility and ingenuity, Young V&A is to be applauded. They have created a safe and inclusive location for families to explore. But how playful can the museum truly be when the predominant feature continues to be curated displays of objects in cases?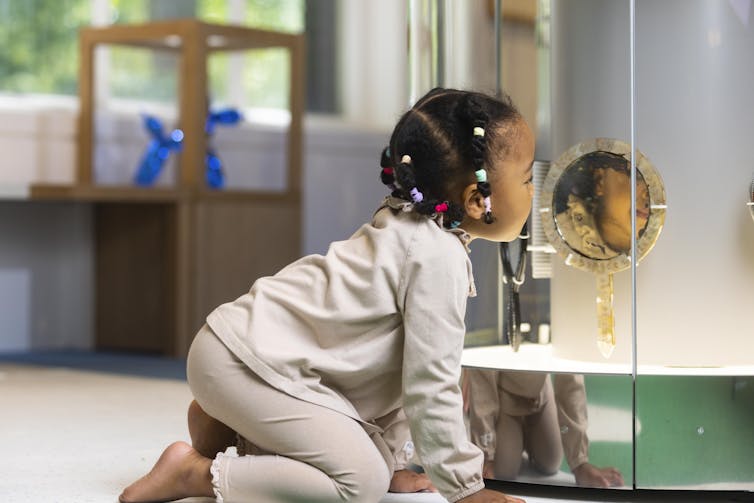 There is a conflict created by child-focused museums. Their creation supposes that the noisy, often messy interactions of children should be contained in a special location – and that this should be distinct from adult-focused, mainstream museum sites. But this raises questions about the need to provide inclusive content at all museums, not just those that are created for families.
The playful opportunities that the Young V&A presents are its greatest success, providing places to marvel, question and interact. But the museum needs to ensure that serious and sometimes challenging topics are addressed with the same level of focus and compassion, helping young people to talk openly about the contemporary issues that impact their lives.
---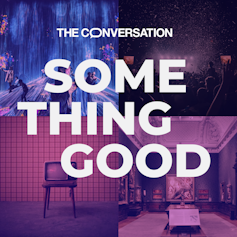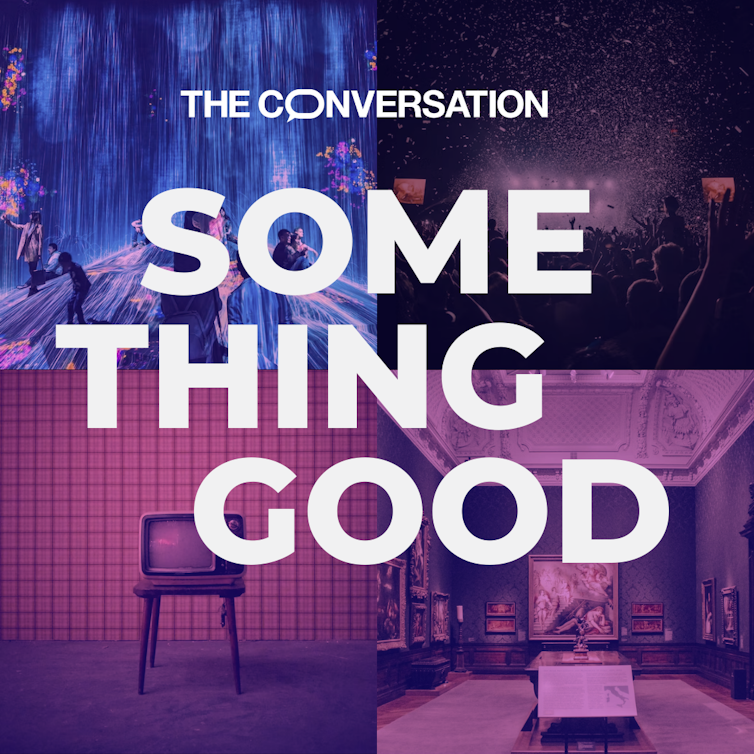 Looking for something good? Cut through the noise with a carefully curated selection of the latest releases, live events and exhibitions, straight to your inbox every fortnight, on Fridays. Sign up here.
---